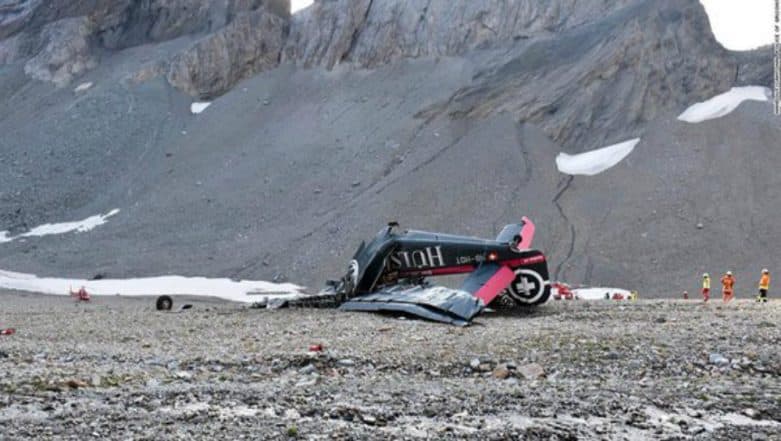 Bern [Switzerland], August 6: All the 20 passengers and crew members of a vintage plane died after it crashed in the Swiss Alps on Saturday evening, the police said.
As per the CNN, a Junkers JU-52, which is a mid-century plane, crashed in the Piz Segnas mountain range, near the Austrian border. It was on a flight between Locarno in Switzerland, to Dübendorf, a suburb of Zurich.
All the 17 passengers and three crew members on board, aged between 42 and 84, died on the spot. The Federal Prosecutor's Office, in collaboration with local Swiss authorities, is investigating the reason behind the cause of the crash. Following the incident, the operator JU-Air has suspended all flights until further notice.
(This is an unedited and auto-generated story from Syndicated News feed, LatestLY Staff may not have modified or edited the content body)