Babu Haabi, an AIB collaborator, has been accused of raping a woman, according to media reports. The matter came to light after screenshots were posted on Twitter. Earlier on Monday, the All India Bakchod (AIB) founders, Tanmay Bhat and Gursimran Khamba, decided to take a leave from the popular comedy Youtube channel. Tanmay Bhat-Gursimran Khamba Step Away From AIB Post Social Media Backlash on Utsav Chakraborty Controversy.
This decision from the founder AIB comedians came after Utsav Chakraborty, who was part of some AIB videos, was called out for sexual abuse and sending lewd messages. Several women claimed that he had misbehaved with them. One of the woman said that the top comedians at AIB knew about the claim but did nothing about it. After the claim, Tanmay Bhat accepted that he was informed about the matter before, but did nothing about it. Below is the screenshot of the the incident involving Babu Haabi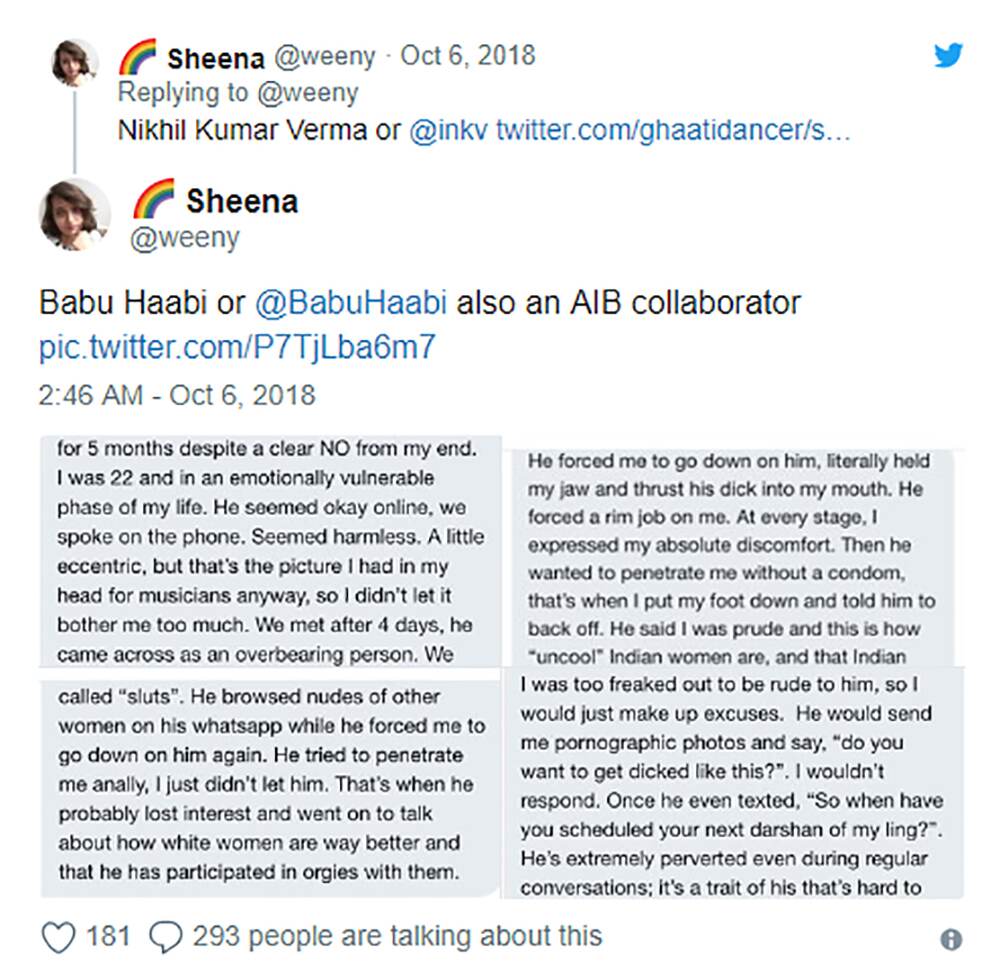 Despite apologising on social media, and clarifying their stand through well-worded statements, AIB continued to face the backlash. Three days after the controversy surfaced, the company has released another statement revealing that Tanmay and Gursimran will not be a part of AIB until further notice.
Popular film production company, Phantom Films, has also shut shop, after one of the founding members, Vikas Bahl was accused of sexual misconduct. HuffPost carried a story as to how Anurag Kashyap continued to work with alleged sexual offender Vikas Bahl following which Kashyap gave a statement to the media.