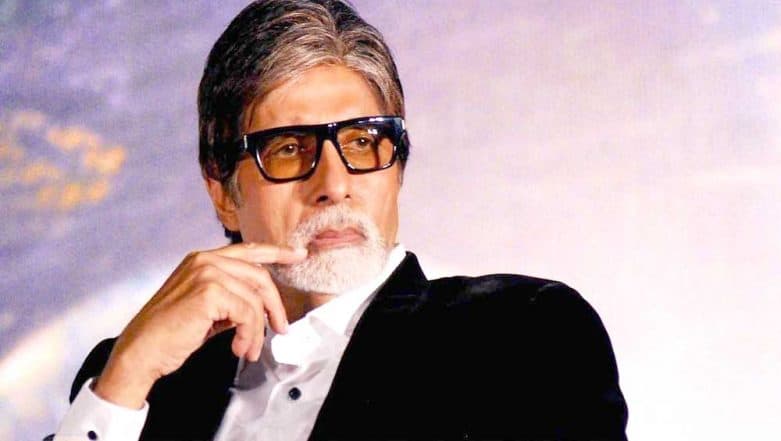 Every single time Amitabh Bsachchan faces some heath trouble, he gets the whole nation worried. Fans start praying for his good health and wishes start pouring in from every corner of the country (read: the world). So When Big B started experiencing acute pain in his shoulder while shooting for his next titled Thugs Of Hindostan costarring Aamir Khan in Jodhpur, a team of doctor was flown from Mumbai to attend to the superstar.
The 75 year old had earlier mentioned on his widely followed blog, "Its been rough… but when ever did any be achieved without it… there is struggle and disappointment and pain and sweat and tears… then the expectation of all working out… sometimes it does, most of the times not… that not is the catalyst… (sic)."
Quite interestingly wife Jaya Bachchan informed the media at Parliament House in Delhi: "Amitji is fine. He has pain in the back and neck. The costumes are very heavy, so there's some pain. Otherwise, he is fine." And now Big B himself took the microblogging site Twitter to give the latest update on his health. Amitabh Bachchan  in his tweet conveyedthat he was unwell earlier but doctors were called but now he's doing fine
He recently tweeted, "T 2742 –
कुछ कष्ट बढ़ा
चिकिस्तक को चिकिस्ता के लिए बुलाना पड़ा ;
इलाज प्रबल ,
स्वस्थ हुए नवल ,
चलो इसी बहाने , अपनों का पता तो चला ~ ab "
T 2742 -
कुछ कष्ट बढ़ा
चिकिस्तक को चिकिस्ता के लिए बुलाना पड़ा ;
इलाज प्रबल ,
स्वस्थ हुए नवल ,
चलो इसी बहाने , अपनों का पता तो चला ~ ab

🙏🙏🙏🙏🙏🙏🙏🙏🙏🙏🙏🙏🙏🙏🙏 pic.twitter.com/StAyxRgO6l— Amitabh Bachchan (@SrBachchan) March 13, 2018
It is so gracious and graceful of the superstar to inform his fans about his health condition. Fans you can send your good wishes for Big B right here and watch this space for the latest update on the superstar's health!