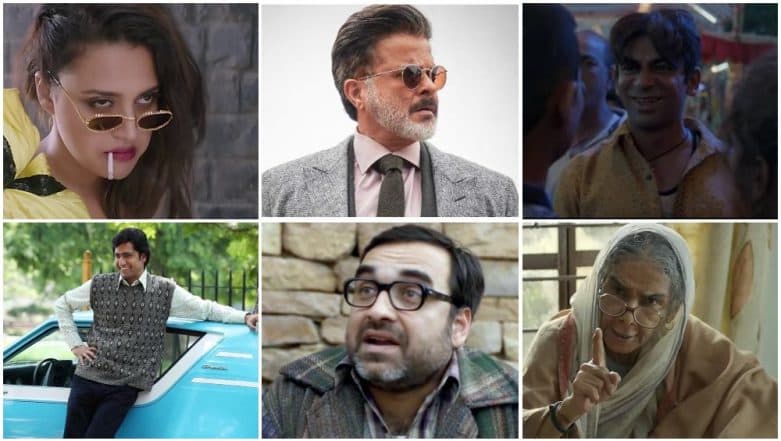 Sometimes it is good not to be the lead actor in a movie. You really do not have to deal with the pressure of handling the box office prospects and with that off, you can deliver a performance that can even take the zing out of the lead acts. 2018 has been a very unusual year when it comes to Bollywood. All the three Khans - Salman, Aamir and Shah Rukh - disappointed at the box office with their movies, while Ranveer Singh, Ranbir Kapoor, Deepika Padukone, Alia Bhatt, Varun Dhawan, Rajkummar Rao, Ayushmann Khurrana won over the audiences in 2018. Kareena Kapoor and Priyanka Chopra END Their Cold War, Shah Rukh Khan and PeeCee Back on Cordial Terms - Bollywood Calls it Truce in 2018.
Now that the year is about to end, we have been looking past at some of the movies and performances that have impressed us or did not. We have covered quite a few yearender features on various aspects of the movies that came out this year and we had a few more to cover. In this special feature, we look at 13 performances we saw this year that were scene-stealing in every right. Not everyone in this list is a lead in the film and yet they took the shine away from the protagonists whenever they get the chance! Not Salman Khan, Ranbir Kapoor or Akshay Kumar, Tiger Shroff is The Real Box Office Superstar of 2018 - Here's Why
Jim Sarbh in Padmaavat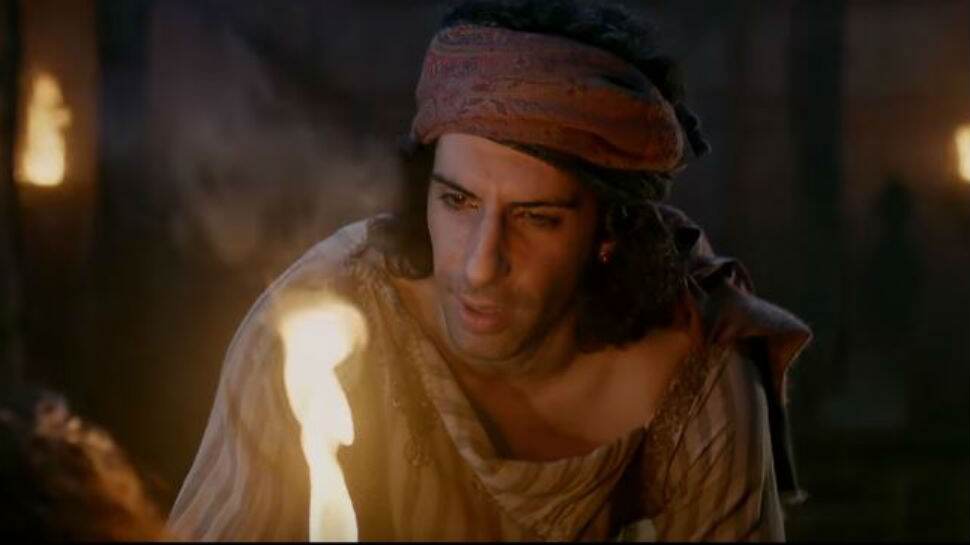 While Ranveer Singh was the MVP in Sanjay Leela Bhansali's period drama, Jim Sarbh still managed to grab your attention with a role that very few actors would dare to do. As the sneaky righthand man of Khilji who harbours sexual feelings for him, Sarbh is just too good as Malik Kafur, with many critics even calling him the unsung hero of Padmaavat.
Renuka Shahane in 3 Storeys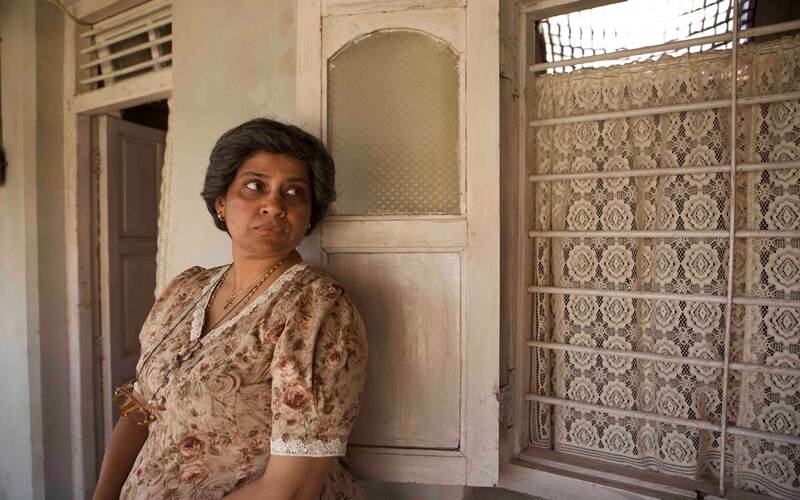 3 Storeys is an underrated film that came out this year, and the anthology film deserves more viewership. The first segment, especially, is terrific, that involves Renuka Shahane and Pulkit Samrat and has one of the best twists of the year. Even though her makeup may look awkward, Renuka Shahane scores with a performance that will shock you with a range that she manages to bring even in that brief screentime. Why she doesn't act in more movies is a mystery in itself!
Saurabh Shukla in Raid/Daas Dev
The concept of a villain is slowly getting diminished in Bollywood cinema, and yet in 2018, we had some fine ones. Two of the best antagonistic performances this year come from a single actor, the National award-winning Saurabh Shukla. He is too good as the haughty kingpin whose pride goes for a fall in Raid, while in the less-seen Daas Dev, Shukla works wonders as the slimy political manipulator.
Randeep Hooda in Baaghi 2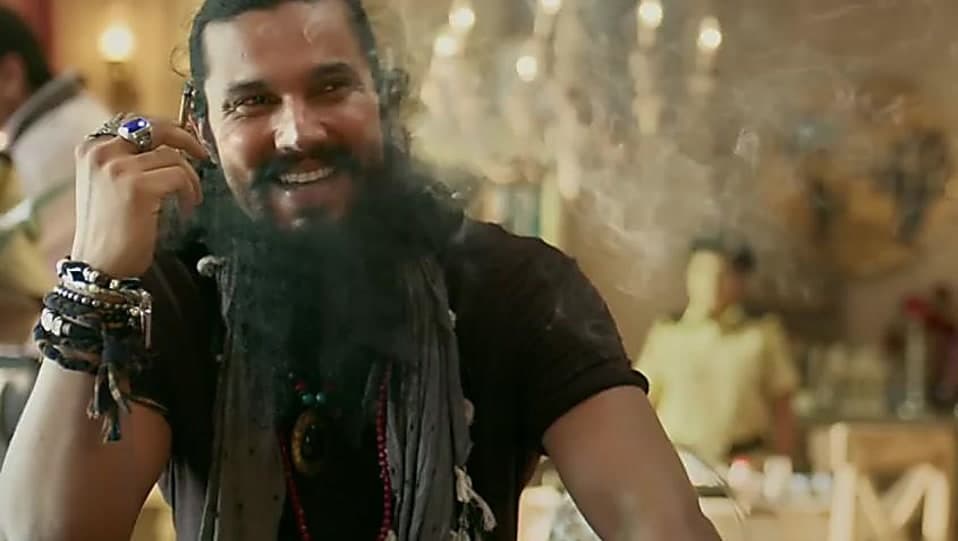 Baaghi 2 was a star vehicle to back on Tiger Shroff's amazing martial arts skills, and he did a fine job with that. However, he isn't that dependable when it comes to histrionics so that responsibility fell on Manoj Bajpayee and Randeep Hooda. Hooda was especially howlarious as the hippie cop who has that one-liner hidden in his matted beard and some of his scenes elevate this generic action movie to a bit more than that!
Swara Bhasker in Veere Di Wedding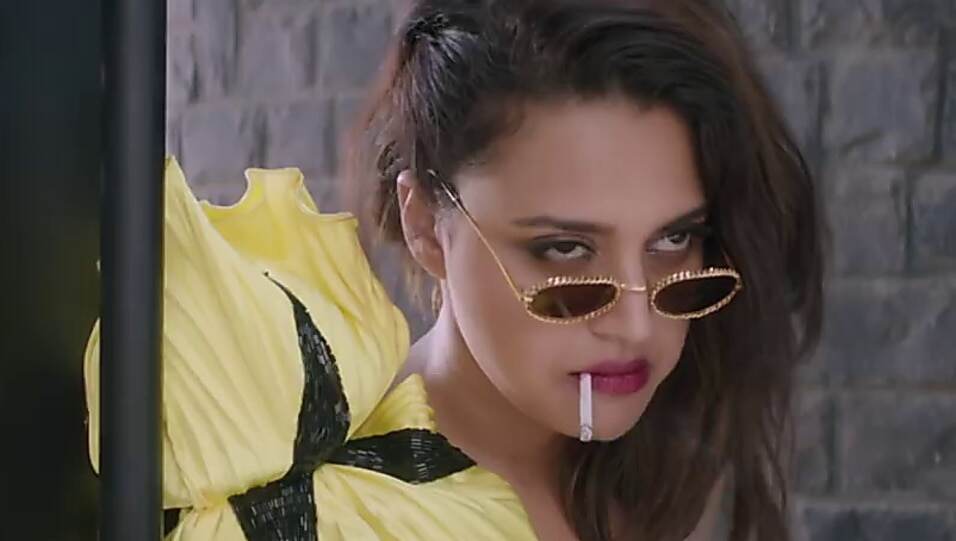 As the about-to-be-divorced Delhi girl with an attitude, Swara Bhasker had the riskiest role in the film (remember that vibrator scene?) and yet, she took it on with no qualms. She is the only one of the main cast to have nailed that Delhi ki laundi act so right and with some hilarious dialogues, Swara owns the spotlight as she pleases!
Anil Kapoor in Race 3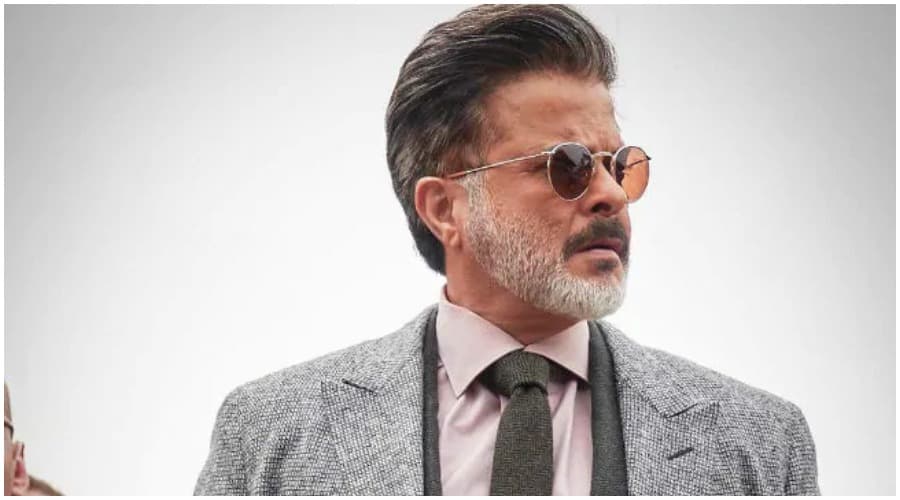 As they say, there is a diamond hidden in a coal field. For Race 3, that's Anil Kapoor. His movies may turn out to be bad, but he stubbornly won't turn out a bad performance. In Race 3, as everything around him crumbles spectacularly, Kapoor shines as the OTT father figure turned baddie with a penchant of suddenly jumping to fake Bihari accent.
Vicky Kaushal in Sanju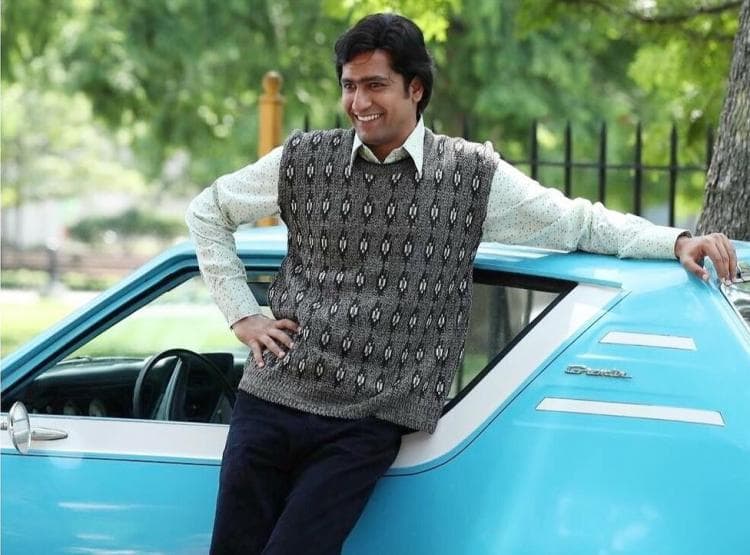 Sanju might be a Ranbir Kapoor and the actor delivers a fine performance in the film. And still, Vicky Kaushal ends up getting talked about more, both for his selfless, innocent character and his nuanced rendition of the same. Playing Dutt's BFF who is hurt by his actions, Kaushal gives the movie an emotional anchor that we never expected at all. As they say, this year belongs to him!
Jimmy Sheirgill in Happy Phirr Bhag Jayegi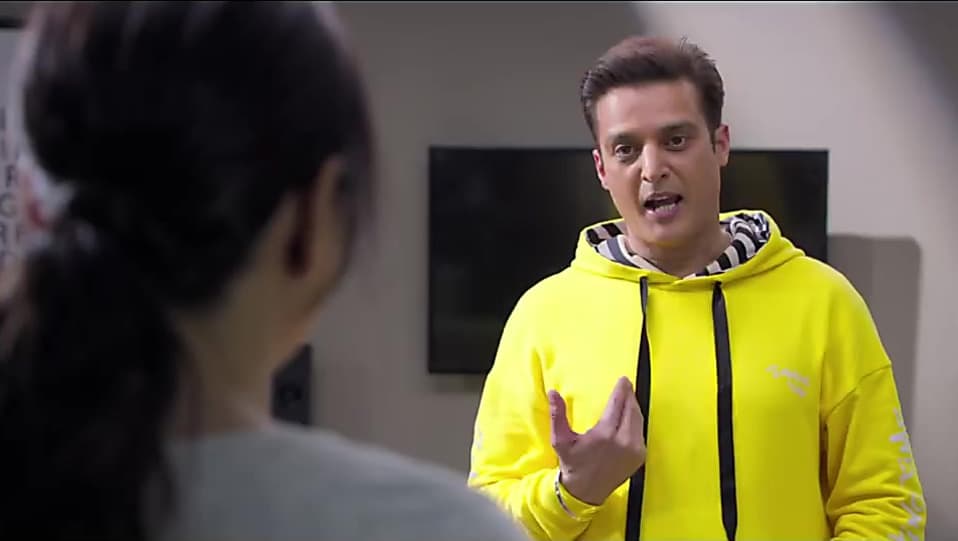 Jimmy Sheirgill is slowly turning into one of the finest actors we have in town. While he surprised us with a truly funny turn in the first Happy... film, he more than improves upon it in thus underwhelming sequel. Making a hilarious pair with equally funny Piyush Mishra, Jimmy owns the movie right from his intro till the very end. And if you have watched the film, you will never forget the sight of him dancing to "Yaara O Yaara" in a superhero costume!
Pankaj Tripathi in Stree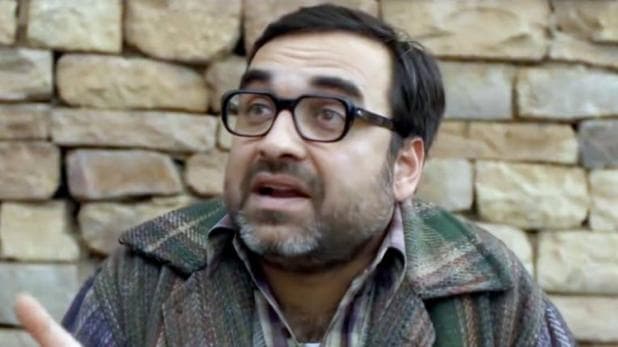 Actually, like someone pointed out on social media, Pankaj Tripathi is a scene-stealer in any movie he is in, no matter whom you cast opposite him. In Stree, he once again displays his comic flair as the resident ghost advisor of Chanderi. Though he is sparsely used in the entertaining first half of the film, Tripathi is what keeps the weak second half from sinking down. And if you want to see the meaner, more layered side of the actor in him, do not miss out on Mirzapur.
Divya Dutta in Manto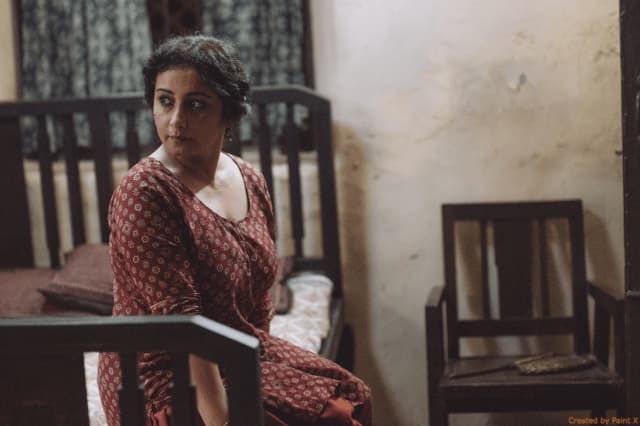 A biopic on the controversial Indo-Pakistani author Hassan Manto (played beautifully by Nawazuddin Siddiqui), Nandita Das' film also weaves in vignettes within the based on some of the short works of the author. Manto's most controversial story, Thanda Ghosth also gets recreating here in one of the most harrowing scenes in the film. Ranvir Shorey and Divya Dutta are both excellent in this stomach-churning tale that plays with the idea of necrophilia and rape. Dutta, especially, delivers a very superlative performance as a woman whose progression from burning passion to vengeful fury is brilliant.
Sunil Grover in Pataakha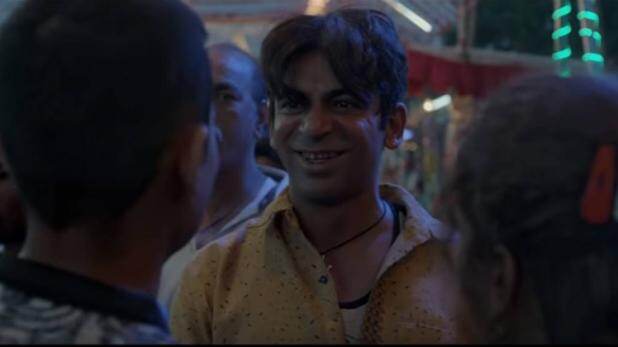 When he is not dressed up in drag, Sunil Grover can be a fine actor if and when he wants. In Vishal Bharadwaj's Pataakha, he is just too good as the Naradmuni between two quibbling sisters, being both their best friend and also the one who stokes the fire between them. Like The Dark Knight's Joker, there is no purpose to why his character does do - he simply loves to see people fight. Sunil Grover managed to bring that naughty spark in the character, and infuses life into the film when the proceedings get a little dull, especially in the second half.
Surekha Sikri in Badhaai Ho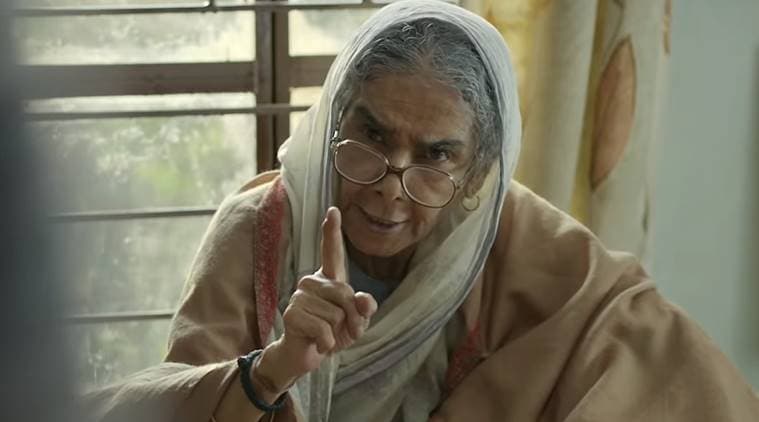 If you need a veteran actress with a sharp tongue and a golden heart, look no beyond Surekha Sikri. As the dadi who rules her family with her acerbic words, she is absolutely delightful in the most heartwarming entertainer of the year. And when we think that she is stuck in the stereotypical role of a nagging ma-in-law, Sikri gives the best monologue of the year that changes all your perceptions about her and also makes you applaud for her!
Mohammed Zeeshan Ayyub in Zero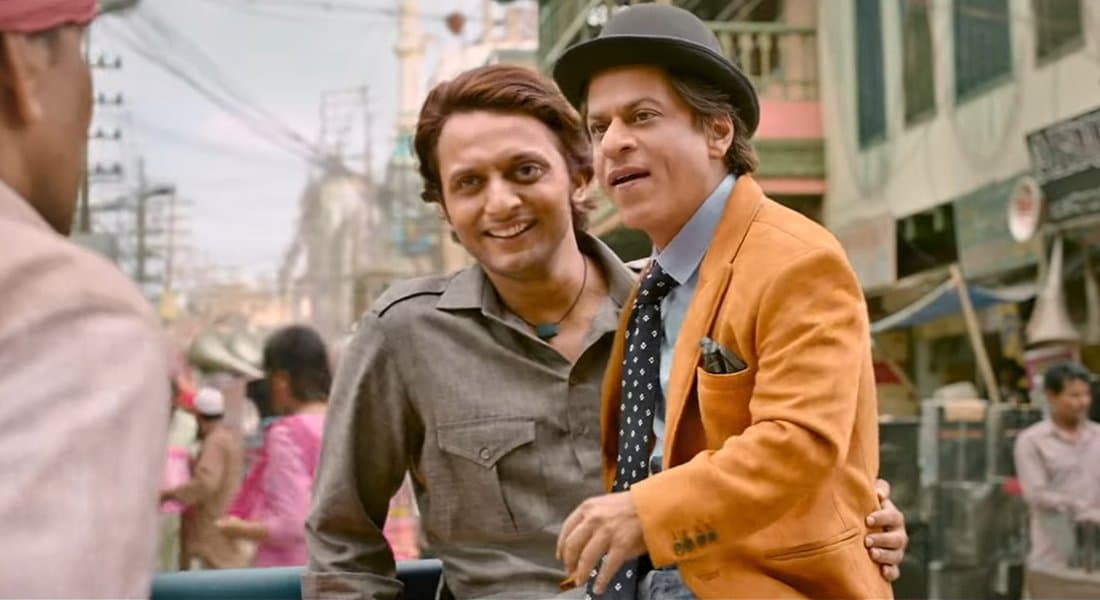 Zero may be getting polarising reviews but the performances of most of the actors in here have been getting good praise. Among them is this fine talent of an actor. Sure, Ayyub is getting stuck in being the hero's sidekick, thanks to his roles in Jannat 2, Raanjhanaa, Raees, Thugs of Hindostan and now this. But if he ends up getting the best lines and makes other complain why the movie never had more of him, that means Ayyub has done a fine job of standing out among the likes of Shah Rukh Khan, Anushka Sharma and Katrina Kaif.