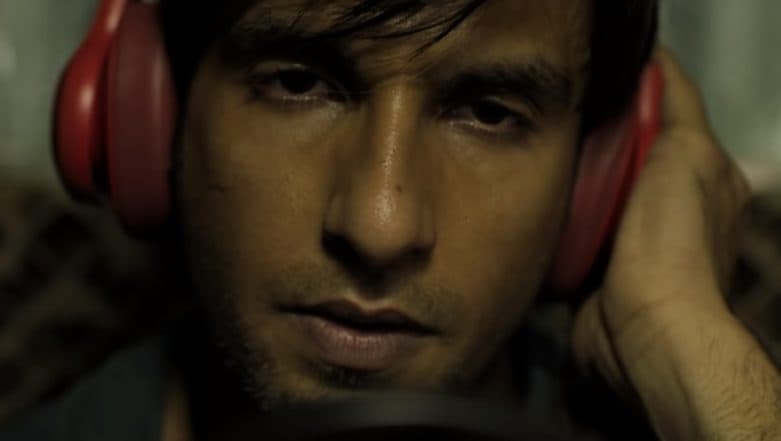 Ranveer Singh arrived and conquered hearts with his amazing rap. After the stupendous trailer of his upcoming film Gully Boy, the makers dropped the first song named "Apna Time Aayega." Where do even start while praising it? The actor has not only performed in the film but also rapped the hell out of it and that too with perfection. Ayushmann Khurrana's Reaction To Ranveer Singh - Alia Bhatt's Gully Boy Trailer Is Basically Us Saying, 'Kya trailer hai bc!!!'.
We know that Ranveer is a versatile actor, but we definitely are awestruck with the kind of films that he is consciously choosing.  The graph that he is climbing at the pace of a panther is just inspiring and stunning at the same time. Speaking of this particular song, it is heartening to listen to rap with no words like 'girls', 'booze', 'alcohol', 'shots', 'high-heels' or more such regularly used words. The words are curated to deliver to us a perfect motivational dose for the day.
Twitterati too is in awe with the Simmba actor. They did expect it to be a hit but surely did not see this kind of energy oozing from the track. Here are some of the honest reactions to the song.
Goosebumps!
This is INSANE baba!! You are so freaking good. GOOSEBUMPS!! Do you even realise what you have done ufff!! #ApnaTimeAayega

— Ranveer's Surbs | #Simmba (@surabhi207) January 14, 2019
Everyone Is...
Mannnnnnnn !!!!! 🔥🔥🔥🔥

I am falling for u every day ♥️😄

— §ųmi |♥️| RS🍁 (@SumiD_tweets) January 14, 2019
On Point!
Speechless.. too much to capture and then share for appreciating.. music, Lyrics -ek ek line ,Rapping, acting -ek ek look, cinematography... Tooo much for me 🙏🏼🙏🏼..

— Atikin_Hgnis (@Atikin_Hgnis) January 14, 2019
Too Much But Ok.
Ranveer i am still in shock! honestly what you did here!!! you deserve an oscar for this song, your rap, your acting was bang on!!!! its like you poured your heart and it did touch us as audience!!!

— Mandy G (@SupremeDipper72) January 14, 2019
Check out the Coolest Rap of B-town, Apna Time Aayega Here!
Gully Boy is directed by Dil Dhadakne Do director Zoya Akhtar which also stars Alia Bhatt in it. The flick is slated to release on February 14. We hope that raps like these teach other rappers to create more creative content for their raps. How did you find "apna time aayega?" Tell us in the comments section below.