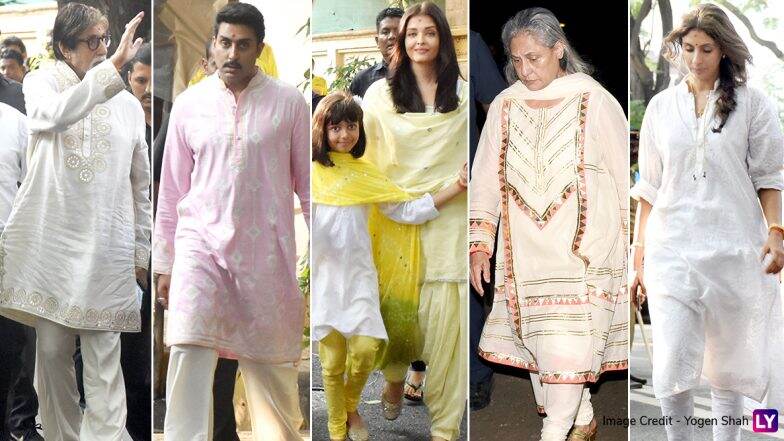 Who does not want to catch a glimpse of the Bachchan parivaar? It is not new that fans wait outside Amitabh Bachchan's bungalow to see him and click his pictures. This routine was followed even on October 11, on the veteran actor's birthday. Fans gathered outside Big B's bungalow in Juhu, Mumbai to see him and extend their heartfelt wishes. But all his fans were in for a treat last evening. They not only got to see superstar Amitabh Bachchan but his entire family as well.
Yes, fans got to catch a glimpse of Abhishek Bachchan – Aishwarya Rai Bachchan and their baby girl Aaradhya, Shweta Bachchan-Nanda, Jaya Bachchan and of course, Amitabh Bachchan. There are pictures and videos doing rounds on the internet in which one can see the crowd waving at the Bachchan parivaar. Not only that, even Big B was seen waving back to his fans who were waiting to see him. The entire Bachchan family were seen in desi attire. Jr Bachchan sported a pink colour kurta and paired it with white pants, whereas mommy-daughter duo Aishwarya and Aaradhya twinned in yellow coloured outfits. Shweta Bachchan-Nanda twinned with her papa (Big B) in white coloured traditional outfit. Well, this khandaan has always managed to set major family goals.
Amitabh Bachchan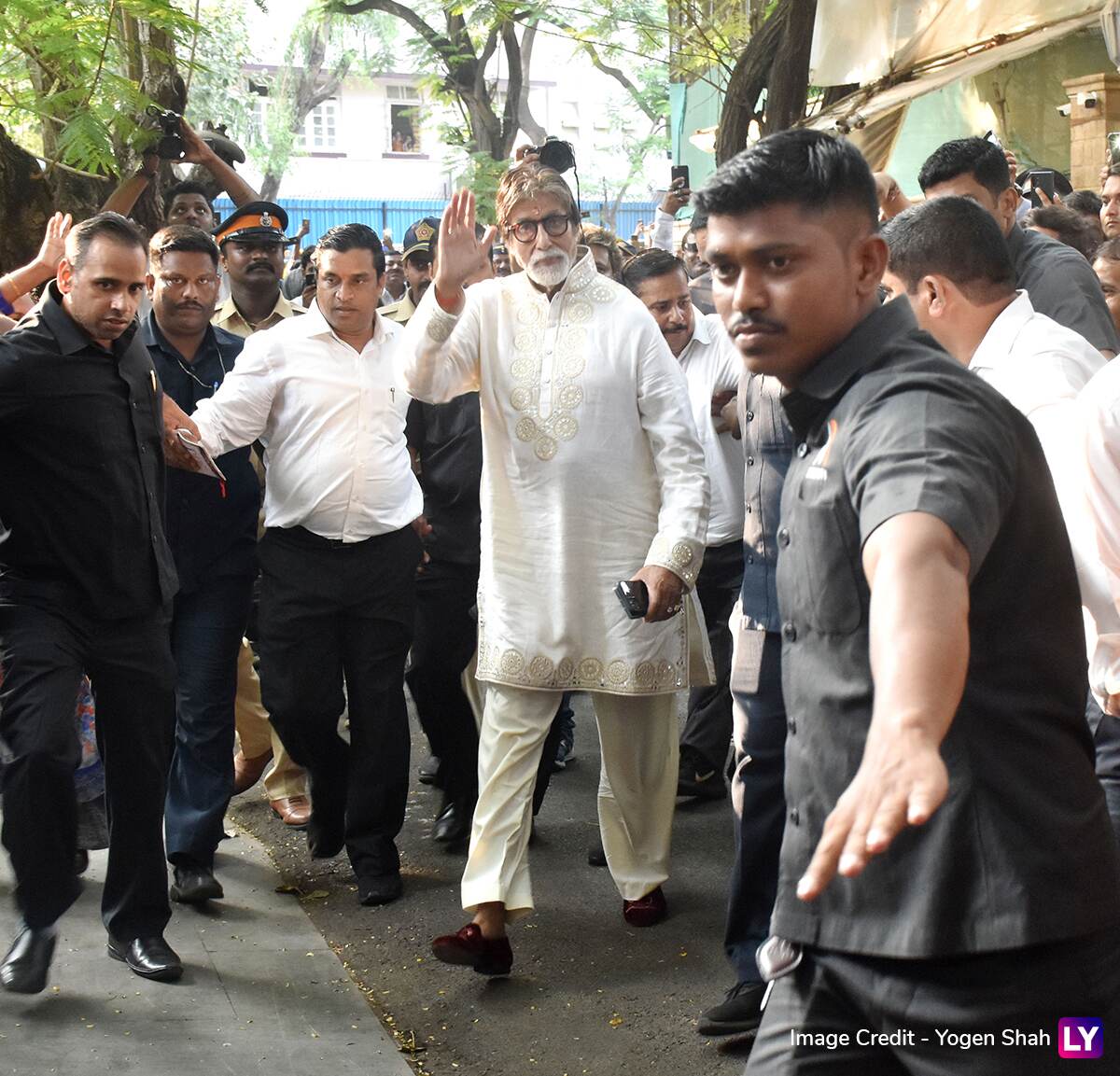 Aaradhya with Abhishek Bachchan – Aishwarya Rai Bachchan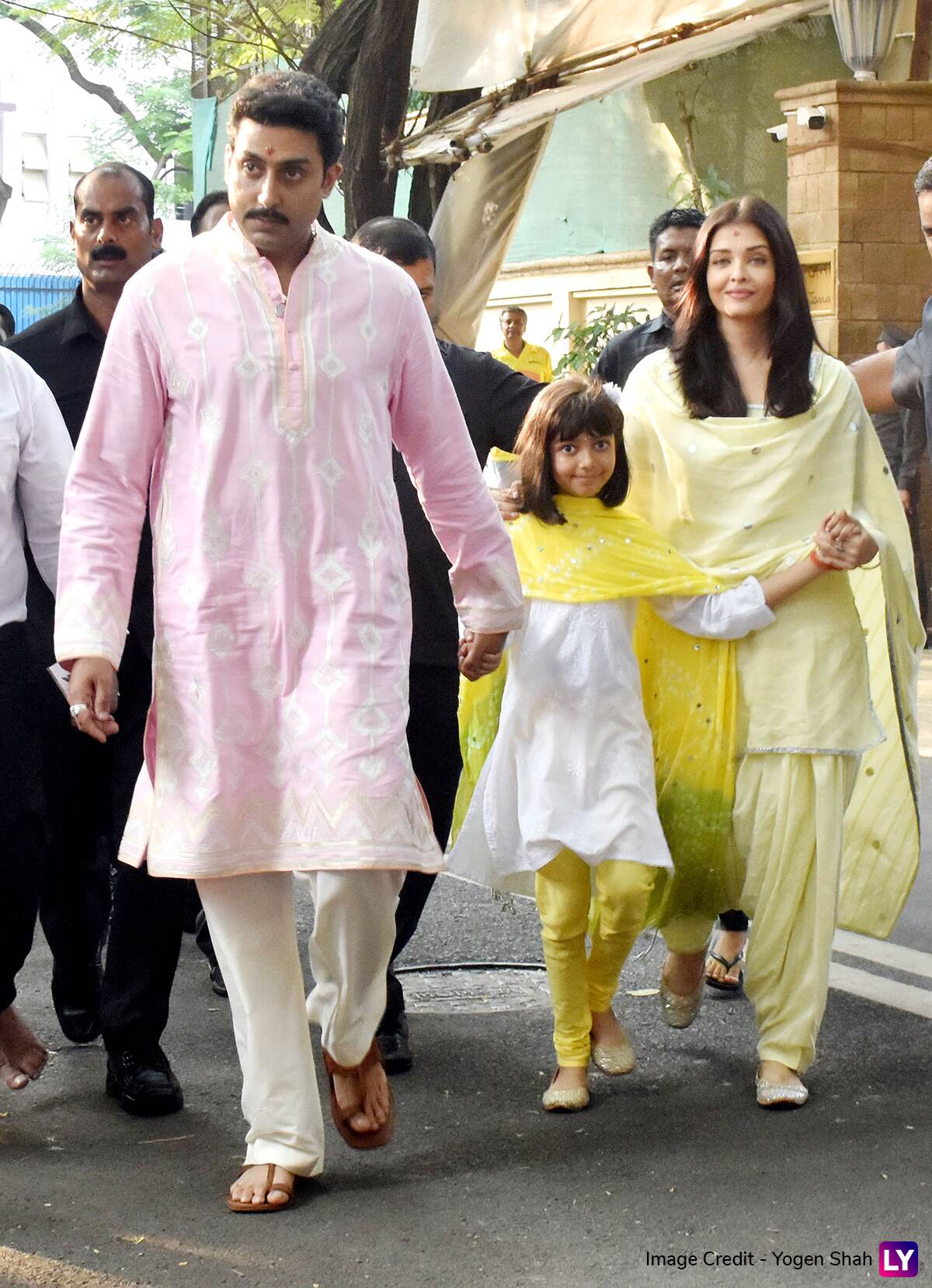 Shweta Bachchan-Nanda and Jaya Bachchan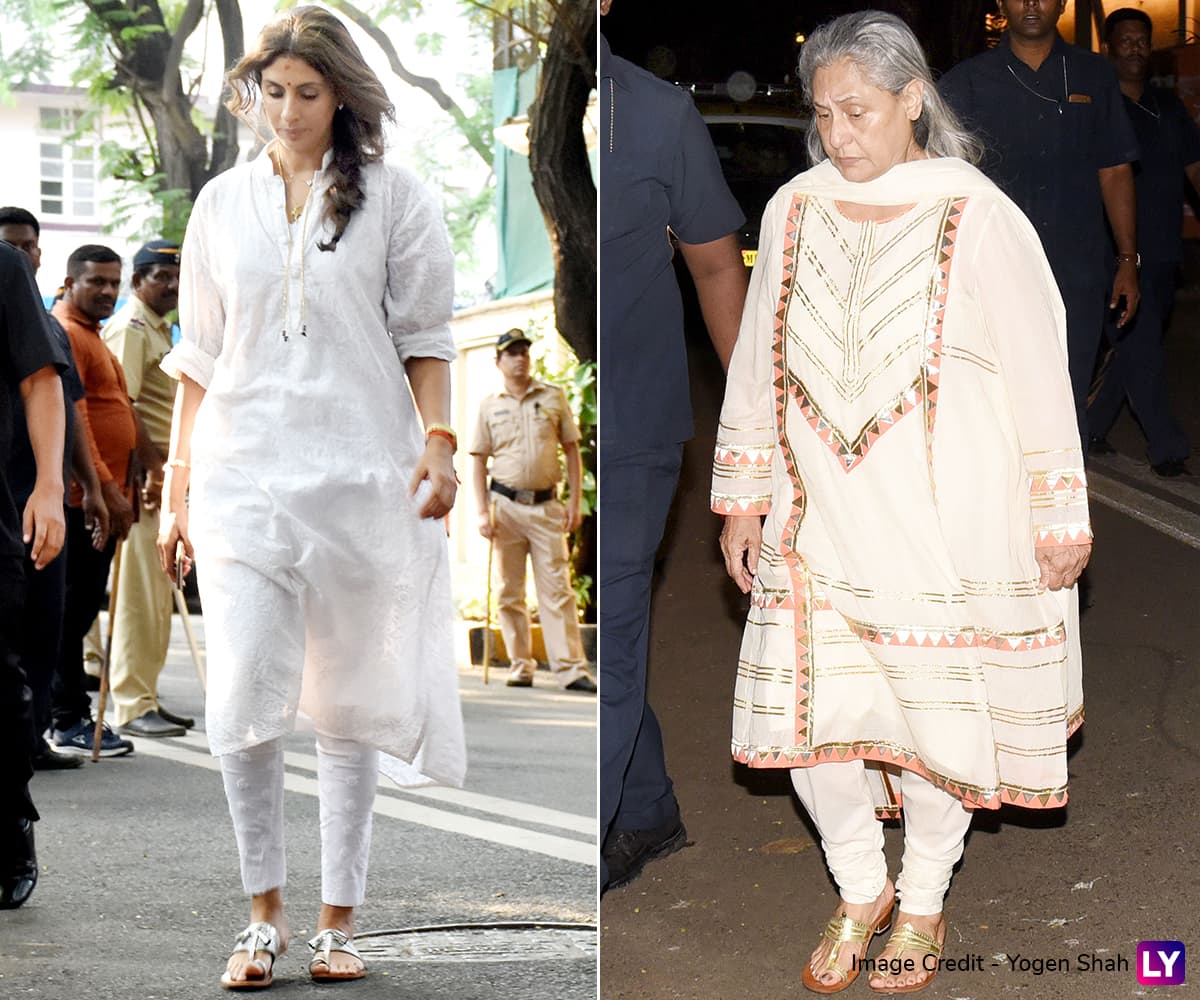 For those who don't know, to make Amitabh Bachchan's birthday special, a 77-feet long cake was sliced in Udaipur, confirmed Chairperson of Udaipur Filmcity Sangharsh Samiti, Mukesh Madhwani. He said, "This time, the occasion becomes special as Bachchan has recently been awarded with prestigious Dada Saheb Phalke Award," reports IANS. We are sure this birthday was indeed a grand one for Big B! Stay tuned for further updates from the world of entertainment!