Zoya Akhtar makes her fourth feature-length film with Gully Boy, an inspiring underdog tale that relies on rap music. Starring Ranveer Singh and Alia Bhatt in the lead, the movie is inspired by the lives of rappers Naezy and DIVINE, the latter also making a cameo in the film. Ranveer Singh plays Murad, a driver's son who aspires to be a rapper and pours his frustration with his life through his poems. Alia Bhatt is his jealous girlfriend Safeena, a medical student who goes violent if she is aware that any girl is eyeing her boy. Siddhant Chaturvedi of Inside Edge fame plays MC Sher, who is Murad's mentor and later, friend. Gully Boy also boasts of an excellent supporting cast in Vijay Raaz, Amruta Subhash, Kalki Koechlin, Vijay Varma and Vijay Maurya. Gully Boy Movie Review: Ranveer Singh and Alia Bhatt Are Bloody Brilliant in Zoya Akhtar's Finest Work to Date!
Gully Boy has been getting terrific reviews, with praises reserved for Zoya Akhtar's direction, the performances of the whole cast, the dialogues and the songs. Having seen the film, there are many moments in the film that you can easily relate to, even if you are not a fan of rap songs. However, after watching Gully Boy, it is difficult not to be this music form. Before Ranveer Singh and Alia Bhatt's Gully Boy, Here's How Zoya Akhtar's Movies Had Performed at the Box Office.
In this special feature, we look at the 10 crowd-pleasing moments in Gully Boy that are bound to win you over. It was a difficult task, since Zoya has layered the movie with many good scenes, some of which I tried my best to include here but has to restrict myself to 10. For the ones given below leave you with the most impact.
Safeena's First Jealous Bout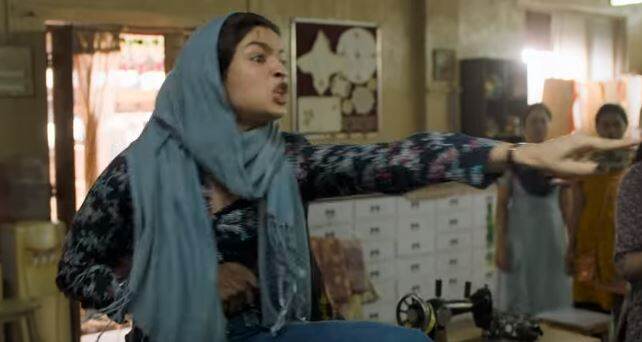 Gully Boy is primarily Murad's story, but Safeena makes quite a lovely, fiery space for herself. Alia is brilliant in the film and she makes her casting justified completely in the scene where she takes down a rival with the kind of aggression you have never seen from this actress. She is brilliant in the scenes that follow this when she turns tables over the victim and puts the blame on her, and also when she 'swears' to Murad that she won't repeat it. Of course, she does!
The Train Compartment Kiss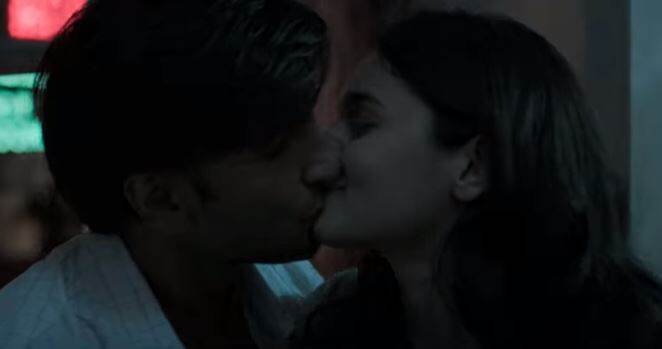 Ranveer and Alia's pairing may look unusual and lacks the smouldering intensity that Deepveer had in Goliyon Ki Raasleela... Ram Leela. It could be deliberate as Zoya wants to keep it real and natural in Gully Boy. That said, the passion in their romance is seen in that stolen kiss moment in the train compartment, which also shows how supportive Safeena is of Murad. They share another such a lovely scene (and a long liplock) in Safeena's bathroom later in the movie.
MC Sher Tearing Down a Bully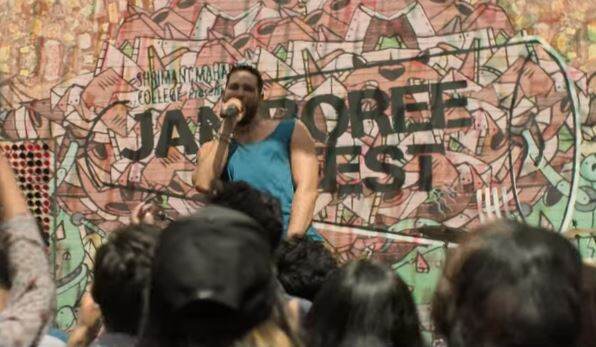 Murad's ambition of being a rapper is given a push when he sees MC Sher perform for the first time, as he tears into a bully who boos a singer. It is a kickass intro for actor Siddhant Chaturvedi who is a scene-stealer right from this scene!
The First Rap Battle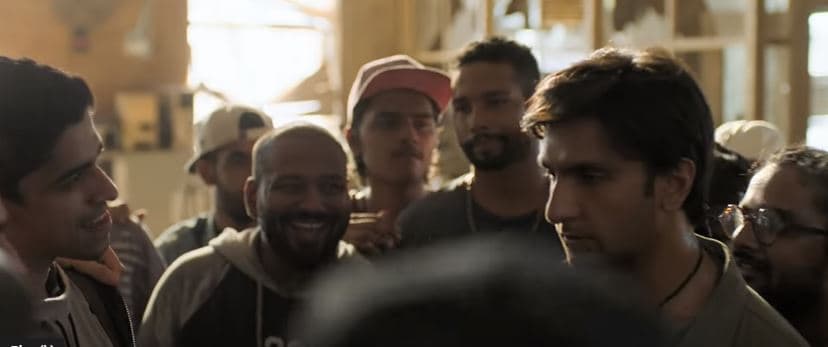 The rap battles in the movie are structured like qawwali that is more insulting than Rishi Kapoor singing "Tayyab Ali Pyar Ka Dushman Haye Haye" (from Amar Akbar Anthony). Murad gets a taste of that when his upbringing is trolled by a rival and he could not give a fitting reply. While it may feel like a downer for the hero, it leads to a very pleasing moment later in the film.
Apna Time Aayega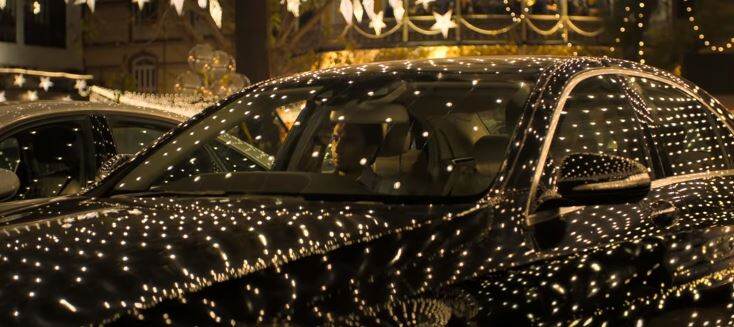 A depressed Murad is forced to chaffeur for a rich family by his injured father (Vijay Raaz) for a New Year's Party. As he waits in the car all alone, he mutters to himself, "apna time aayega" (My time will come) in a moment of self-assurance. And before you know it, he writes down these lines as his first rap song. Apna Time Aayega is The New Anthem of Twitterati as Ranveer Singh Successfully Raps His Way Into Their Hearts!
When Murad's Father Finds Out About His Video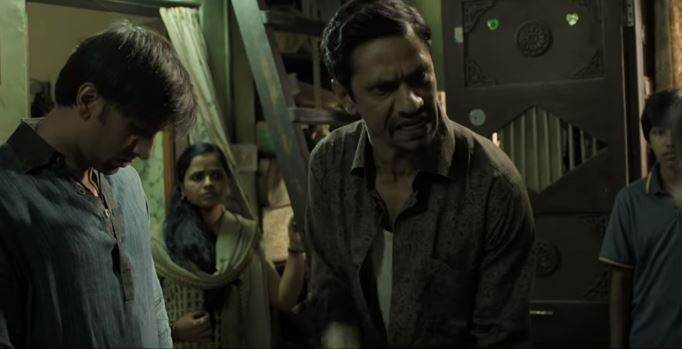 After Murad's father finds his second wife enjoying Murad's rap song on YouTube ("Gully Mein"), he hits his son and storms back to his room. Murad's step-mother whispers in his ears that she loved the song before following her husband. Murad's real mother (Amruta Subhash) then comes to close to him. We think that she is about to caress his slapped cheek. Instead, she asks her son what the other woman whispered. Trust Zoya to handle drama and humour effortlessly in the same scene!
Safeena's Second Jealous Bout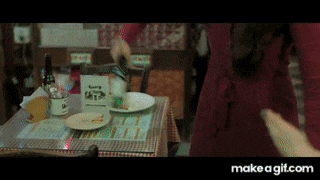 The portions involving Sky (Kalki), a US returned rich music student who produces Murad and Sher's Gully Mein video and later flirts with Murad, are some of the weakest scenes in the film. However, it does lead us to this awesome display of Safeena's rage again. Though the trailer did spoil the scene, a jealous Safeena hits Sky with a bottle out of the blue, after she smells something is going on between her and Murad, is terrific. She wasn't wrong this time.
The Second Rap Battle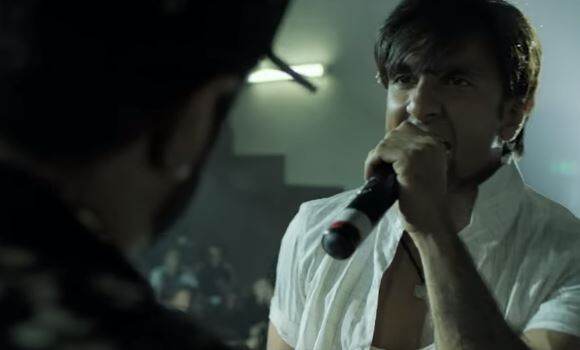 The competition for finding the next rapper in India, sponsored by NAS, has a crucial role to play in the movie. A depressed Murad finally gets his calling just before the auditions. When he gets to face a Badshah lookalike in the first round, his rivals expect him to fold down like the first time. The other guy insults his penury, his clothes and even his mom. This time, though, Murad doesn't stay quiet. He gives it back to his new rival with some terrific insults, while teaching him a lesson or two on the benefits of being self-made!
Confronting His Father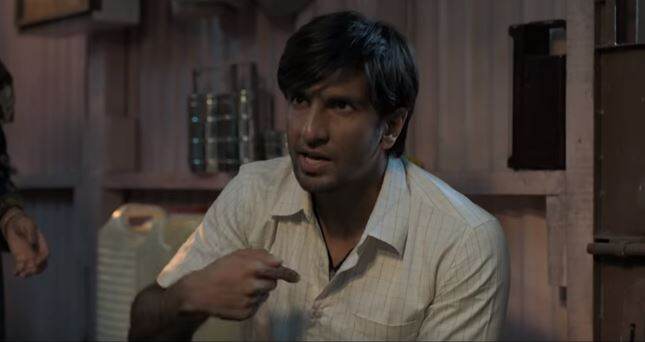 Murad's resilience against his father breaks first when the latter hits his mother, and Murad pins him down. After taking his mother away and living in a separate house, Murad's father comes down to make his son the 'folly' he is doing following his passion. Interestingly, both Murad's parents who were squabbling in every scene before this, have a common stand on their son here. Murad, with a new sense of rebellion, tells his father no one else can decide what he can do with his life. There are some brilliant performances from both Singh and Raaz on display with some fine writing.
The Climax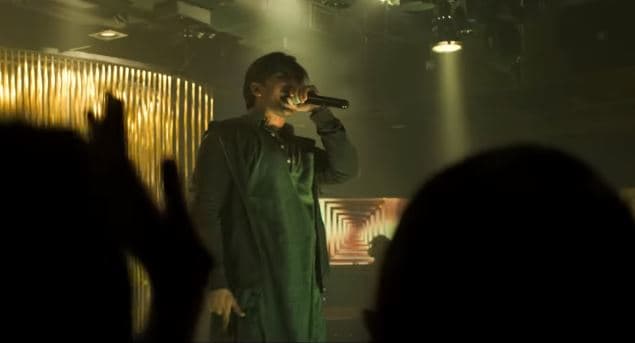 In the finale of the rap competition, Murad performs to "Apna Time Aayega". Here's a challenge for you - try not clapping to the song by the time it ends!