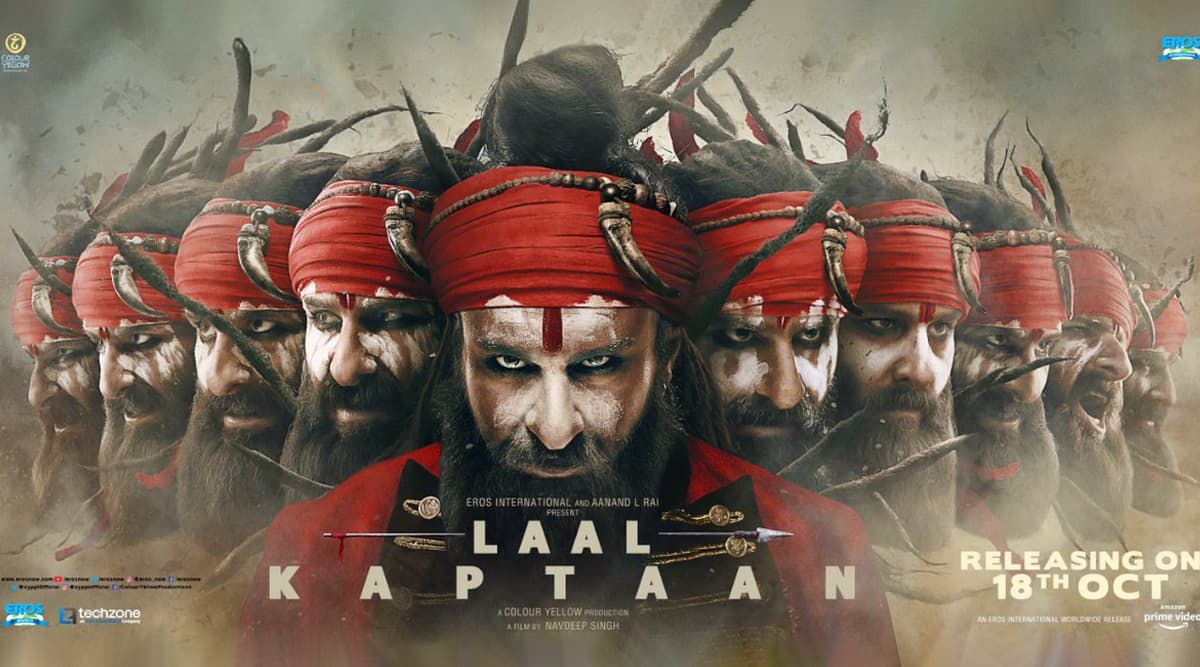 The Nawab of Pataudi playing a Naga Sadhu is a curious piece of casting, isn't it? And despite that unusual casting and the intriguing look of Saif Ali Khan, Laal Kaptaan's promotions have been rather muted. We wonder what's the case, when we went to watch the film, directed by NH-10 fame Navdeep Singh, on this Friday morning. Apart from Saif Ali Khan, the movie also stars Manav Vij, Zoya Hussain, Simone Singh, Deepak Dobriyal and Aamir Bashir. Sonakshi Sinha appears in Laal Kaptaan in a cameo role, reuniting with her Bullett Raja co-star just for a scene. Before Laal Kaptaan, 7 Times When Saif Ali Khan Went Beyond His Romantic Image and Surprised Us With His Versatility.
Laal Kaptaan is set in the 18th century after the Battle of Buxar, when the Mughals and the Marathas' power is declining and the British is gaining an upper hand in controlling over India. Saif Ali Khan plays a Naga Sadhu who is travelling and killing people in pursuit of an elusive Rehmat Khan. In the first half, we are given hints as to what is driving the Sadhu's vendetta saga against the cruel Khan, though the entire picture isn't clear. Laal Kaptaan Cast, Box Office, Budget, Story, Trailer, Music of Saif Ali Khan, Sonakshi Sinha Film.
In between, we meet a couple of interesting characters, like Sonakshi's Noor Begum, Deepak Dobriyal's tracker and Zoya Hussain's widow who becomes Sadhu's unlikely companion. The first half has a few intriguing moments but is stretched to the point of feeling dull, which is a travesty considering the usual setting. The first half ends with a twist and a betrayal that feels a little predictable. But hopefully puts Laal Kaptaan in a better position in the second half.