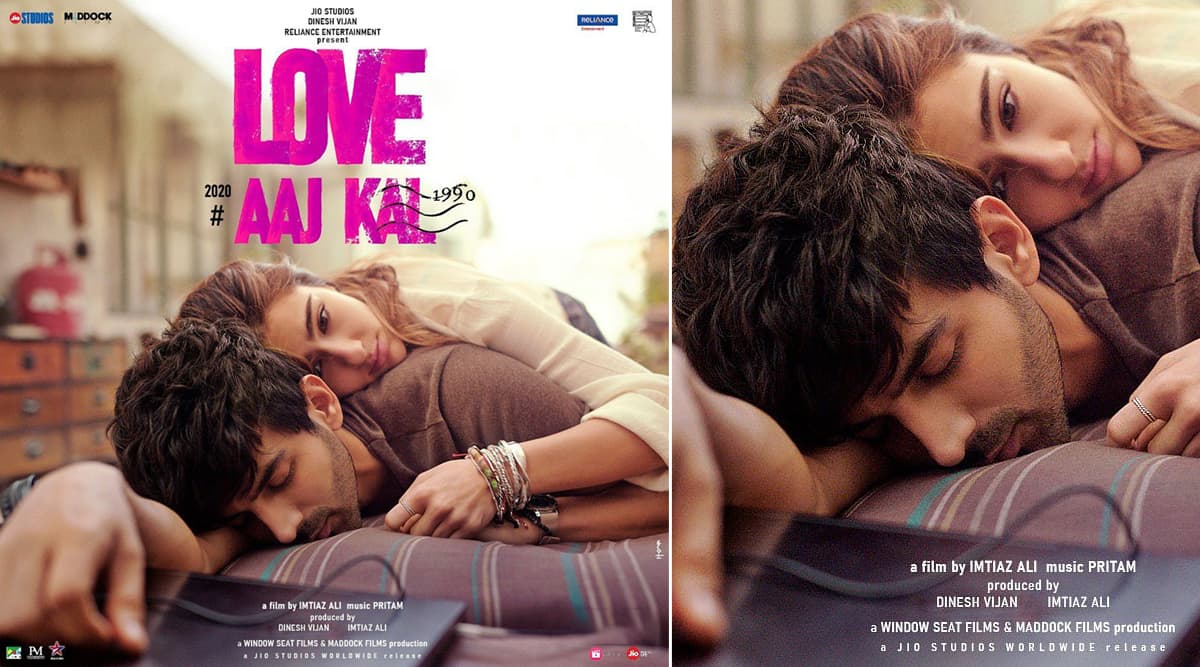 Imtiaz Ali has treated the fans with an amazing poster of his next film, Love Aaj Kal. Yes, Sara Ali Khan and Kartik Aaryan starrer film has also been titled the same as that of Deepika Padukone and Saif Ali Khan's film. In the newly released still, we can see Kartik and Sara's crackling chemistry. They are seen having a silent, lazy moment with each other as lovers 'Veer' and 'Zoe.' Sara Ali Khan and Kartik Aaryan's Recent Appearance Together is Making us Say, 'Smile Please!' (View Pics).
Indeed, no one expected that the title of the movie would be the same, but then again, it is an Imtiaz Ali film. The man does not do anything without having some kind of theory behind it and we might soon know why he did it at the trailer launch! We wonder how Deepika and Saif will react to this title. However, it is also important to note that the poster mentions years #2020 and 1990 on it which sure has a bigger meaning than the font of it! Check out the poster below.
Love Aaj Kal Poster
The film is touted to be the second part of Imtiaz's flick with Saif and Deepika. With an entirely new plot, we have to see how the new-age love story shapes up in the world of Imtiaz. By now we know that he is a brilliant storyteller, especially when it comes to complex human relationships. So, let us wait to see more layers of these characters through teaser and trailer videos next. Stay tuned with us to get the deets on the same.