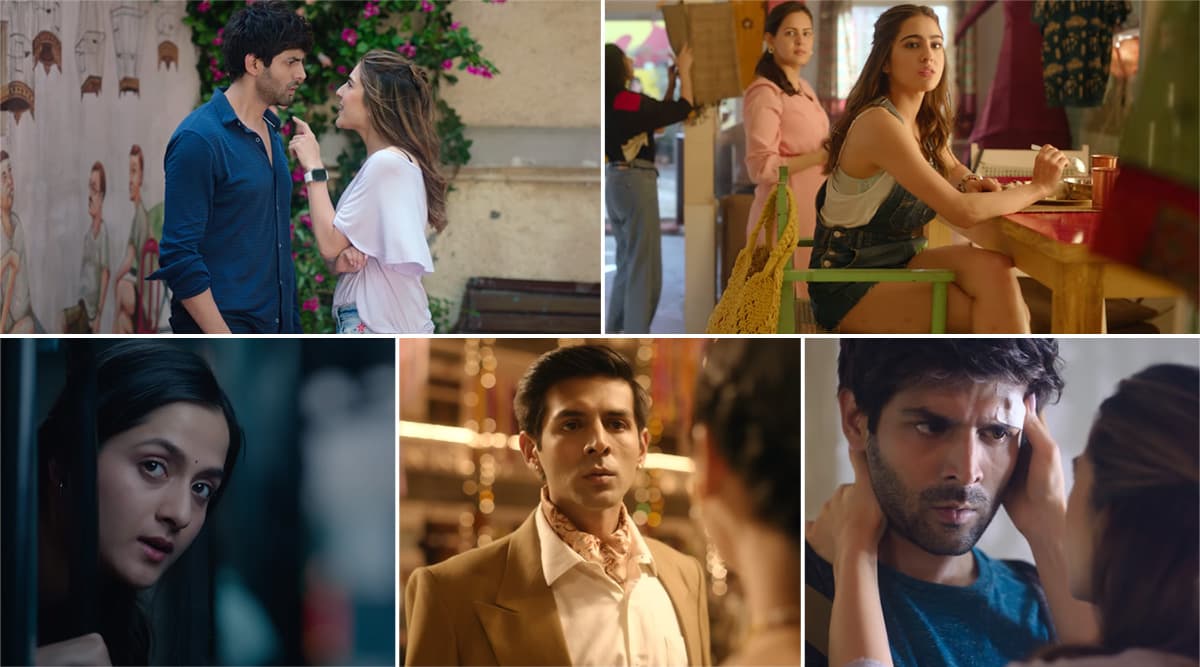 Here's the very first song, "Shayad" from Imtiaz Ali's 2020 film, Love Aaj Kal. Featuring Sara Ali Khan and Kartik Aaryan in the lead, the track seems to be very mushy in nature and something that is going to stay in the playlist of the millenials for a long time. It's Arijit Singh again for this love ballad and that in itself is a huge relief. A bigger relief is that it is an original track composed by Pritam. Love Aaj Kal: Saif Ali Khan Reveals he Loved his Film's Trailer More than Sara Ali Khan and Kartik Aaryan Starrer.
Speaking of the visuals, we see a love story between Veer (Kartik) and Zoe (Sara) and Veer and Leena  (Arushi Sharma). The scenes are pretty much similar to what we saw in the trailer. It basically shows how the lovers from both the generations met and fell in love with each other. It has been a long time since we got to see an authentic love track and we are glad it is here. Some might even find it similar to that of "Hawayein" from Jab Harry Met Sejal. Check it out below.
Shayad Song:
Speaking of the trailer, the cine goers received it with mixed feelings. There are many fans who are yet to digest the same title of the film as that of Imtiaz's 2009 film. Also, the travel-fall-in-love-existential-crisis pattern has been done to death by the filmmaker. So, fans wonder what new would we get to see in this similar story. When it comes to this song, it is a soulful track and we are happy with the outcome! What do you say?