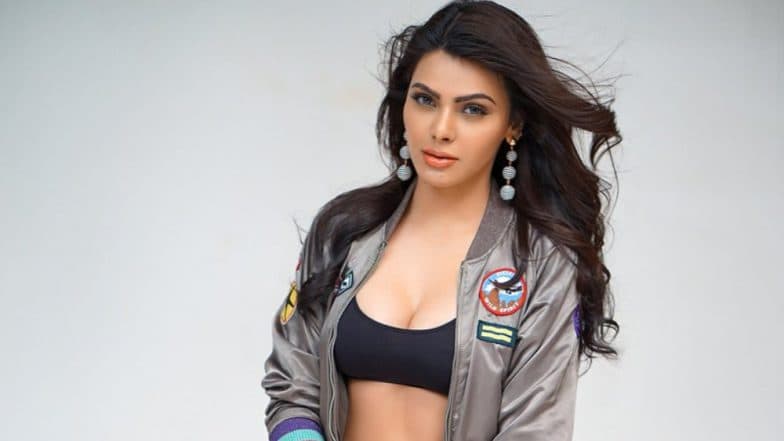 Sherlyn Chopra is celebrating her birthday today. The actress has managed to rule hearts for more than a decade now. Thanks to her sultry looks and unabashed attitude. Sherlyn is not known for mincing her words and we love her for that. Her bold and beautiful attitude has always distinguished her from other actresses. She has a league of her own. From starring in a YRF film to competing on Bigg Boss, from hosting Splitsvilla to working in Kamasutra 3D, Sherlyn has seen almost all corners of entertainment. Playboy Mansion and Nudity: Hot Sherlyn Chopra Gives a Reality Check in This Exclusive Video!
With so much to talk about, there are still many things that remain a mystery about the lady. And we are going to talk about five of such mysteries. So, here we go.
Real Name
Sherlyn Chopra's real name was Mona Chopra. But we have got to give it to her that Sherlyn has a better ring to it. If you follow the etymology of the word, Sherlyn, it is related to the word French word "chérie", which means 'darling'. So, basically, the actress went from Mona Darling to Darling Chopra.
View this post on Instagram
Playboy Model
Sherlyn remains the only Indian actress to have posed for the centrefold picture of the Playboy magazine. As per reports, she spent 12 days at the Playboy mansion with Hugh Hefner. The racy pictures from the photoshoot went viral on the internet.
Quit Smoking
In an interview with LatestLY, Sherlyn revealed that she was a chain smoker. But she has recently quit smoking. In the interview, she also revealed how she quit smoking.
Producer/Director
Sherlyn has very recently turned producer with the music video for the song Tunu Tunu which has clocked more than 8 million views on YouTube. You might have loved the actress in the music video, but did you know she also produced it? She has also directed a short film titled Maya.
Watch Sherlyn's song Tunu Tunu below:
Watch Sherlyn's short film Maya Here:
Slept for money?
In 2012, Sherlyn infamously tweeted that she has slept with men for money. Only in a 2016 interview did she explained what she actually meant by that. She said, "As a little girl, I aspired to be a doctor not just because my late father was a doctor but because I was mainly intrigued by science. I not only excelled in academics but also in extra-curricular activities. Everything was right on track until I bagged the title of Miss Andhra. Nineteen and absolutely mesmerised by the glamour of showbiz, it was at this crossroads that I chose to walk a different path. During my initial days of modelling, I started dating men much older than my age who would pamper me silly with expensive gifts. It took me a while to understand that my need-based relationships lacked genuine care, concern, respect and love. After, a great deal of introspection, I realised that just because a person desires me does not necessarily mean that he values me. The intent behind my "confession" was to introduce the born-again Sherlyn to the world by finding closure to her past. Sadly, it was misconstrued by media,"
So, those were some of the amazing facts we wanted to share with you about the hot actress. Did you know any of these beforehand? Do you know something that we don't? Tweet to us @latestly. And, of course, a very Happy Birthday to Sherlyn Chopra.