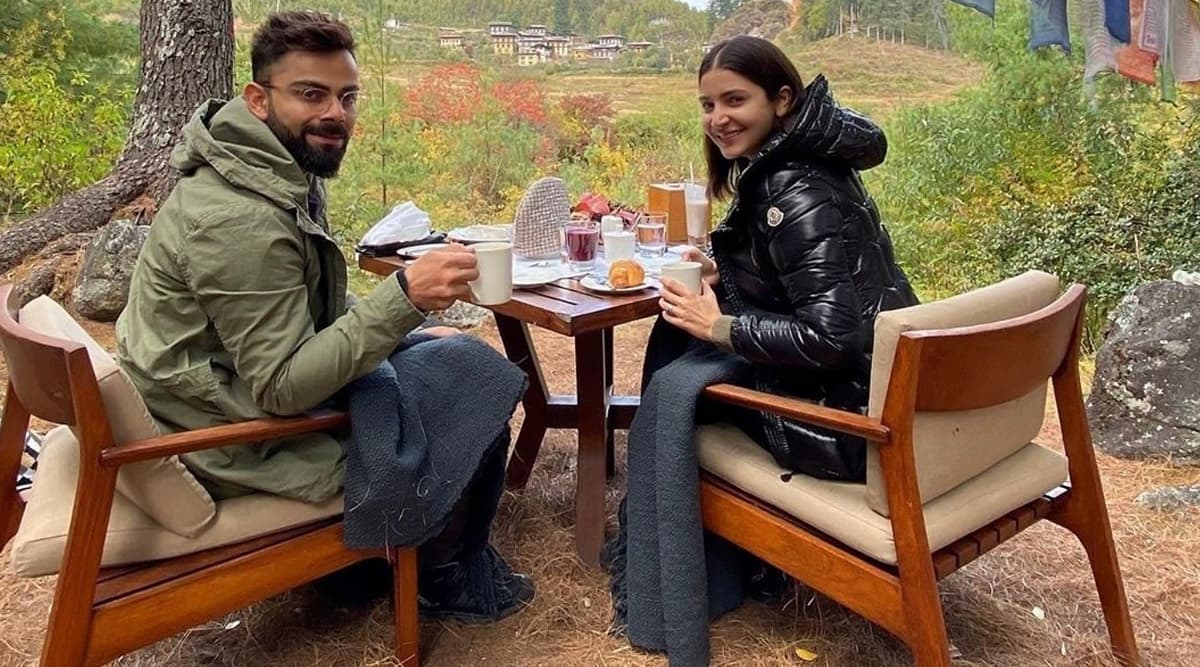 Anushka Sharma and Virat Kohli are living up to their tag of 'power couple' dedicatedly. The actress and her cricketer husband know how to keep their personal life and professional lives out of each other. The most fun way to do this is by travelling to far places. Celeb or no celeb, everyone needs a break from their routine. A good trip is like a refresh button to live, which gives one a new perspective to carry on for the rest of the days. Virushka probably know this better than anyone else.
Haven't you heard that saying, "Love is the food of life, travel is dessert?" Looks like they have taken the phrase quite seriously! This amazing duo also keeps running behind the different sweet experiences that they wish to cherish together. They are one of those celeb couples who actually love to live life low key, keeping their shimmery city life far behind them during these mini-vacations.
It is established that Virat and Anushka love to explore various lesser-known places. From hitting beaches to mountains, they have possibly tried out all kinds of locations. Their recent trip was to Bhutan which is honestly, all sorts of #travelgoals. The duo went incognito here, mingled with locals and travelled to unexplored ends of the trip. So, on their second wedding anniversary, let us just see Virushka through the lens of travel diaries only!
Treading a Path Together
Beaches and Romance Always Go Hand in Hand
View this post on Instagram
Mountains Called Them!
Travel In Style 
View this post on Instagram
Just Some Spiritual Things!
 

 

 

View this post on Instagram

 

 

 
Being a 'Common Man' Can Be Fun Sometimes!
View this post on Instagram
How To be A Typical Couple on Tour
View this post on Instagram
One doesn't need high-end cameras, designer clothes or perfect poses to make their trip worthy. And these pics of Anushka- Virat remind us of that! They are truly keeping it simple and travelling unabashedly. We hope their marriage is filled with more such wonderful travel experiences and they keep ticking off their travel checklist more frequently in the arriving brand new year.