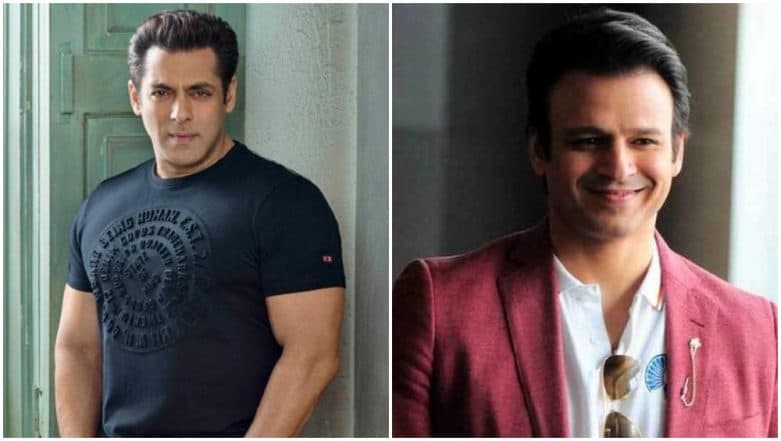 Salman Khan and Vivek Oberoi share a bitter history and the Dabangg star is not really willing to erase it. Though Vivek believes that Salman was the one to start the feud, his continues to apologise but those haven't yielded any significant results so far. Mr Khan still prefers to give him cold shoulders and we wonder if it's going to end anytime in future. The year was 2003 when Vivek Oberoi called that infamous press conference accusing Salman Khan of threatening him. Since Salman's ex, Aishwarya Rai Bachchan was involved in the same episode, the matter intensified and Vivek had to pay a really heavy price for that. PM Narendra Modi Hindustani Song: Salman Khan's &'Suno Gaur Se Duniya Walo' Gets Revamped Featuring Vivek Oberoi Waving the Tricolour - Watch Video.
However, today, 16 years after the ugly episode, the actor is still seeking forgiveness from the Bharat star and currently, he has a question for him. In a recent interview to an entertainment website for the promotions of PM Narendra Modi biopic, Vivek was asked if Salman Khan was given a truth serum, what would he ask him. He simply said, ''Do you truly believe in forgiveness?'' Clearly, the actor wants to move on from this chapter and wants Salman to let it go as well. PM Narendra Modi Biopic: Vivek Oberoi Cancels Press Meet After EC Stalls Release of the Film.
We wonder what Salman has to say about this. Will he decide to forgive Vivek after 16 long years or continue sharing cold vibes with him? Let him take his time to answer that.