Esha Gupta took to her social media pages and revealed minor details of an uncomfortable encounter she had in Delhi. She says that a man made her feel uneasy by constantly staring at her. The actress also made her followers find out the name of the person to name and shame him. The man, revealed to be Rohit Vig, is a popular hotelier. His brother, Sanjeev Vig, recently won a Filmfare Awar for Best Short Film. Esha first took to her Instagram page and talked about her experience. "About my previous post, this guy was literally raping me with his eyes..thanks to my security for being more patient than me in this situation..does anyone know him," she wrote over a dimly lit video of Rohit. Esha Gupta Should Be Fired As Arsenal Ambassador Over Racial 'Gorilla' Comment on Alex Iwobi, Fans Refuse to Accept Actress' Apology!
Esha went ahead to tag Rohit Vig as 'future rapist'. "He was requested to behave thrice and then leave..then eventually 2 guards had to be around me..even the security cam can confirm this..who is this 'future rapist'", she wrote on another video. Exclusive! Hardik Pandya's Rumoured Girlfriend Esha Gupta Denies 'Friendship' With Pandya; Maintains That Hardik's Remarks Were Wrong!
Esha Gupta then chose to name and shame the accused:
ROHIT VIG- the man who thinks staring at a woman all night n making her uncomfortable is ok. He didnot touch me or say anything. But throughout stare. Not as a fan, not Cus m an actor, but because m a Woman. Where are we safe? Is being a woman a curse! pic.twitter.com/gRXnqZ21Mu

— Esha Gupta (@eshagupta2811) July 6, 2019
Here are screenshots of Esha Gupta's story. She also received a text from a person who corroborated her story.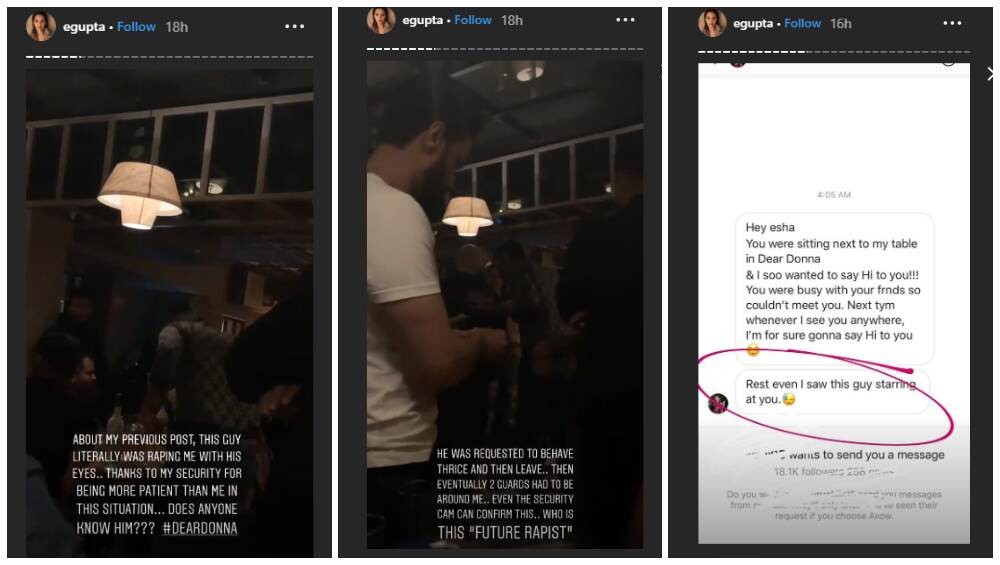 Here are more screenshots: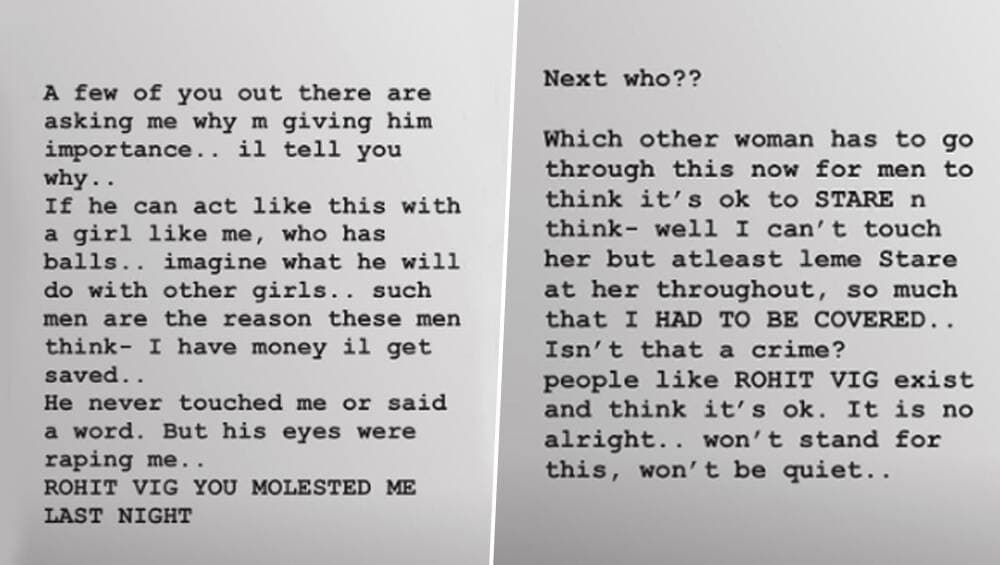 And yes staring is a crime: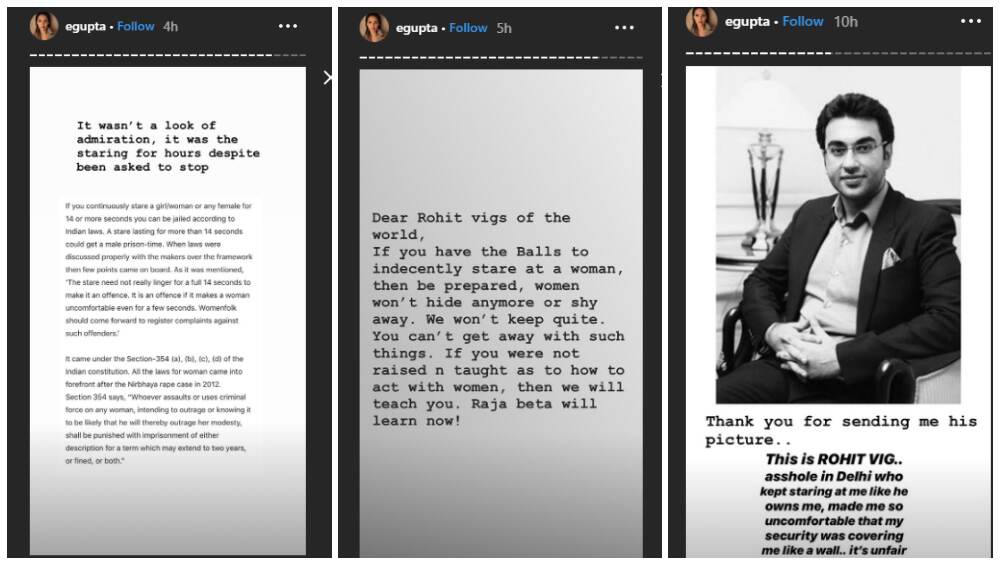 The social media posts have generated a furore on social media. While some are asking for an explanation from the hotelier, many are also criticising the actress.