Avengers Infinity War has ended in such a way that the Marvel fans are dying to see what the existing superheroes and the alien rectifier, Thanos, has in store for us next when Avengers 4 comes out. The directors, Anthony and Joe Russo, have promised us more heartbreaks and deaths before the dust settles down. It also marks the end of contracts of some of the big stars. Chris Evans, who plays Captain America, has tweeted that he has completed the shoot for Avenger 4 and that it marks the end of the journey with Marvel, leading fans to guess that he might not make it alive out of Avengers 4. Chris Evans Gets Emotional On The Sets Of Avengers 4 As He Plays Captain America For One Last Time - View Tweet.
With the fans clamouring for the trailer of the film, the bigger concern for them is when Marvel and Disney will reveal the title of the film. As of now, the movie is simply called Avengers 4. In the recent past, the Russo Brothers posted a cryptic photo on their social media that captions, "Look Hard!"
Look hard... pic.twitter.com/NxI8RFh4f6

— Russo Brothers (@Russo_Brothers) September 19, 2018
Fans have assumed it might be the title of the new Avengers movie, and it looks like someone has cracked the hint. Or have they?  As peAvengers 4r a speculative news shared by fan page MCU Cosmic, Avengers 4's title could be Avengers: Annihilation. The website has deduced it from the two ladders in the picture that is made to look like two A's. Interestingly Annihilation is also the title of an Avengers comic storyline, just like Infinity War. If that title is true, then it might go against what Joe Russo once told ComicBook.com, "\I think we're in pretty fresh territory with Avengers 4. If anything, I think it's interesting after to go back and look at some of the Marvel films and view them through a different lens."
In other news, a Reddit user had shared a couple of leaked stills from the sets of Avengers 4, that also includes artwork for Thanos' new weapon which looks like the below -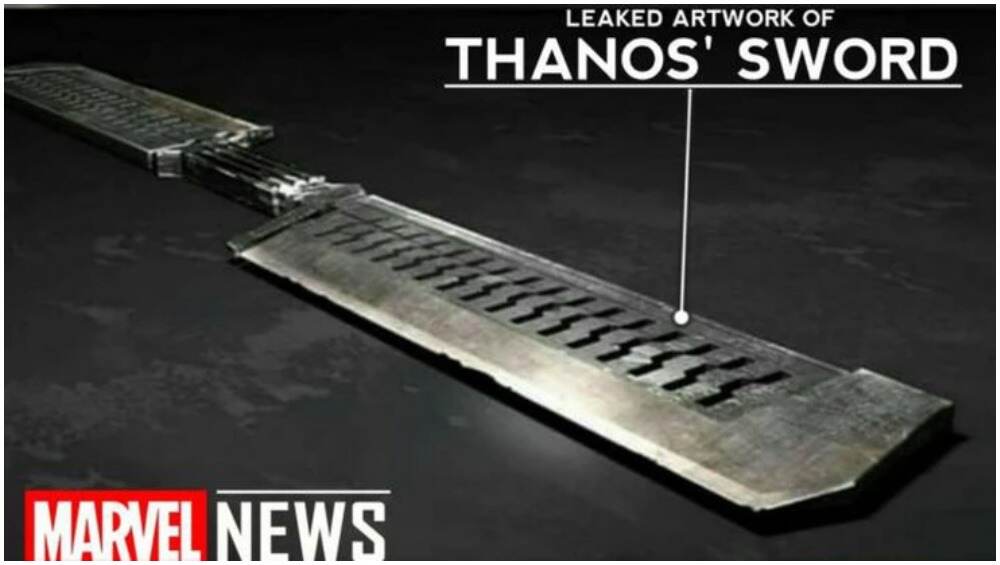 Avengers 4 is scheduled to be released on May 3, 2019.