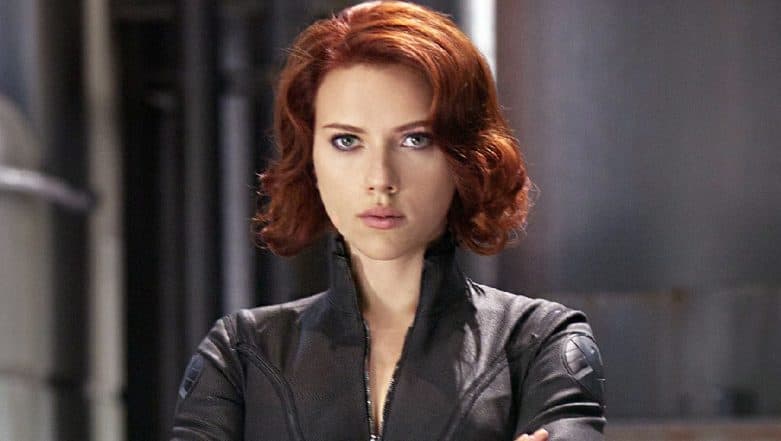 Scarlett Johansson's Black Widow character will finally get her own solo movie, ironically after her death. Yes, the movie will trace her entire journey and it will be a prequel of some sorts. It will focus on how Natasha Romanoff became Black Widow and a part of Earth's mightiest defenders. While we bid adieu to her character in Avengers: Endgame after she sacrificed her life for saving millions, it would be great to see her kick some a** once again. And if the current reports are to believe, we may some interesting dope on Marvel's upcoming project. Florence Pugh to Be the New Black Widow after Scarlett Johansson? Leaked Pictures from Sets of the Next MCU Project Hint So.
Taskmaster is the big bad villain of Black Widow Movie
Recently a series of on-set pictures from Scarlett Johansson's next were leaked online and it suffices to say that Taskmaster will be its big villain. While Marvel is yet to announce it officially, these leaked pictures are enough to satiate our curious minds.
Have a look at Taskmaster
A better look at Taskmaster in 'Black Widow'! pic.twitter.com/Z3COOYZlqf

— Thomas Polito (@thomas_polito) June 27, 2019
Jeremy Renner will return as Hawkeye
How exciting will it be to see Jeremy Renner's Hawkeye team up with his bestie, Black Widow once again? The duo shared an amazing bond in MCU and we're yet to hear about their thrilling Budapest adventure. So who knows, the movie may revolve around the same. Hawkeye, apparently, has a cameo in Johansson's standalone movie. Avengers Endgame: Is Marvel Universe Planning to Bring Iron Man, Black Widow and Other Avengers Back to Life?
Which year is Black Widow movie based really?
Well, its exact year is still unknown though onlookers have spotted Scarlett's character riding a 2017 BMW 5 Series Touring Wagon. Going by this vehicle, it's difficult to take her character back in time and show her origin. Some fans even suggest how the movie's storyline may be set during those five years between Infinity War and Endgame.
Characters
Beside Scarlett Johansson, the movie also stars David Harbour, Florence Pugh, Rachel Weisz and O-T Fagbenle. And a cameo by Jeremy Renner as aforementioned.
After Gal Gadot's Wonder Woman received immense success and praise for DC, Marvel decided to finally cash on this 'feminist' factor. The film is yet untitled and is expected to release on May 1, 2020.