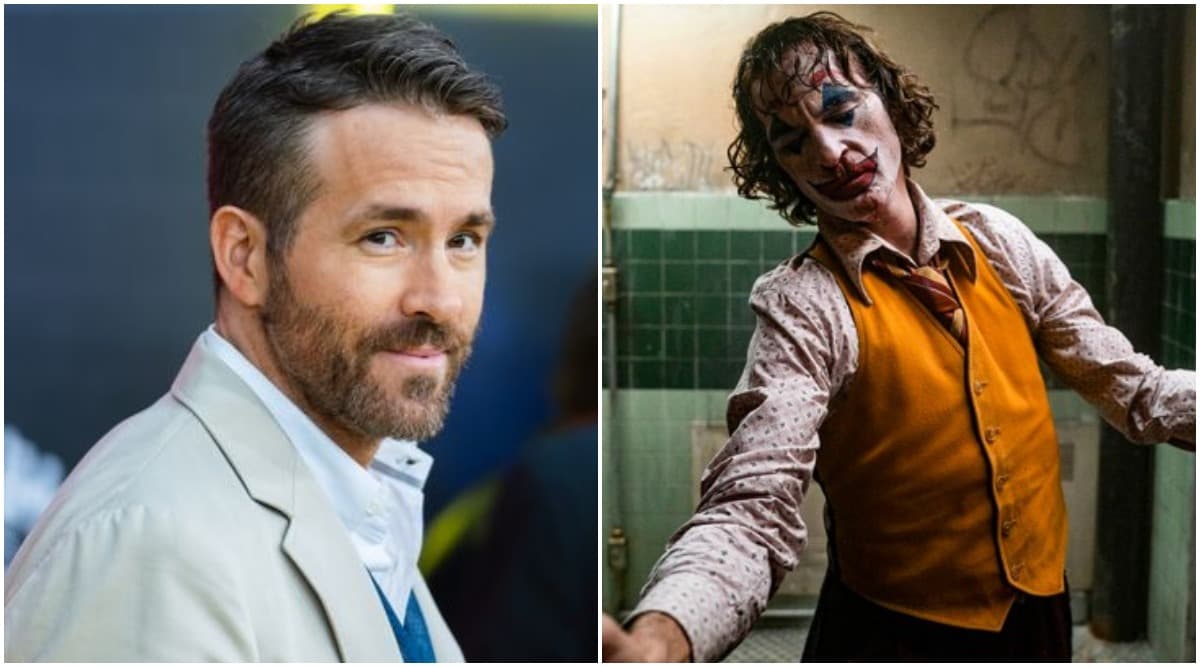 We can imagine Joaquin Phoenix enjoying his dancing scene from Joker in real life and for reasons valid enough. DC's newest offering, Joker, has managed to shatter quite a few box office records and this includes being the number one currently in the R-rated category. Joker is now the highest-grossing R-rated movie of all time and has managed to surpass the collection of Ryan Reynolds' Deadpool 2. The Marvel actor is clearly unhappy with his successor but has his own way of congratulating him. 'Joker Stairs' Become a Popular Tourist Spot in NYC, But Locals Are Not Impressed (Watch Pics and Videos).
Ryan took to his Twitter account to curse Phoenix's Joker for beating him with his worldwide box office collections. Joker, as of now, stands tall with a total collection of $788.3 million worldwide. While Deadpool 2 had managed to earn $785.05 million. "R-Rated box office congratulatory posts aren't like the ones you're used to..." tweeted Reynolds while cursing the Joker and sharing the list of highest earners in the R-rated category so far. Hrithik Roshan-Tiger Shroff's War Couldn't Stop Joker's Madness At The Box Office.
Check Out Ryan Reynolds' Tweet
R-Rated box office congratulatory posts aren't like the ones you're used to... pic.twitter.com/OTy2BqIP4f

— Ryan Reynolds (@VancityReynolds) October 25, 2019
The list of highest-grossing R-rated movies includes Joker followed by Deadpool, Neo (The Matrix Reloaded), Pennywise (It), Jesus (The Passion of the Christ), Hugh Jackman (Logan), The Wolfpack (The Hangover Part II), Mr. Grey (Fifty Shades of Grey) and Ted (from Ted). We wonder if Phoenix will decide to respond to this congratulatory message, actually, we want him to.