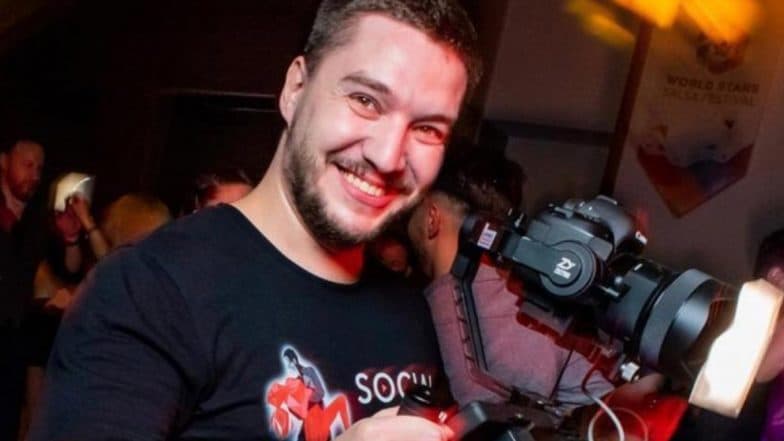 Being an influencer and getting recognition in this dynamic world is not an easy task at all. And choosing a career like dancing in which competition is already massive, and thinking about revolutionising it is just another thing, but nothing is difficult when you are passionate about your work and live to achieve your goals at any cost.
Kirill Korshikov a renowned dancer who is so passionate about it as if he was born dancer as he is practising since he was 4 years old. It's not at all an easy task to influence people and make them follow your path. He used technology when people were least aware of it and presented it as a platform to motivate people and showcase his talents to them. Kirill professional videographer he films using the equipment and shared HQ social dance videos on Instagram to let his audience feel the energy of his concert all around the world. With the passing time and his continued passion, he became the bigshot founder and creator of SOCIAL DANCE TV VIDEO PRODUCTION. This gave a platform to many people to represent their talents and to fiercely get involved in their passion. From LA to Singapore for being on air for 7 months, it allowed many people to showcase their talents. He became an inspiration for many as he slowly started his journey of being an influential persona by visiting 35 countries across the globe and now to explore more and to revolutionise the Indian Dance Industry he is coming to work with the Bollywood. His Instagram (https://instagram.com/socialdancetv) follow count already has more than 455k followers where he is also followed by one of the most renowned and graceful dancer our country has ever received NORA FATEHI. And not only through Instagram he has left no stones unturned to reach the audience, and is also has a great youtube (https://www.youtube.com/c/socialdancetv) follower count of more than 40k followers.
With all the luck and success may his stars shine brighter and brighter as the years pass by.  We wish him all the luck and good health.
(This is an unedited story from a Syndicated/Partnered/Sponsored feed, LatestLY Staff may not have modified or edited the content body)