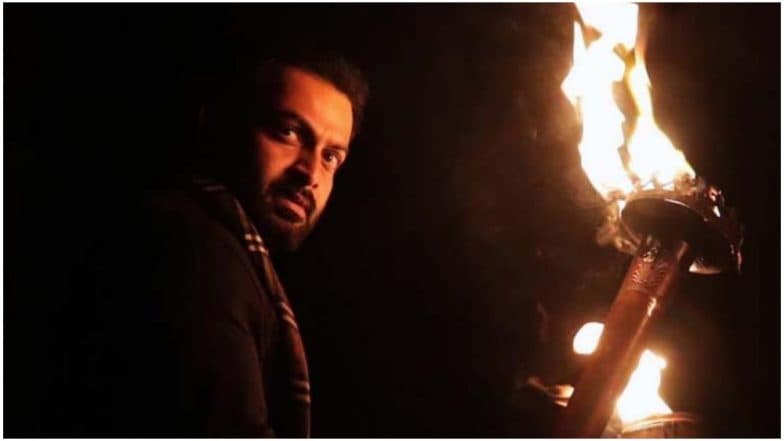 With the unusually titled 9, Prithviraj Sukumaran makes his debut as a solo producer. His earlier productions were made under the banner August Cinema, that also involved the likes of Santosh Sivan, Arya and Shaji Nadesan. A couple of years back Prithviraj announced that he is backing out of the team and is now focusing on solo productions. With 9, directed by Jenuse Mohammed, his new journey begins and going by the early positive reviews, it has started off on a great note! 9 (Nine) Malayalam Film Trailer: Fear of the Unknown Looms Large in This Prithviraj Sukumaran, Prakash Raj and Mamta Mohandas Thriller – Watch Video.
9 is touted as a paranormal thriller about a father trying to figure out what is wrong with his son, who seems to be under the influence of supernatural elements. Mamta Mohandas is the female lead, while Prakash Raj and Wamiqa Gabbi (of Godha fame) are seen in important roles. The trailer of the film got wide appreciation on social media, including from Bollywood film-maker Karan Johar. Lucifer Teaser: Mohanlal is The Devil's Incarnate in Prithviraj Sukumaran's Directorial Debut.
Now that the movie is out, 9 has been getting some good reviews from fans on social media. The movie has been getting praises for the performances, the less-explored themes and execution. What people didn't like was the slow pace in the first half.
Check out the tweets below -
Tweet #1
Watched #9TheFilm. Scary, poetic, gripping, thrilling, and blackly funny. With a story that touches so deeply your conscience. A pure masterstroke of genius from @jenusemohamed and a spellbinding performance from @PrithviOfficial. Bravo. #9movie @GabbiWamiqa

— #ReBuildKerala (@quixoticious) February 7, 2019
Tweet #2
#9Movie:-

This movie is gonna change Mollywood into Another dimension.

A True visual extravaganza,what works here is that the plot is neatly conveyed with blending of horror,mystery,thrill,psychology. Highly rich in Production & technological factors (1/2)

— Cine Maniac (@Cinemamanics) February 7, 2019
Tweet #3
@PrithviOfficial rajuvettaa !!!

U r taking mollywood into universal level !!!! Proud of being a malayali !!

Whatta spectacular movie !!!#9Movie

Thank you ! Thank you ! Thank you !

— Nihal (@itsniihal) February 7, 2019
Tweet #4
A fantastic theatrical experience.Cinematography is the strength of the film,B'cuse every scene filled with Fear&Suspense @AbinandhanR .Outstanding&Horrifying BGM @djsekhar. Scary beauty girl @GabbiWamiqa .Thank you for making this kind of film for us @PrithviOfficial 🥰

— vignesh sa (@vigneshvava33) February 7, 2019
Tweet #5
#9Movie is a film like no other. Its a theatrical experience like no other. If you love watching films in the big screen then this film is for you. Watch and embrace it for the pure visual spectacle that it is. I had so much fun watching the film. (1/3)

— Murali (@thefattitude) February 7, 2019
Tweet #6
#9Movie Wow moment for horror seekers!! Horror elements worked great . Happy to see these kinds of movies in Mollywood Basic theme tells what will you do in 9 days if you are in a place where no electricity, no internet, no more smartphone etc... @PrithviOfficial thankyou

— Vaisakh VB (@FridayCrowdOffl) February 7, 2019
The success of 9 will further cement Prithviraj Sukumaran as the superstar in Malayalam cinema who is willing to experiment with his roles and genres.