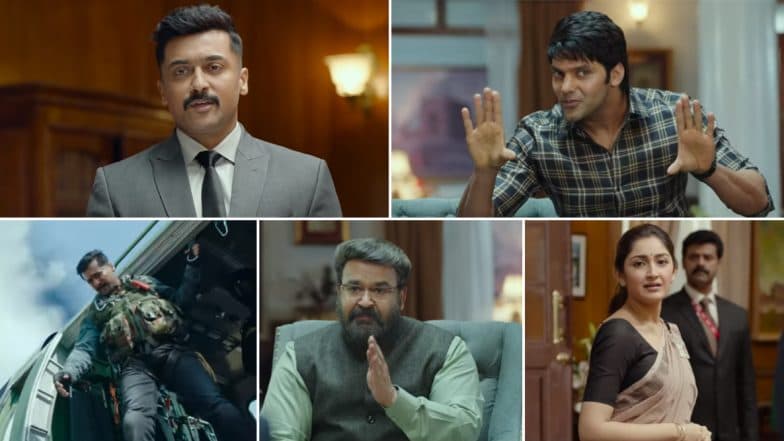 Saturday just got extra special for all Mohanlal and Suriya fans as the makers of Kaappaan decided to unveil its second trailer. While the first gave us an insight into what we can expect from this action entertainer, the recent one emphasizes more on the word 'action'. Suriya is ready to take you by storm with his new fiery avatar and Mohanlal's presence makes this affair extra special. The movie also stars Sayyeshaa and Arya in key roles.
The new trailer is all about action and some more action. While the earlier one was loaded with his romantic scenes with Sayyeshaa, this one's strictly for his die-hard fans who want to see him kick some a$$. The stunts, though less in number will have an impact on the big screen and we can already predict it huge box office success. Mohanlal gets a good number of scenes than the last trailer but his true admirers will be still disappointed.
Watch the new trailer below
Recently the Kaappaan makers were relieved to hear Madras High Court's verdict on dismissing the plagiarism charged hurled at them by writer John Charles. In his complaint, the writer had mentioned how the film's teaser looked similar to the story he had narrated to director KV Anand two years back. Now the film can hit the screens on September 20, 2019, without facing any hurdles.