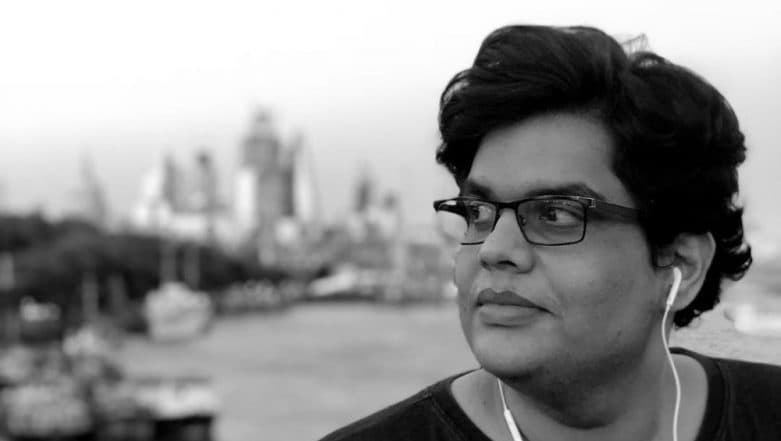 Comedian-writer Tanmay Bhat has revealed that he has been diagnosed with clinical depression. He was under attack after he continued to work with fellow comedian Utsav Chakraborty even after knowing that the latter sexually harassed a girl. The allegations came out in the open in October last year, the month which marked the rise of the #MeToo movement in India. This led to the end of All India Bakchod (AIB), a comedy collective that Tanmay co-founded with Gursimran Khamba, Rohan Joshi and Ashish Shakya.
Last month, in an official statement that was put out on AIB's social media handles, it was announced that Bhat will step down from the post of CEO and the company's YouTube channel, which became highly popular, thanks to some brilliant comic sketches that they made, is "dead for the foreseeable future". Now, in a series of videos on his Instagram account, Tanmay has revealed why he has been inactive ever since then. AIB Row: Tanmay Bhat No More CEO, Gursimran Khamba Exits The Organization Post #MeToo Controversy.
"After everything that happened in October, I'm mentally checked out. I feel almost paralysed and unable to participate socially, online or even offline. A big part of my self worth growing up as someone who looked like me became my work. For most of my adult I life I worked at a company that I was trying to build. Letting the office go, all the people who worked with us, having to say good bye to that took a toll on me mentally and physically. Which finally came to a headway around the end of last year," he said.
It is in this videos, Tanmay also reveals that he has been diagnosed with clinical depression and he is worried that his state of paralysis might be permanent. "A lot of you have been asking fair questions- why don't you move on, why don't you rebuild, but for some reason, I have just watched something that I have worked for last part of my adult life come crashing down. I have just been staring at the rubble going 'what now?' I don't think I've been strong enough to be able to pick myself. It's been a few months since the doctor told me to start medication. I honestly sometimes get super worried that this state of paralysis is permanent. I sometimes feel I might never get back to being who I was or operating to my potential." he further says.
A lot of his fellow comedians and friends like Shakya, Kaneez Surka, Rajeev Masand, Vishal Dadlani among others wrote positive messages for him in the comments section:
Kaneez, who has collaborated with AIB multiple times wrote this for Tanmay:
YouTuber and singer Bhuvan Bam had a lovely message too:
Singer and composer Vishal Dadlani advised Tanmay to take all the time he needs:
Ashish wrote that this is not permanent:
Film critic and journalist Rajeev Masand sent love and best wishes to Tanmay: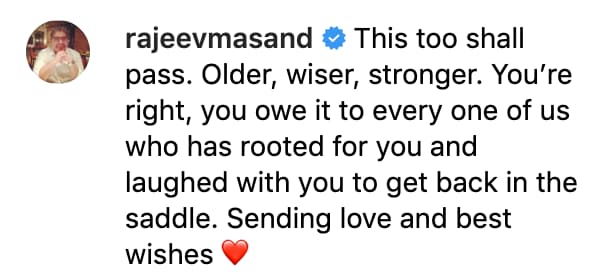 We hope that Tanmay comes out of this soon.