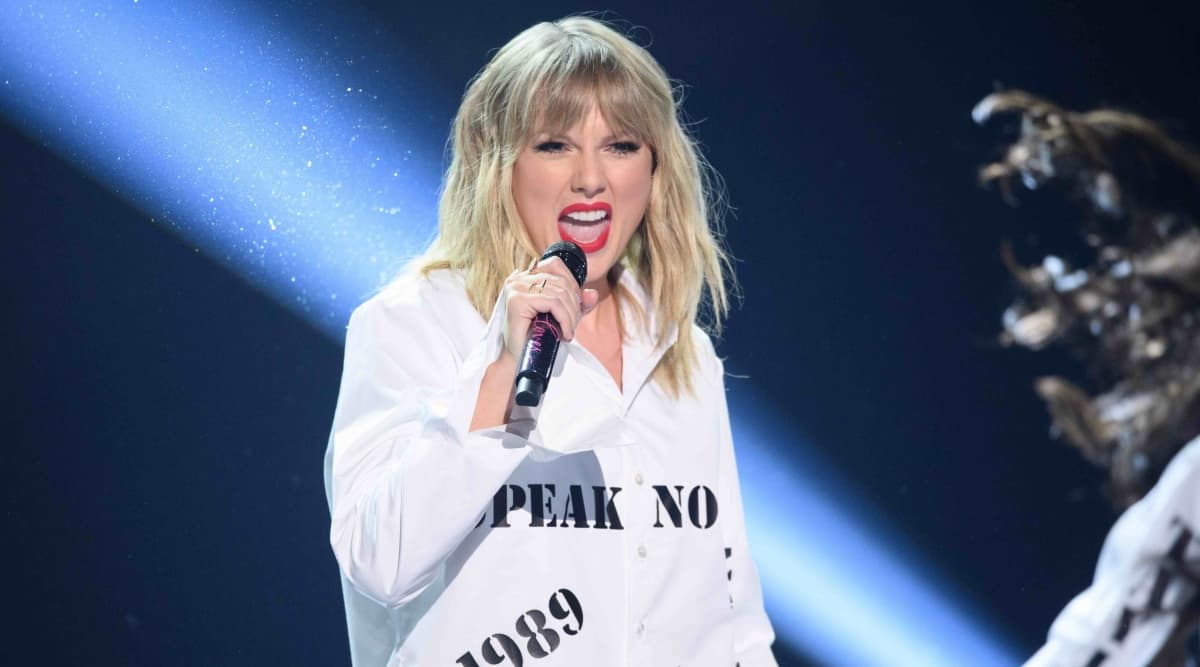 Taylor Swift recently made history after she broke Michael Jackson's record of holding the most number of Amerian Music Awards. The singer was awarded Artist of the Decade honour this year. The "Lover" singer started her career at the age of 14. Being destined for success, she became the youngest artist signed by the Sony/ATV Music publishing house and, at 15, she signed with the label Big Machine Records.  AMAs 2019 Complete Winners' List: Taylor Swift Breaks MJ's Record, Billie Eilish Wins Best New Artist.
One of the biggest early successes for her career was the 2008 album Fearless which consisted the hit songs "Love Story" and "You Belong With Me." With this album, Taylor bagged four Grammys and also became the youngest recipient of the Album Of the Year award. As the singer celebrates her birthday on December 13, we celebrate it with some of her best tracks.
1. Lover
The recently released song received a lot of love from the audineces, not just for its romantic lyrics but also and its beautiful music video. This love ballad is a part of everyone's 2019 playlist.
2. Wildest Dreams
This 2015 track is a classic Taylor Swift song. It has great lyrics, the music and an amazing music video too. We see Taylor on sets of a film, looking stunning in her red lipstick. The song is about her asking her love to remember her in her best element.
3. Shake It Off
Probably one of the best tracks there is to pump you up with energy wherever you are, "Shake It Off" has the quality to truly shake things up! This is the best anthem handling the 'hatters gonna hate" attitude.
4. Blank Space
This is another song that became extremely popular thanks to its video. Not only did Swift bring on board one of the hottest male models, Sean O'Pry but herself also looked gorgeous in flowy gowns. The song was a satire on the media perception of her relationships and she totally nailed it!  American Music Awards 2019 Winners' List: Billie Eilish, Taylor Swift, Shawn Mendes-Camila Cabello Win Big!
5. Delicate
While Delicate's video was considered to be copied off a commercial, we have no complaints given how amazingly Taylor pulls off those moves. The song too is a delight and was instantly loved by her fans.
The weekend is here and we bet these songs of Swift will only make it better. So crank up that Bluetooth speaker and 'shake it off' with your moves.