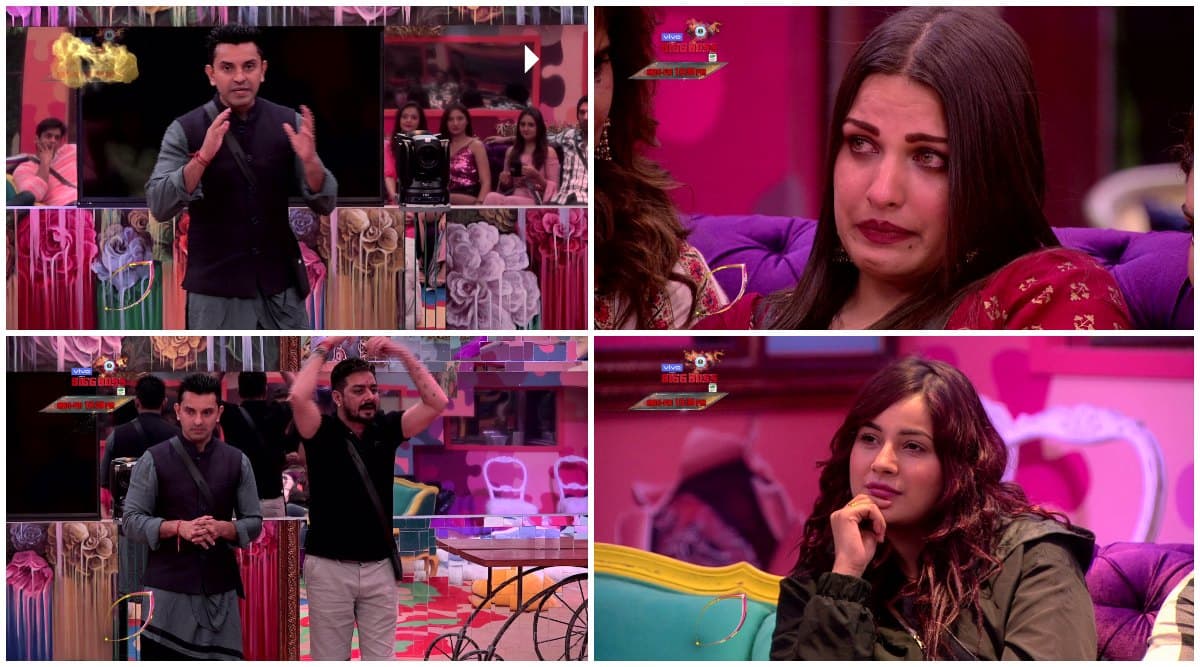 We have to give it to the wildcard entrants of Bigg Boss 13. They have definitely made the show a much more interesting watch than it was previously. The new wildcards (barring Khesari Lal Yadav) seem to have turned the game in their favour. And Tehseen Poonaalla's latest task in the Bigg Boss house gives the contestants a chance to take off their bhadaas on the other contestants with Tehseen asking them some teekhe sawal. And just like every other task, this one too gets dirty with Hindustani Bhau taking the chance he go, to lecture Shehnaaz Gill. Bigg Boss 13: Koena Mitra Slams Salman Khan For Pampering Shehnaaz Gill, Questions When Will The Real 'Him' Stand Up? (View Tweet)
Shehnaaz Gill and Hindustani Bhau's underlying tension will finally come to fore after Tehseen Poonawalla conductes his BB News Room task. He starts with Shehnaaz who is questioned on her changed equation with Sidharth Shukla, her issues with Himanshi Khurana and finally her rivalry with Hindustani Bhau.
Bhau does not take kindly to Shehnaaz's words and lashes out at her.
Watch The Video Below:
He started with how Shehnaaz was wrong with not trusting Sidharth Shukla and told her that when she was upset and crying over Himanshi's entry in the house, he (Bhau) saw how Sidharth took care of her like his little sister. He also went on to tell her that while Himanshi had refused to disuss her and Shehnaaz's controversy inside the house, it was she (Shehnaaz) who cried and wailed and told everyone in the house, which gets Himanshi in tears. Bigg Boss 13: Hindustani Bhau Says He Wipes His Face With An Underwear For Good Skin, Like Literally Dude?
He also tells Shehnaaz to be grateful to people who care and do things for her and not take such people for granted and goes on to call her 'ehsaan faramosh'. He also tells her not to take success to her head, for it is not a stable thing and gives it back to Shehnaaz for her pricey ways. Well, will this reality mirror have Shehnaaz re-analyse her behaviour in the house or will she remain the same?