Jasmin Bhasin's from Star Plus' Dil Toh Happy Hai Ji has created quite the buzz. Jasmin had revealed in an interview that she did not want to play a mother in the show post its 5-year leap. And stepping into her role will be actress Donal Bisht, who will be seen playing Khushi in the show. Donal who has been a part of shows like Kalash – Ek Vishvaas and Ek Deewaana Tha, was last seen in Roop… Mard Ka Naya Swaroop. We got Donal to open up in an exclusive chat with us about Khushi and much more….
Excerpts:
So you took up Dil Toh Happy Hai Ji, pretty soon after Roop ended. What was the rush? Never felt like taking a break?
There was no rush as such. I just completed my show and people get to know that you are free and they start calling you for look tests and meetings and stuff like that. I got many calls from production houses. But I did not find anything that I wanted to do and was taking my time. After that, I left for my hometown and returned after 15 days, when I got a call from Four Lions, I really liked the script and found it nice. The story is nice, the production house is also well-known, and I could not say no to it.
Have you watched the show prior to it being offered to you?
No, I did not watch Dil Toh Happy Hai Ji. I was already shooting for my show and never really got time to watch television only, forget daily soaps. But everyone knows about the show, I knew that this is the show. We all know who is doing what.
You are replacing Jasmin Bhasin on the show, who quit because she did not want to play a mother on screen. However, you will be seen in the very same role. No qualms about playing a mother at this stage in your career and at such a young age?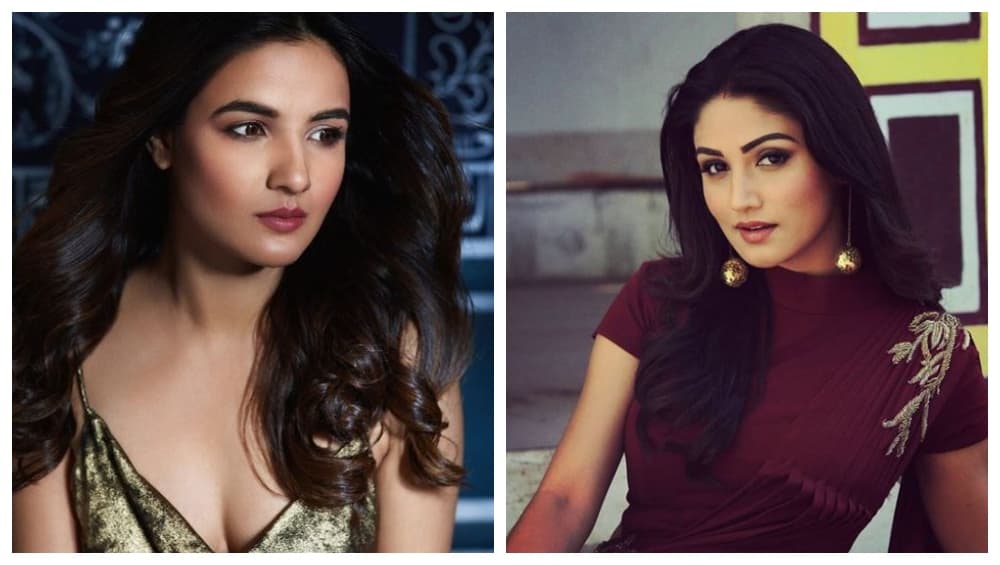 Yes, I replaced her and everyone is different. Maybe this wasn't something that she wanted but I did. Everybody wants different things. I came here to act, I love the profession, I love my job and want to be recognized as a good actor. It was a challenge for me and I really wanted to challenge myself after these two leads. I really wanted to go out of the box and do something different in a good way. That is why I found this role challenge me and it is a nice role. And I said yes to it.
As for having issues playing a mother- This child is not my child and he just gets connected to me because Khushi's nature is such. She attracts people because of her happy go lucky. And how Khushi and this child's relationship develops, is what the story is all about. So there was nothing about what my image would look like for portraying this character. I am confident about what I am doing, I want to be recognized as an actor and do different kinds of work. I did not give a second thought to the script. As far as I am not shown to have a baby bump it is all okay for me.
It's not a mother-son relationship but a relationship between a girl and a kid. This was the brief given to me. She is not married on the show, so the mother goes out of the question. As a performer, I wish to explore every possible character given to me. When the team briefed me, I was totally convinced with Happy's character."
You so far took up shows from their scratch. Roop was an exception but you were a part of the storyline when the show's track took a leap and grown-up characters were introduced. Why take up a role that another actress left mid-way?
I don't see this role as something that an actress left away. I see it as a character, as a role, as an artist, as an actor, I want to perform. When these people want me to play Happy, why not. I told you earlier that I like to challenge myself so I took it up.
We've seen Jasmin play Happy from scratch. How differently will we see you portray the role?
Frankly speaking, I have not seen the show but yes, when they finalized me to play this role, I did see some episodes, the older ones, and the recent ones. Everybody acts differently. I will never act like her or anybody if I were to replace anyone in the future. Every actor has their own characteristics which they add to their craft. When I was given the description of the role, I made up a mindset about how the character of Happy is, rather than seeing someone and copying her. I work according to what the character demands from me and what I can give the character and not just copy how someone else has performed.
Some Ansh Bagri-Jasmin Bhasin fandoms are unhappy with you stepping into Jasmin's shoes. Are you ready to face trolls/ hate if any come your way?
Ooh yaa yaa. All are welcome. No problem at all. I understand that people get attached to a character and a person and it becomes difficult to see somebody else step in suddenly. And such things happen in real life too, but you tend to move on after some time. All this happens in real life also. And the industry is also like that. But it's fine. Maybe people will be that way for some time and get used to it after giving it some time. I am not afraid of trolls or hate and it makes me want to work hard and be better. I'll try to do my level best to make them love me and my character.
Well, now that is some much-required optimism that every actor needs to take in with them. Nevertheless, we wish Jasmin good luck for her next project and Donal all the best for Dil Toh Happy Hai Ji.