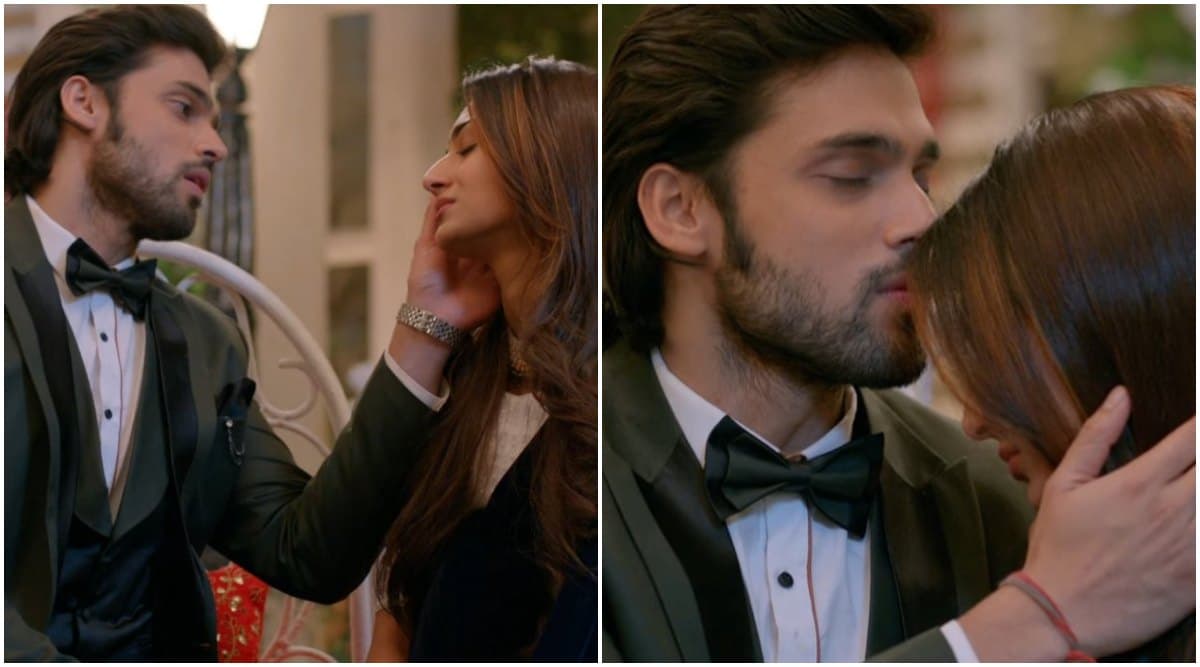 In yesterday's episode of Kasautii Zindagii Kay 2, Viraj puts Prerna in a tough spot while Sonalika spikes Anurag's drink. Prerna drinks the spiked drink and confesses her love for Anurag. In tonight's episode we see Viraj tells Anurag (Parth Samthaan) that he proposed to Prerna (Erica Fernandes) and is just waiting for her answer. Meanwhile, Shivani unties herself and frees herself. Shivani jumps out of the window and comes out of the room. Shivani overhears the goons saying that they will have to leave the Basu house and other goons will come to kidnap Prerna. Kasautii Zindagii Kay 2 January 16, 2020 Written Update Full Episode: An Intoxicated Prerna Confesses Her Feelings to Anurag, Ronit Tries To Escape.
Sonalika (Aamna Sharif) tells Mohini that Anurag has not taken his medicines and requests her to give it to him. Mohini comes to Anurag and tells him to have the medicine as it is good for him. Sonalika is happy seeing Anurag take his medicines as now he will remember only her and nothing from his past. Prerna, on the other hand, feels dizzy after drinking the spiked drink. Prerna tells Anurag to come with her as she wants to show him something. Prerna takes Anurag to the terrace and holds his hands and tells him that she wants him to meet someone and shows the moon to him and tells it is her father. Prerna tells him he used to love her the most. Prerna tells Anurag that he is very nice and she loves him. Anurag holds her hand and they both stare at each other with love.
Mohini tells Viraj that Prerna is a good girl and she knows how to respect elders. Viraj asks a house help if he has seen Prerna and he tells him that he saw her going up on the terrace. Shivani tries to call Prerna to inform her about the danger. Suddenly the goons come from behind and intoxicate her thinking her to be Prerna and take her to aside. They call Ronit and tell them that they have kidnapped the girl.
Prerna gets emotional and tells Anurag that she cannot live without him. Prerna tells him she wants to live with him. Viraj is on his way to the terrace. Prerna meanwhile tells Anurag that her unborn child and she both are nothing without him. Prerna asks Anurag if he also loves her? Prerna tells Anurag to hold her hand and hugs Anurag tightly. Kasautii Zindagii Kay 2 January 15, 2020 Written Update Full Episode: Insecure Viraj Confronts Anurag on Seeing him Massage Prerna, while Ronit gets Shivani at Gunpoint.
The goons tells Ronit that they have kidnapped Prerna and have kept her in the van. Ronit calls Sonalika and informs her about it. Sonalika tells Ronit that she has messaged him an address and tells him to take Prerna there and she will come and meet him.
Anurag tells Prerna to sit calmly and relax. Prerna tells Anurag to tell her that he also loves her. Anurag wants to confess his true feelings, but is in a dilemma as he is confused about his feelings. Prerna dozes off. Anurag thinks that Prerna is not in her senses now and whatever she was saying was for Viraj and not for him.
In the next episode, Sonalika gets enraged when she sees that Ronit's goon has kidnapped Shivani instead of Prerna.