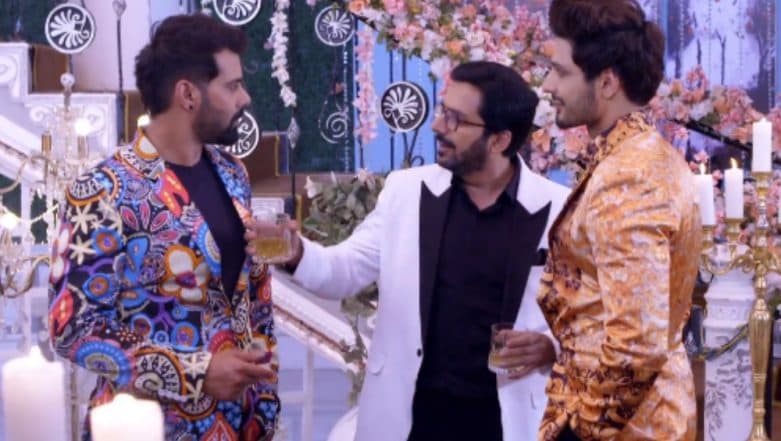 Today's episode of Kumkum Bhagya starts with Rhea is hurt by Abhi's (Shabir Ahluwalia) slap but she still refuses to accept the truth. Abhi then reveals that he has seen the CCTV footage and he knows what Rhea did. Rhea avoids the conversation and goes to her room. Aaliya follows Rhea up the stairs but Abhi stops her from meeting her. Rhea cries in her room while cursing Abhi and Prachi. Mira tries to calm Rhea down but she doesn't stop screaming about Abhi hating her and liking Prachi. Mira slaps Rhea too but then hugs her. Abhi blames himself for spoiling Rhea. He wishes Pragya (Sriti Jha) was there to make sure Rhea was raised correctly. Kumkum Bhagya May 29, 2019 Written Update Full Episode: Angry Abhi Slaps Rhea for Calling Prachi a Murderer
There, Mira tells Rhea how Abhi used to be on her side, from the time she was a baby. Rhea realizes that her father really loves her. Meanwhile, Daadi asks Abhi to go out and bring Pragya back into their lives. Abhi tells Daadi that he misses Pragya too but he doesn't know if he can live with her. Abhi says that every time he is with Pragya, he remembers Kiara's death. He remembers how Pragya went with money to the kidnappers when he told her not to do so. Abhi is later in his room when Rhea comes in to apologize. However, she keeps saying that it was Prachi's fault not hers so Abhi refuses to accept her apology.
Later Abhi and Pragya are both thinking about each other. Abhi wonders why Pragya didn't bother to check if he was alright or not. Pragya wonders if Abhi is alright after getting discharged from the hospital. They both wonder if they have been able to give their daughters the love they deserve. In the precap, Pragya asks Prachi not to fight with Rhea. Rhea tells Meera that she will not fight with Prachi and will be in her good books.