The Railway Men Review: In 1999, Kay Kay Menon marked his cinematic lead debut in Mahesh Mathai's underrated Bhopal Express. Here, he portrayed a desperate man attempting to halt a train, carrying his wife and child, from entering Bhopal during the 1984 Bhopal Gas Tragedy. Fast forward to 2023, Kay Kay Menon once again takes on the lead role in The Railway Men, where he endeavors to prevent a train from reaching his gas-affected city while safeguarding the remaining survivors at the railway station. However, he isn't the sole hero featured in The Railway Men. Before The Railway Men, Did You Know Kay Kay Menon Had Made His Big-Screen Lead Debut With a Film Based on Bhopal Gas Tragedy?
YRF's OTT series that's exclusively available on Netflix is directed by Shiv Rawail. The series presents a fictionalised account of the fateful night Bhopal endured on December 2, 1984, when Union Carbide plant's gas leak claimed thousands of lives. Beyond the fatalities, the aftermath profoundly impacted survivors and subsequent generations.
The narrative zeroes in on four pivotal figures involved in rescuing survivors, risking their lives, supported by other unsung heroes. Foremost is Ifthekaar (Kay Kay Menon), the efficient and compassionate station-master of Bhopal. He assumes command of the situation upon realising the escalating death toll around him. Then there's the young Imad (Babil Khan), a former Union Carbide employee turned loco-pilot, possessing invaluable knowledge of MIC gas. Balwant (Divyenndu Sharma), nicknamed 'Express Bandit,' inadvertently trapped at Bhopal station, adds another layer to the unfolding drama when he impersonates an RPF constable.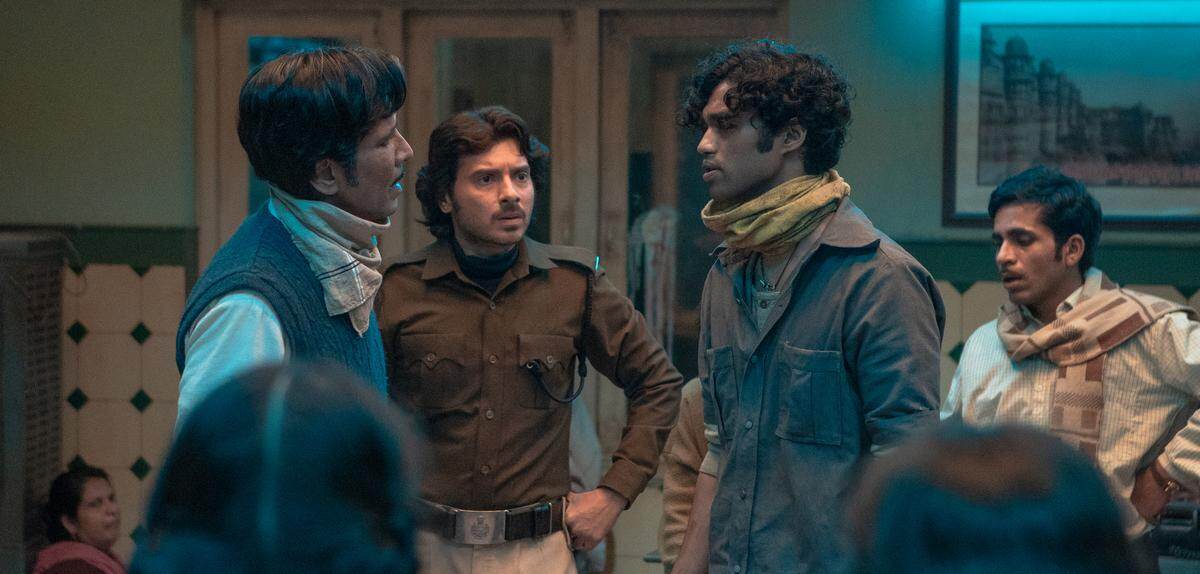 R Madhavan's character, Rati Pandey, the GM of the West-Central Railway zone, enters later, spearheading the rescue and relief mission against superiors' orders. While these four form the core of The Railway Men, other characters, like Juhi Chawla's Rajeshwari, a high-ranking railway officer with a history intertwined with Rati, play crucial roles. The impending arrival of a train from Gorakhpur adds urgency to the need to prevent further losses in Bhopal.
Watch the Trailer of The Railway Men:
The Railway Men excels when centered on Bhopal station, particularly Ifthekaar and Imad's stories. Following a solid first episode establishing the tragedy, with commendable support from Dibyendu Bhattacharya as the ill-fated plant supervisor, the second episode captivates. Ifthekaar taking charge, Balwant's reluctant involvement, and Imad's selfless assistance create compelling sequences, steeped in tension as survivors grapple with desperation. While R Madhavan's introduction may feel gimmicky, once engaged in Bhopal's unfolding crisis, his character becomes intriguing.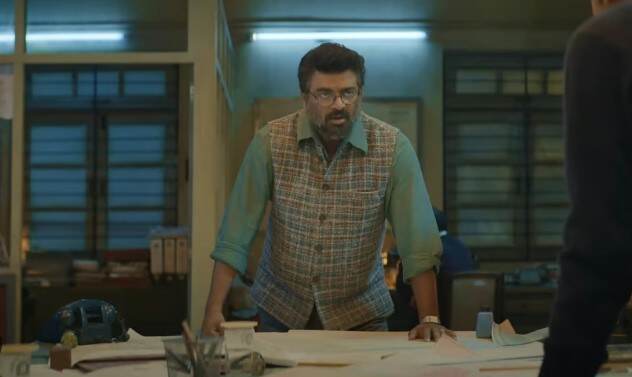 Throughout the show, influences from disaster-themed movies and shows like The Towering Inferno, The Burning Train, and Chernobyl are evident. However, The Railway Men struggles to strike a balance between sticking close to reality and using a fictional template for dramatic effect, particularly when it comes to managing multiple subplots that divert from the main narrative and the series' best characters - Ifthekaar and Imad. While the gas leak and imminent train disaster provide ample substance, the inclusion of post-Indira Gandhi assassination's anti-Sikh violence, through a subplot involving Mandira Bedi and Raghubir Yadav's characters, feels forced to add needless tension, detracting from the core plotlines.
Similarly, The Railway Men's handling of the plant's white villain is pretty one-dimensional. If you anticipate an exploration of government machinery failures pre and post-disaster, this show isn't the one to check out. Critiquing the political machinery's questionable stance is a territory The Railway Men consciously avoids.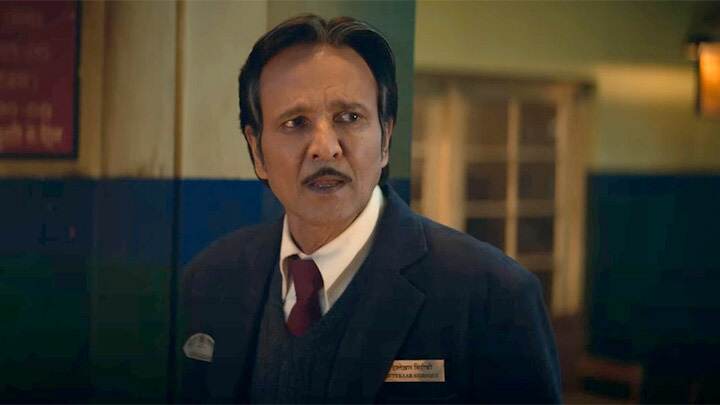 The series grapples with the multiple arcs it introduces, thus resorting to clichés for dramatic effect. Each character, both main and secondary, is burdened with a backstory that either redeems or reaffirms them as they pass through the night, which often coming across as formulaic. Imad's backstory still stands out due to its closer connection to the disaster, while other character developments, such as Ifthekaar's survivor's guilt, Rati's unconvincing personal evolution, and an unnecessary track about a female swimmer having loser guilt, feel forced.
The fundamental issue lies in The Railway Men deviating from being a more intricate and intimate story. Opting for an all-encompassing approach, it grapples with inconsistency in writing and pacing. Managing multiple arcs is challenging but feasible with adept writing and editing, as evidenced by Netflix's Kaala Paani. Ideally, The Railway Men should have concentrated on Ifthekaar and Imad's storylines, as these were the most compelling and tragic. The series truly comes alive when these two unexpected heroes take center stage for their city and also make bring some high emotional stakes in the over-stretched final episode. Kaala Paani Review: Mona Singh and Ashutosh Gowariker's Netflix Series is a Well-Made, Brilliantly-Performed Show About Humanity Being Tested in Face of Calamity.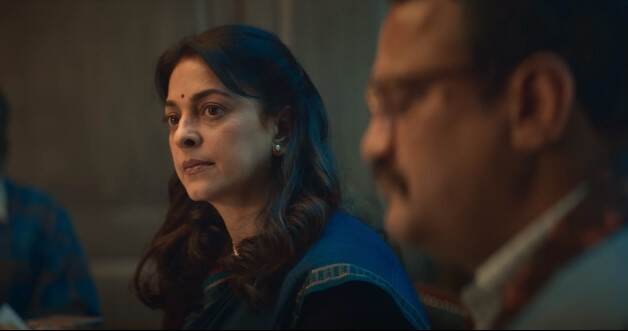 Not that the show doesn't shine when it goes away from them. A particularly standout scene is a flashforward sequence when journalist Kumawat (Sunny Hinduja, based on real-life whistle-blower Rajkumar Keswani) meets a survivor he rescued that night as she was about to deliver, and we get to see what becomes of her child. Another scene that left a deep impression in my mind is an overhead shot of Hindus and Muslims burying their dead compatriots in the same ground, reminding how tragedies like these work as strange unifiers. Yet, this scene is part of an overstretched epilogue when the show had an opportunity to close itself on a very strong and emotional note a couple of scenes back.
The performances, however, remain consistent throughout, though they belong to two actors who tower over the rest. Of course, one is the inimitable Kay Kay Menon, who brings enough pathos and intrepidity to make us root for him right from scene one. Then there is Babil Khan, who finally gets the space to shine through and through. I am not saying that the young actor was disappointing in his previous appearances. But in Qala, he was limited by screen time that wasn't exactly focused on him, while he kept getting upstaged by his co-star Amrith Jayan in the delightful Friday Night Plan. Here, despite working with far more experienced co-stars, Babil Khan truly managed to stand out, helped by a role that turns Imad into a laudable underdog.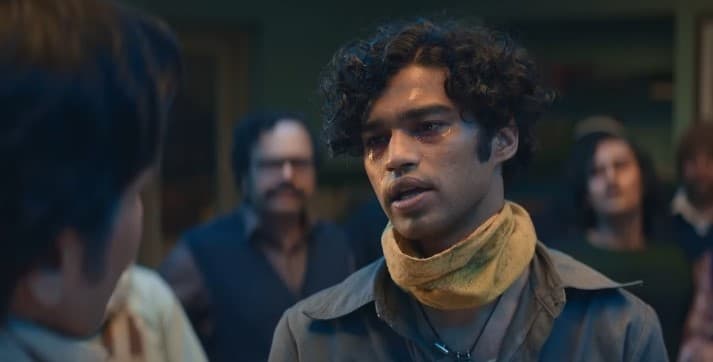 R Madhavan reminded me of Jackie Shroff in Border - kept on the sidelines a little too long before swooping in to save the day. The actor is dependable as always. Divyenndu's character feels like it belongs to another movie, even though his performance is fine. Juhi Chawla gets stuck in the show's most ordinary parts - where bureaucracy gets involved. It also helps little when the show gives her pretty flimsy personal stakes to the main story. The rest of the cast do well in their parts.
Final Thoughts
The Railway Men could have resonated more profoundly as a cinematic recreation of a real-life tragedy had it taken a more focused and nuanced approach. It is gripping when delving into the harrowing account of Bhopal railway station's night during the gas leak, particularly in the compelling narratives of Kay Kay Menon and Babil Khan. However, the series also comes across as uneven when it stumbles in handling numerous subplots and introducing filmy elements that inject unwarranted tension into a screenplay that didn't require it. The Railway Men is streaming on Netflix.
(The above story first appeared on LatestLY on Nov 18, 2023 10:50 PM IST. For more news and updates on politics, world, sports, entertainment and lifestyle, log on to our website latestly.com).