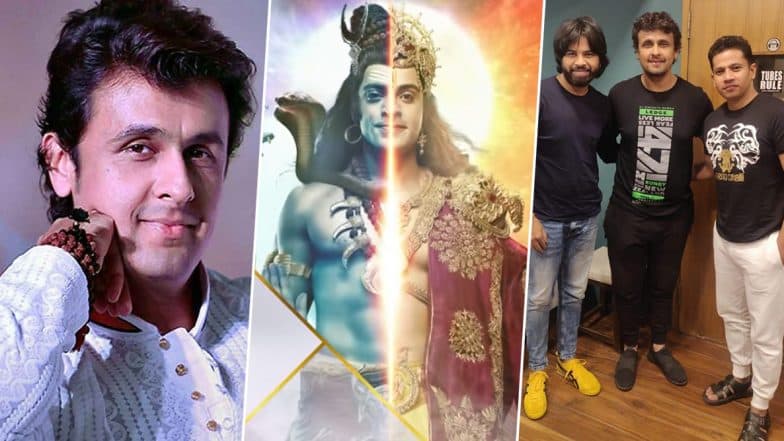 Vikkas Manaktala and Savi Thakur's Namah is all set to narrate to the audience a never heard tale of friendship of two unique entities and divinities, the two gods from Hindu mythology - Shiva and Vishnu. This is the first time ever in the history of television where a show will narrate the tale of friendship between the two Gods and thereby maintain nature's balance. And apart from promos that have gained everyone's attention with their superb quality VFX. Vikkas Manaktala and Savi Thakur Starrer Namah Makers Spend Rs 30 Lakh On The VFX Per Episode!
The Star Plus show is not only in the news for its grand scale but also for being the first show on Indian Television for creating a special track in an 8D sound experience. The show has 8D renditions of a beautiful track dedicated to Shiva and Vishnu. Known to give mythology a refreshing angle, the channel has associated with legendary singer Sonu Nigam to lend his voice for the track. The song has been crafted beautifully with soulful lyrics and has been composed by Puneet Dixit who has created multiple songs for various television shows. This is also the first time, Sonu Nigam has recorded a 8D audio track.
8D audio is essentially an effect applied to a stereo track where songs have been edited with special reverb and mixing to make it seem like the audio is moving in a circle around you. This experience can only be achieved by wearing headphones and creates the illusion of 360-degree space. The makers have chosen this special audio technology to heighten the delight factor amongst audiences all over as they delve into the unseen story cape of the two Hindu deities.