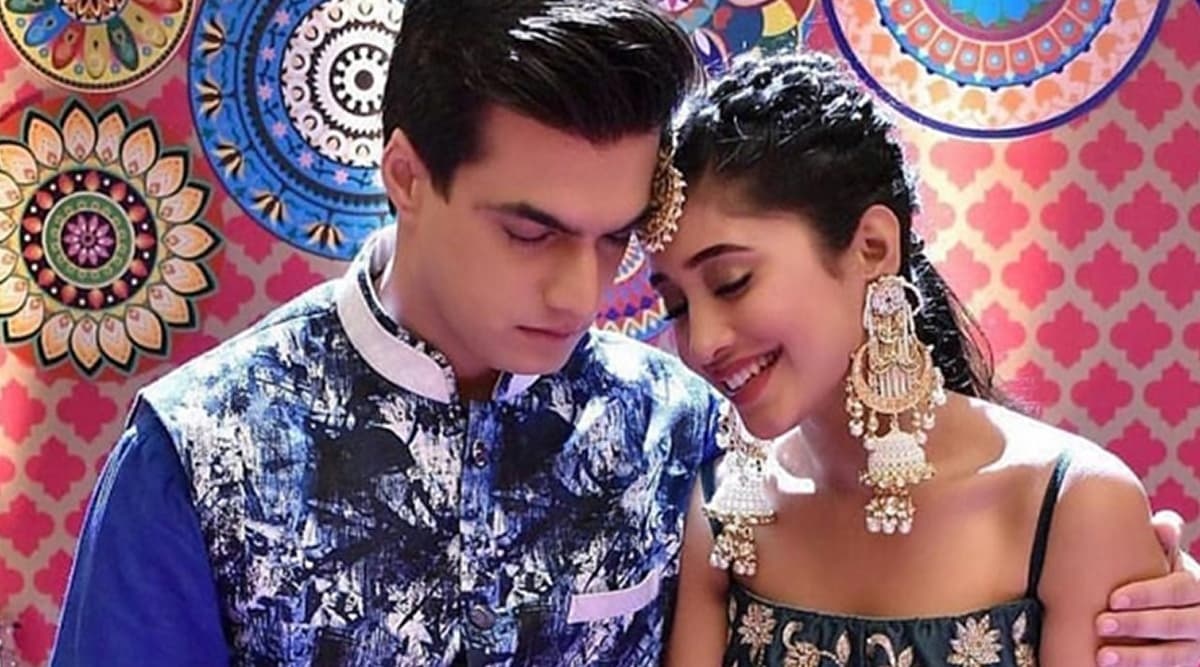 In yesterday's episode of Yeh Rishta Kya Kehlata Hai, we saw Naira and Kartik's marriage gets postponed because of Vedika. The show takes a leap of a few months and we see that the Goenkas and Singhanias are excited as they prepare for Kartik and Naira's engagement. In tonight's episode, Kartik (Mohsin Khan) tells that they should get ready as the engagement function will start soon. Suhasini is disturbed as the wedding and the divorce hearing of Vedika and Kartik is on the same date. Swarna tells her to have faith in God and assures that everything will be fine. Yeh Rishta Kya Kehlata Hai December 11, 2019 Written Update Full Episode: Kartik and Naira's Engagement Gets Delayed Because of Vedika.
Vansh and Gayu come home to attend Kartik and Naira's engagement ceremony. Gayu tells Samar that now Vansh's grandfather is in good health and so they could come. Samar and Gayu argue with each other as he wants to have his own child, but Gayu is not ready for it. Gayu thinks if they have another baby Samar will ignore Vansh. Samar tells her she should think positive and that Vansh will be happy to have another brother. Gayu agrees with him and is ready to plan for another child.
Naira (Shivangi Joshi) and Kartik come to the center stage at the engagement function. Kairav is very happy to see Kartik and Naira happy. Suhasini tells that they should start the function. Suhasini asks Kairav to get the rings as they have to start the program. Naira and Kartik tell what will the family say when they see the rings selected by Kairav. Suhasini opens the box and is surprised on seeing the ring. Kartik and Naira are shocked to see that everyone loved the rings. Kartik asks Kairav that they are not the same rings which they had seen earlier. They ask Kairav how the rings have changed. Kairav tells those rings were for his school friend.
Kartik and Naira thank Kairav for selecting the rings. Akhilesh tells everyone that he wants to tell something. Akhilesh proposes Surekha in front of everyone and thanks to her for being a part of his life. The family is happy for them. Everyone dance and enjoy the function. Kartik and Naira exchange rings. (Rishtu mein hai pyaar hai pyaar dilu khi dhadkhan track plays in the background)
In the police station, Akshat gets bailed and comes out. Kartik is tensed after he receives a call. Naira asks if everything is okay on seeing his reaction. Kartik grabs Naira and hugs her and says he tricked her so that they can spend time together. Kartik asks for a kiss from Naira. They get romantic with each other ( yaha waha hai tu mujmey rawa hai tu track plays in the background). Akshat on the other side recollects all that happened at the Goenka house. In the precap, Pallavi informs Kartik that Akshat is out from jail. Pallavi reveals how Akshat threatened Vedika.