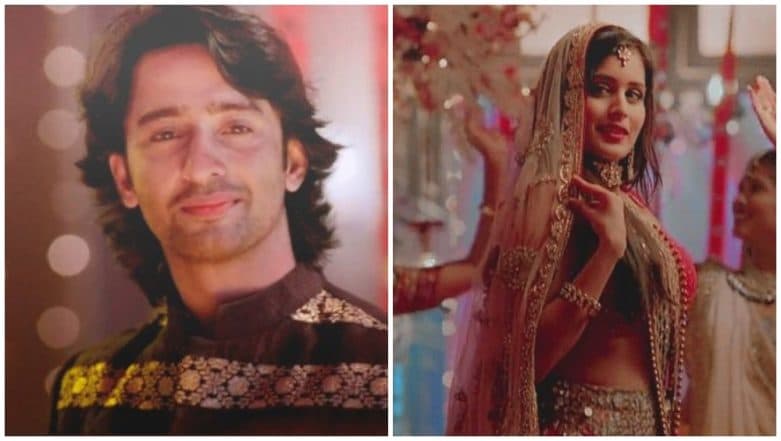 In yesterday's episode of Yeh Rishtey Hain Pyaar Ke we saw Meenakshi puts forth an ultimatum before Mishti while Varsha is tensed by Yashpal's request. Later, Mishti's confession shocks both families. Tonight's episode starts with Mishti (Rhea Sharma) daydreaming that if she tells about her feeling to Abir (Shaheer Sheikh) then he will accept it but Meenakshi will create a scene and break Kuhu and Kunal's alliance. Abir calls out Mishti's name and ask what was she thinking and is she having some problem, Just then Meenakshi comes and thanks Mishti as because of her Kunal and Kuhu are getting together and tells that she knows that she will never let them get unhappy. Yeh Rishtey Hain Pyaar Ke August 1, 2019 Written Update Full Episode: Mishti Confesses Her Love for Abir Despite Meenakshi's Threat.
On the other side, Nidhi comes and tells Varsha that Jasmit has given Kuhu's Patrika to her and they will see and decide on the date. Later Varsha shouts at Jasmit as why she had to give the Kundali to Nidhi and what will happen when they come to know that Varsha is not Kuhu's real mother, Kuhu also comes and chides at Jasmit as what has she done. They all get tensed as if Meenakshi comes to know about these then she might break the alliance. Kuhu tells Varsha to tell a lie to Vishambar that she had already told to Kunal that Varsha is not her real mother so that he will not talk with Meenakshi about this and promises that she will tell the truth to Kunal the next day and he will make his family understand and not break the alliance.
Yashpal asks Abir what is going between him and Mishti. Abir tells that she had come to tell him something but changed the topic. Yashpal says that girls are a little shy and maybe she wanted to tell about her feeling but will take time to express. Abir thinks he will wait for Mishti to tell him about her feelings.
Meanwhile, Varsha comes with Kuhu and Jasmit and tells Vishambar that Kuhu has already told Kunal about the truth that Varsha is not her real mother, Rajshree asks Kuhu why she did not tell them about this earlier. Kuhu tells Kunal knows about the truth and that he will talk with his family about this. Vishambar says then they don't have to worry and start preparing for the wedding.
When Abir goes to Parul's room, he sees that she is dreaming about Kunal holding his childhood photo. Next day morning, Meenakshi assures Kunal that this alliance will not happen and he should not worry. Nidhi asks Meenakshi should she open the Patrika of Kuhu and read and find out if everything is fine, Meenakshi tells her to do what she wants.
Meanwhile, in the Maheswari's Mishti and Kuhu get emotional as why life is playing with their feelings. Kuhu requests Mishti not to tell about her feeling to Abir as if she says then Meenakshi will not accept her alliance. Mishti assures that she will never come between Kuhu and Kunal's life. Mishti promises Kuhu that she will make sure that their marriage will happen. In the precap, Meenakshi tells Mishti that Varsha is not the real mother of Kuhu and orders her that she will tell everyone about this.