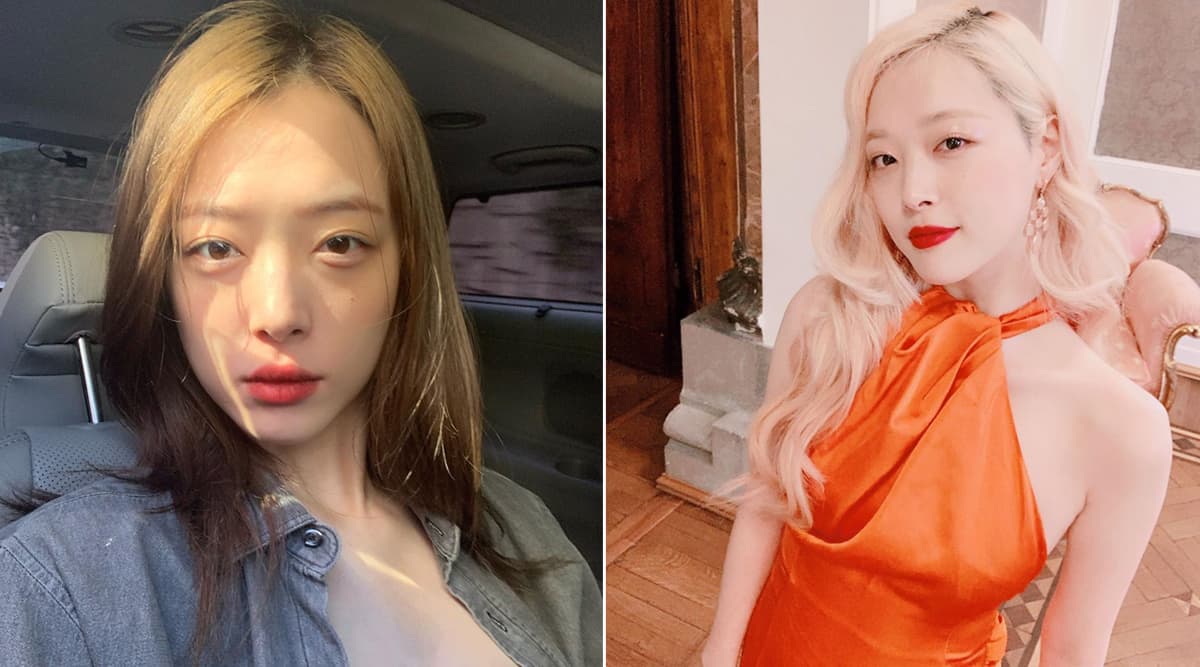 The K-Pop fans are mourning the loss of the talented singer, Sulli. The artist passed away at the age of 25. She was found dead by her manager at her home in Seoul. Police are still investigating the cause of her death. Suicide has not been ruled out as a probable cause, as per reports. Sulli's name has become a worldwide trend on Twitter, since the news about her death broke. The shocked fans are finding it tough to believe that a cheery girl like Sulli might have ended her life. But if you look back at recent interviews, Sulli did say that the cheery persona is for the cameras, her real self is a darker person. K-Pop Singer Sulli Dies Aged 25 After Retiring From Stardom Following Abuse.
Sulli was known to be fearless and outspoken. She knew how to stand up for herself against bullying. She also never shied away from owning who she is. In case you want to know more about the star, here you go.
-Sulli's real name was Choi Jin-ri. She has over 5 million followers on Instagram
-Sulli shot to fame as a child actress playing the role of Princess Seonhwa of Silla in the 2005 period series Ballad Of Seodong.
-Sulli stood up for herself after suffering a wardrobe malfunction on an Instagram live. In October, in the middle of a hair and make-up session. She was wearing a loose robe, and accidentally exposed her bosom. When netizen questioned her choice to go braless during the live session, she said, "I don't get what's wrong. This is my personal freedom."
-Sulli was dating hip-hop artist Choiza from 2014 until their break-up in 2017. They were pretty open about their relationship and posted pictures of each other.
-Apart from being a successful singer, Sulli was also a stellar actress.  She starred in To the Beautiful You (2012). She also featured in a supporting role in South Korean drama Hotel Del Luna. She was recently roped in for the film Persona 2, which was due to release next year, ending Sulli's four-year break from acting.