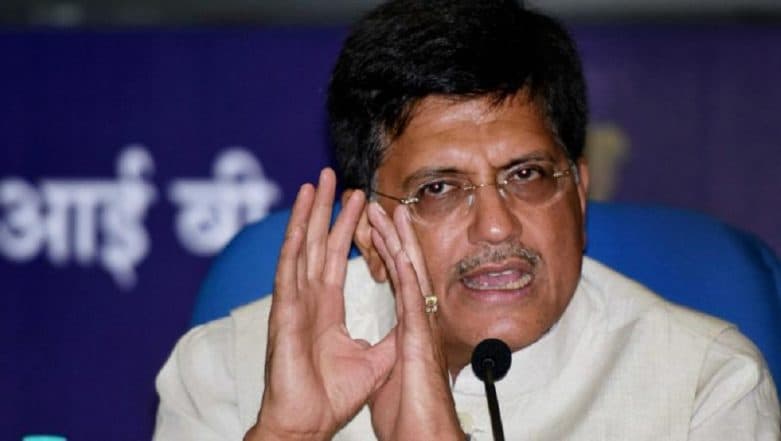 Mumbai, November 28: Railway Minister Piyush Goyal has directed all Mumbai locals-Central and Western Railway to be turned into 15-coach trains. Goyal has given two weeks time to the top railway officials to come up with a plan. According to the Mumbai Mirror report, such a move is believed to increase Mumbai local train's capacity by 25 percent. Mumbai Local New Time Table 2018: Details of New Trains And Western Railway Schedule That Will Come Into Effect From November 1.
The report mentions that the capacity of the train is usually 3,000, but it carries more than 5,500 during rush hours in a 12-coach train on the Western line. On the other hand, a 15-coach train, which has a capacity of 4,200 people, carries 7,000 commuters during the rush hours.
At the moment, the Western Railway has 105 rakes, of which just five are 15-compartment trains. Central Railways, on the other hand, has just one 15-compartment train. Goyal wishes to first start the plan in the fast corridor line, and will then extend it to the slow lines.