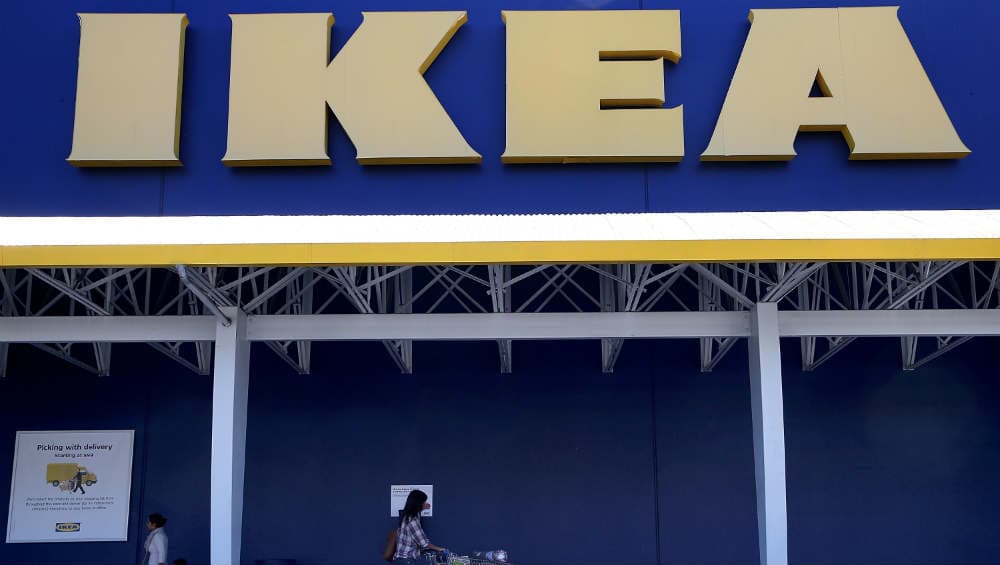 Mumbai, December 2: IKEA, the Swedish furniture giant has crossed Rs 400 crore sales revenue in its first year of operation in the country. According to an Economic Times report, IKEA has sold goods worth Rs 2 crore daily on average and its revenue has hit a record for any brand in the country and that too just from one store.
Giving a perspective on how IKEA is doing compared to its rivals, the furniture giant's revenue numbers are at par with Urban Ladder, and nearly twice that of PepperFry, which started operations almost eight years ago. IKEA Identifies Mumbai as One of Its Top 30 Cities Globally, to Make Big Investments in Financial Capital.
IKEA is approaching the Indian market in a very planned manner, after opening its first store in Hyderabad last year, it opened an online store specifically to cater people in Mumbai this year. The physical store in the financial capital will be ready in a few months' time.
According to a report published a few days back, IKEA has identified Mumbai as one of its top 30 cities globally. The other countries are New York, London and Paris and Mumbai is about to receive the largest single-city investment from the furniture giant in the country. As per reports, the 400,000 sq. ft store will be based in Navi Mumbai on the Thane-Belapur Road for which IKEA has purchased around 23 acres of land.