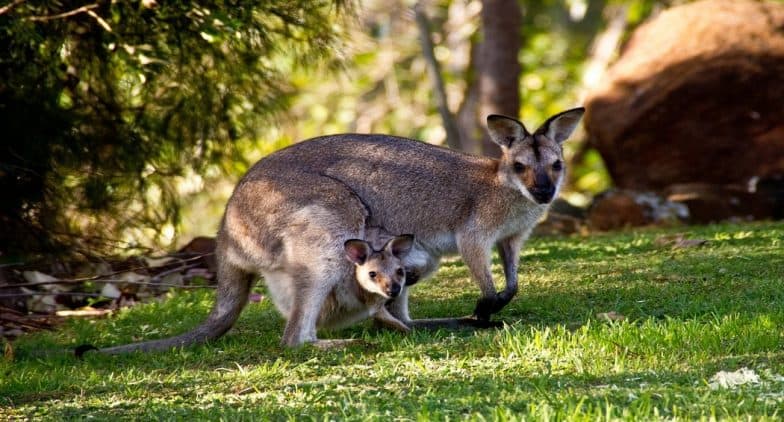 Mumbai, September 15: Brihanmumbai Municipal Corporation (BMC) plans to increase the exotic animals count in Mumbai Zoo. After Humboldt penguins, Byculla zoo plans to bring kangaroos, giraffes, a South American Jaguar and many more, according to the civic administration's hopeful proposal for expanding Byculla zoo. The plan was finalised recently and will be sent to Central Zoo Authority of India for Approval.
"The master layout for the area is being prepared and will be sent to the CZA and Union Environment Ministry for approval. Today, we took possession of the plot as the first step," said a zoo official. Country's First-born Penguin Chick Dies at Mumbai Zoo
The BMC on Friday took possession of 27,000 sqm plot for the Byculla zoo's expansion project. Six zones will be created according to the habitats of the animals. It will consist of African Savannah enclosure for zebras, cheetahs, giraffes, ostriches and lemurs. Chimpanzee, rhesus, tapir and bonnet will be in the Southeast Asian zone. The Australian zone will consist of emu, kangaroo, wallaby and black swan. Baby Humboldt Penguin Born On August 15 Dies At Byculla Zoo in Mumbai
Environmentalist D Stalin said, "BMC should adopt a wildlife conservation approach to bringing these animals, instead of displaying them to earn money. They should first create forest-like conditions at the zoo and provide good conditions. Otherwise, these animals will suffer like the existing ones, including the penguins. BMC does not have the expertise to manage a zoo, it should learn about conservation of exotic animals from other countries."
Many animal activists have proposed that BMC should not house exotic animals as they are sensitive to weather change. Previously the first-ever Humboldt penguin chick born in India died within a week of its birth. The reason for his death was "yolk sac retention" and liver dysfunction.