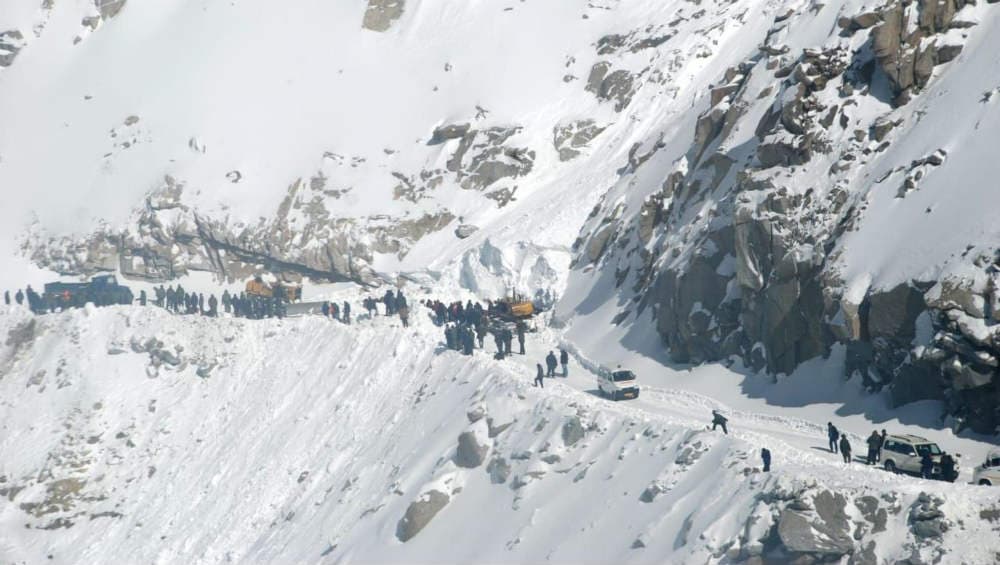 Srinagar, November 18: A major avalanche struck the northern region of Siachen Glacier, where Indian Army personnel were posted on border duty. At least eight soldiers were hit by the avalanche, leaving all of them stranded under thick snow. A team of rescuers were dispatched for the site to rescue the military personnel trapped under snow. Himachal Pradesh Avalanche: Bodies of Two Missing Indian Army Jawans Recovered.
Reports have confirmed that the avalanche had struck at 3:30 pm in the afternoon. The rescue and recovery operations were initiated in the next couple of hours. By the time this report was published, the rescue team had not succeeded in retrieving any of the trapped soldiers from the snow.
According to news agency ANI, a total of eight military personnel, who were part of the patrolling party in the northern glacier, were hit by the avalanche. All of them are said to be trapped under the snow.
Update on Avalanche in Siachen Glacier
Army Sources: The avalanche had hit the Army positions in the northern glacier at around 3.30 pm today. #Siachen https://t.co/W1K4mQkPw7

— ANI (@ANI) November 18, 2019
The worst avalanche in recent years was reported on February 3, 2016. The tragic fury of nature led to the death of nine out of ten Indian soldiers trapped. One among them, identified as 32-year-old Lance Naik Hanumanthappa Koppad, survived despite being buried under snow for six days.
Soldiers of both the Indian and Pakistani forces are stationed at Siachen, where the living conditions are stated to be the most inhumane across the subcontinent. The temperature in the region dips below -50 degree celsius during the Winter season. Pakistan Prime Minister Imran Khan, before coming to power, had called for the demilitarisation of Siachen to prevent the loss of lives.