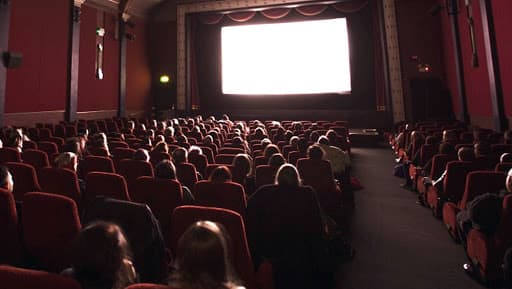 Bengaluru, May 11: The Bengaluru Police on Wednesday arrested a 29-year-old man for not standing up when the National Anthem, that was being played at a cinema hall in the city. The incident took place before the Hollywood movie was about to start and the national anthem was played in the cinema theatre.
Briefing more about the incident, police said, as reported by Indian Express, that incident took place in Garuda Mall, Magrath Road, in Central Business District (CBD) of the city, where Jithin had gone to watch Avengers: Endgame. He had come to the city from Australia a week back and is a sound engineer by profession. Playing National Anthem in Cinemas Not Test of Patriotism: Pawan Kalyan. 
Adding more, inspector of Ashoknagar police station Shashidar said that Jithin did not rise when the national anthem was played and this led to the initiation of a heated argument between Suman Kumar. Later Kumar registered a complaint and based on it police arrested Jithin.
Shashidar said, as the daily quotes, "Based on the complaint from a person named Suman Kumar, we arrested Jithin under Section 2 of the Prevention of Insult to National Honour Act. He was released on station bail the same day."
After being released, Jithin said, "I didn't stand up for the anthem. The thugs took offence to that which lead to one of them assaulting me physically. I naturally reacted and more people started to gang up on me. INOX pulled me out while they left the thugs in the theatre. I am not out on bail, all charges and complaints were dropped. I wasn't allowed to file charges as the police detained me unlawfully and didn't give me an opportunity to do so. I am disappointed that no media outlet reached out to me not even once before publishing and branding me as an anti-national who was arrested and let out on bail."
It is to be known that as per the Supreme Court's 2016's order, National Anthem at cinemas needs to be compulsorily played before every show. However, in January 2018 the apex court modified the order, accepting the Union government's suggestion to the effect. Still, cinema theatres across the country continue to play the national anthem before shows.