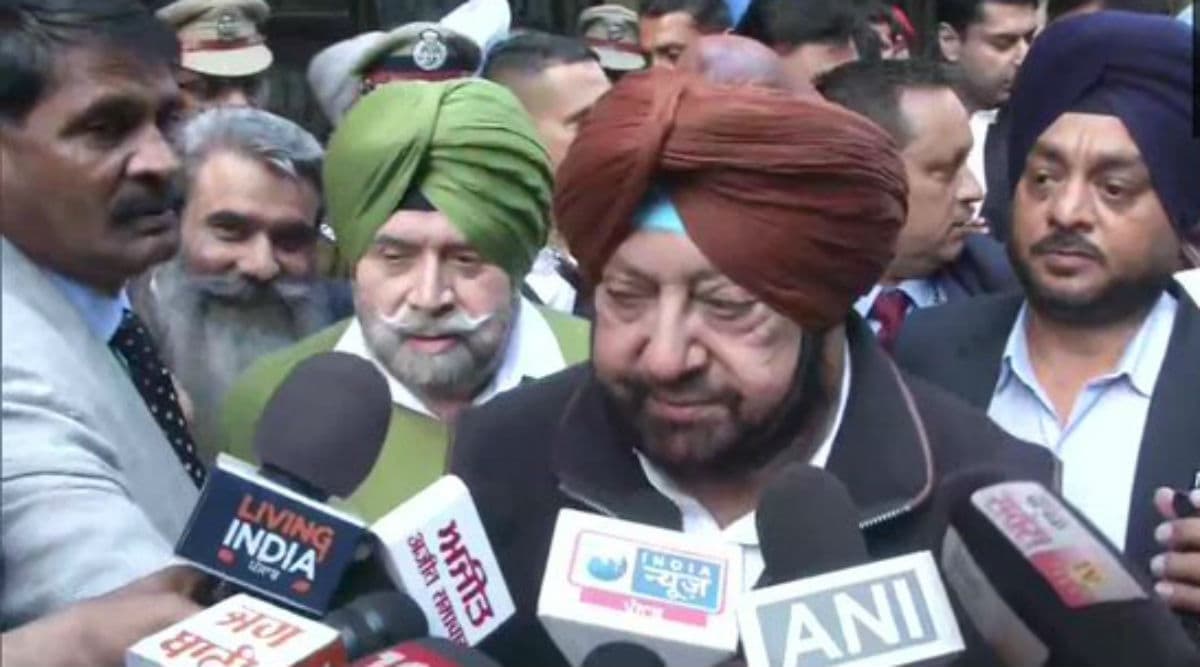 Chandigarh, January 17: The Punjab government-led by Captain Amarinder Singh on Friday passed a resolution in the Assembly against the Citizenship Amendment Act (CAA). Punjab now became the first state ruled by the Congress and second after Kerala to pass a resolution against the contentious Act. The resolution was moved by state minister Brahm Mohindra on the second day of the two-day special session of the Assembly urging the Centre to repeal the Act. Kerala Government Becomes First State to Move Supreme Court Against Citizenship Amendment Act.
Mohindra while reading out the resolution said, "The CAA enacted by Parliament has caused countrywide anguish and social unrest with widespread protests all over the country. " He further added, "The state of Punjab also witnessed protests against this legislation, which were peaceful and involved all segments of our society."
The Punjab CM had recently said his government would not allow the implementation of the "brazenly divisive CAA". In the cabinet meeting held on Tuesday, the Punjab government had expressed concern over the implications of the "blatantly unconstitutional and divisive CAA, NRC and NPR."
"The ministers were of the view that the matter was bound to be raised during the two-day session of the assembly on January 16-17 and it was unanimously decided that the government should accept the will of the House," an official statement had said. CJI SA Bobde on Anti-CAA Protests: 'India is Going Through a Difficult Phase, So Refrain from Further Aggravating the Situation'.
On Tuesday, Kerala became the first state to move to Supreme Court against the CAA. The state government filed the case under Article 131 of the Constitution. Pinarayi Vijayan-led state government in the plea, sought direction from the apex court to declare the CAA unconstitutional. Last month, the Kerala government also passed a resolution demanding the scrapping of the controversial CAA. The resolution was taken up during the one-day special session. Pen is Mightier Than Sword: CAA Protests Bring Out the Poets in India, From Kaagaz Nahi Dikhaaenge to Tum Kaun Ho, Netizens Share Poetry Penned Down by Them.
The CAA, which was passed in December last year in Parliament, came into effect from January 10. Widespread protests across the country erupted after the passage of the Citizenship Amendment Bill. The Act grants Indian citizenship to non-Muslims, including Hindu, Sikh, Jain, Buddhist, Christian and Parsi migrants, who fled religious persecutions from the neighbouring Islamic countries.