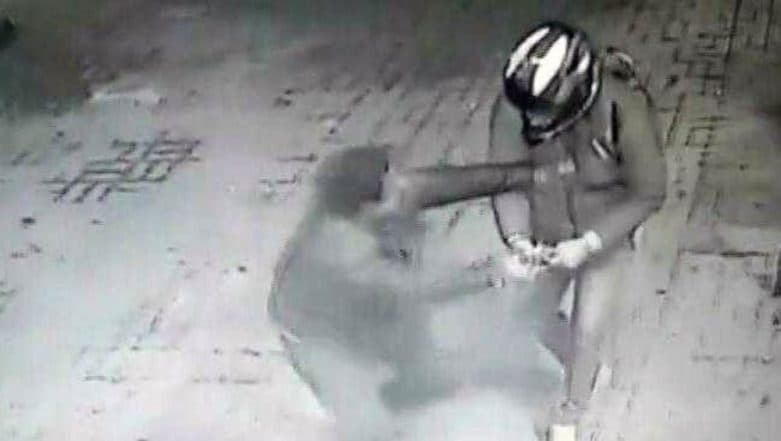 Delhi, December 31: In the act of bravery, a student – Karan Chowdhary – of Delhi foiled an attempt to loot him after he was attacked by a man in gunpoint near a petrol pump in Shahdara on Sunday. Though the attacker tried to threaten Karan with a gun, he didn't get terrified and faced him with bare hands.
Praised for his bravery, Karan stated that he left for his institute on Sunday at 6 am and stopped his bike at a petrol pump in Shahdara area of the national capital. Moving just a few steps, he was attacked by a man who wanted his motorbike's keys at gunpoint, reports ANI. Woman Helps Man She Met on Tinder Recover His Stolen Drink When She Matched With the 'Thief'.
The whole tussle between the attacker and Karan was recorded in the CCTV camera of the petrol pump. The student said, as reported by ANI, "He asked me to give him my bike keys, but I refused to do so. I stepped down from my bike and ran away from the spot to seek help from people at the petrol pump; they all refused to help and went away from there and locked themselves in a room."
Adding more, he said that during the fight, he snatched his pistol after which the miscreant fled away, he said, "However, I fought with the miscreant all alone and snatched a pistol from his hands. Then he immediately ran away." However, Karan pointed out that three to four people were standing opposite to the road, but didn't come for help.