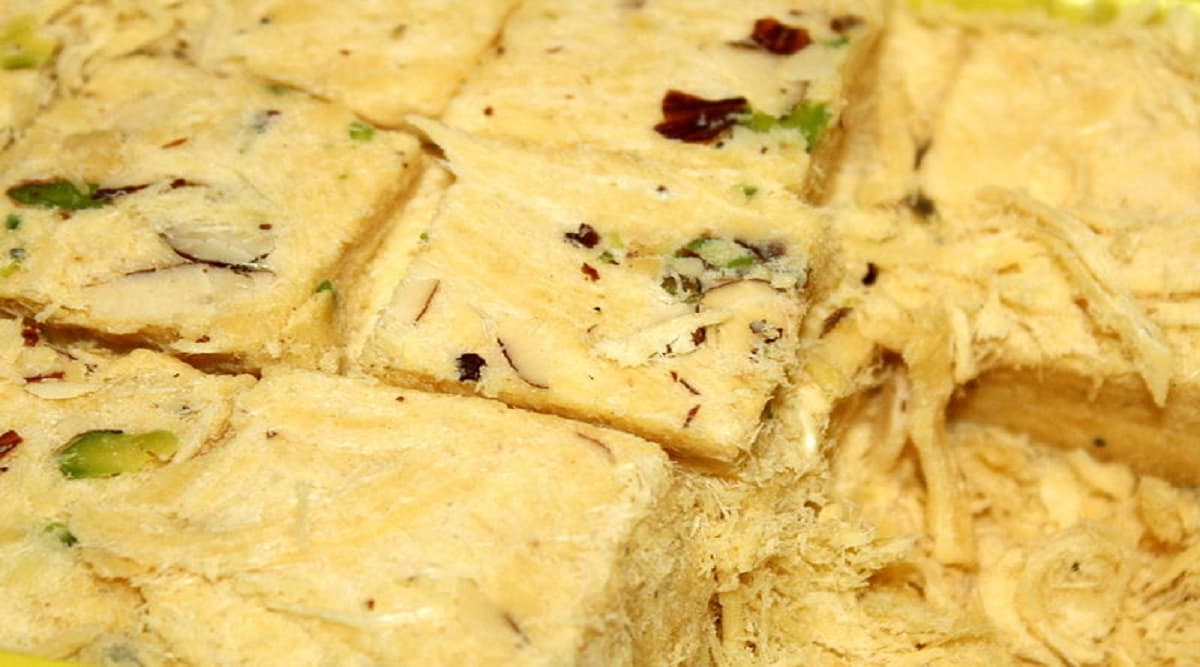 Lucknow, October 19: The Uttar Pradesh Food Department conducted a major raid at an illicit sweet factory in Alhaaganj region of Shahjahanpur district on Friday. At least 40 quintals of substandard soan papdi was seized in the raid, along with 60 tons of low quality palm oil, all purpose flour and peanuts. The officers decided to bury the confiscated products under ground after digging a soft area using the JCB. Diwali 2019 Brings With It Soan Papdi Memes! Funny Jokes and Tweets on Not-So-Favourite Diwali Sweet Start Trending Online.
The Food Department officials were, however, outsmarted by the local mafia who used their men to re-dig the area late in the night and steal all the seized products. Authorities have expressed concern saying that several illicit food products get easily sold during Diwali -- the biggest Hindu festival in which consumption of sweet dishes peaks.
Notably, the raid was carried out on Friday by a team led by Chief Food Officer Rajesh Kumar. The factory which was raided is located next to Yash Soan Papdi Bhandar, based in Baggiya lane of Alhaaganj.
On the occasion of Diwali, Food Department officials across the nation are instructed to act on war-footing to prevent the sale and consumption of substandard and hazardous food items.
Since sweets are widely sold and distributed on the festival, several sweet factories and shop owners use substandard raw material to maximise their profits. In several cases, the victims were diagnosed with serious diseases including diarrhea and dehydration.