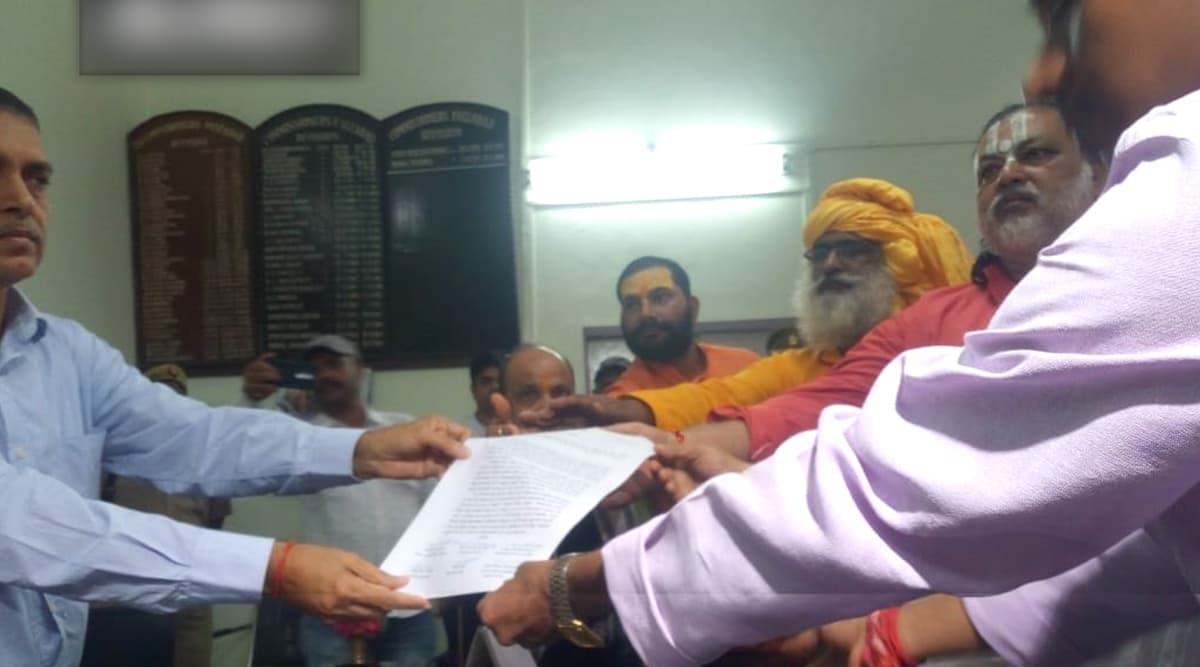 Ayodhya, October 14: The Divisional Commissioner (DC) of Ayodhya, Manoj Mishra, has denied permission to the Vishwa Hindu Parishad to offer prayers and light lamps at makeshift Ram temple at the disputed site in Ayodhya on the occasion of Diwali. Mishra on Monday met a delegation of VHP leaders and some seers who sought permission to light 5,100 diyas (earthen lamps) at the disputed Ram Janambhoomi-Babri Masjid site during Diwali or Deepavali.
"No new tradition will be allowed at the disputed site without the Supreme Court's order. The delegation will have to approach the top court with their demand," Mishra told media after meeting the VHP delegation. Muslim litigant in the Ayodhya title dispute case Haji Mehboob had also opposed VHP's demand, saying that he will also be seeking permission to offer namaz at the disputed site if the administration allows seers to celebrate Diwali at the disputed land. Non-believers Attending Religious Gatherings is Not Right: VHP Leader Vinod Bansal.
After being denied permission, VHP member Sharad Sharma said that they would hand over diyas to the administration and the officials can make arrangements to get them lit at the disputed site. "Our demand is not unconstitutional. There is evidence to prove that the land belongs to Lord Ram. However, if Haji Mehboob seeks permission to offer namaz then it will be illegal because a mosque never existed there," Mahant Kanhaiya Das was quoted as saying.
The VHP said that since Chief Minister Yogi Adityanath is organizing the lamp lighting ('Deepotsav') programme in Ayodhya on the eve of Diwali on October 26, it would be unfair if the Ram Lalla temple is left in darkness.