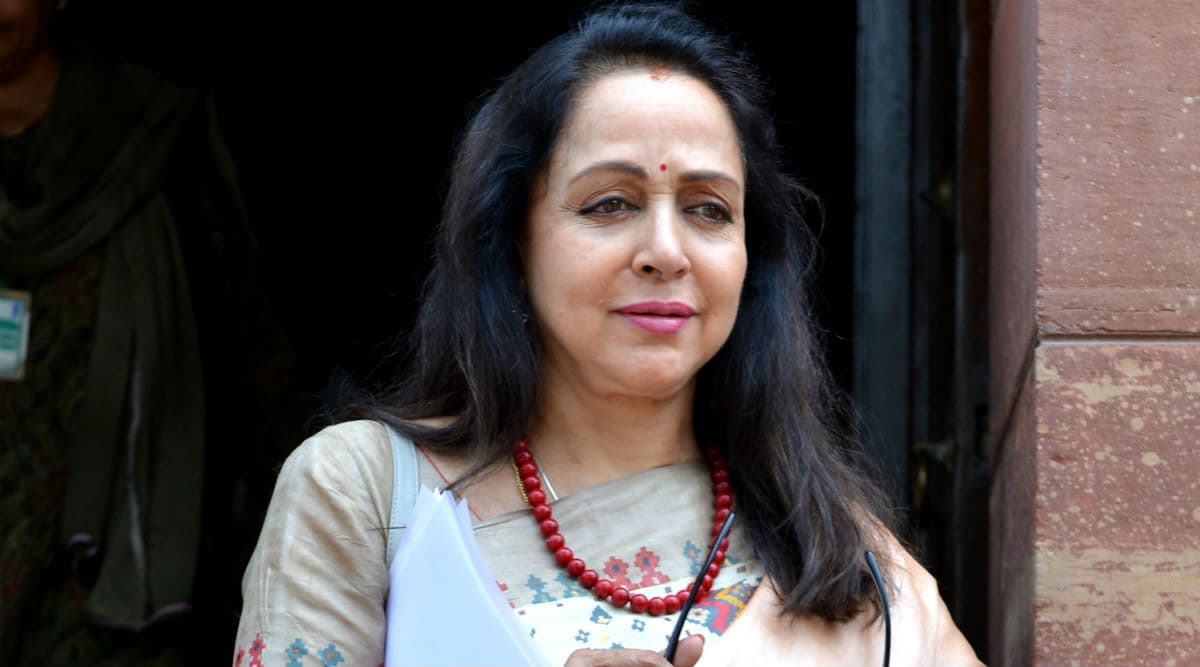 New Delhi, November 21: Hema Malini, veteran actor and Bharatiya Janata Party (BJP) MP from Mathura-Vrindavan, on Thursday, said that monkeys have adopted the food habits of humans. Speaking about the monkey menace in Mathura-Vrindavan area, Hema Malini went on to say that nowadays monkeys prefer samosas and Frooti to fruits. She also said that food-bearing trees should be planted in forest areas.
"There should be fruit-bearing trees in forests. Monkeys have picked up food habits of humans which is not healthy for them. They don't want fruits now, but samosa and frooti," Hema Malini told reporters. The BJP lawmaker also said that a monkey safari should be prepared so that monkeys don't enter civilians areas. Earlier, she had blamed visitors in Mathura for spoiling eating habits of monkeys.
Hema Malini on Monkey Menace in Mathura:
#WATCH: Hema Malini, BJP MP from Mathura: I've demanded a Monkey Safari (in Mathura) for safety of monkeys.Also,there should be fruit bearing trees in forests.Monkeys have picked up food habits of humans which is not healthy for them.They don't want fruits now,but samosa & fruity pic.twitter.com/F6TXhfH1ll

— ANI UP (@ANINewsUP) November 21, 2019
"Where will the monkey go? It's a co-existence. The problem is the visitors give Frooti and samosa to them, which spoils them. Usko sirf phal dijiye (only give fruits to the monkey)," she said. She had also said that monkeys were a problem in the Omaxe housing project, where she has built a "small home". Hema Malini Forgets Her Contribution to Mathura as BJP MP, Says 'Have Done Lot of Work, But Can't Remember Right Now'; Watch Video.
Monkeys create a lot of trouble for locals as well as pilgrims in the religious tourism belt of Mathura-Vrindavan by snatching their belongings and foods. The problem is very acute in several areas, including Barsana, Gokul and Govardhan, which is close to temple areas.
During a visit a few years ago, former president Pranab Mukerjee had to be taken up to Banke Bihari temple in a closed car to escape the simian menace. A former Mathura district magistrate had her spectacles snatched as she exited the temple.