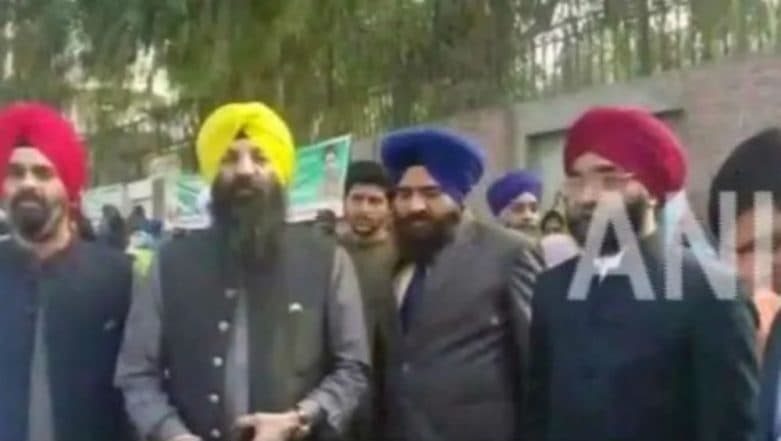 New Delhi, November 23: The Government of India on Friday registered strong protest with the Government of Pakistan on the issue of the Consular officials of the High Commission of India in Islamabad harassed and denied access on 21 November and 22 November, 2018, at Gurudwara Nankana Sahib and Gurdwara Sacha Sauda to the Indian pilgrims who visited Pakistan under the Bilateral Protocol. The MEA, in a press release, said that the diplomats were meted out the treatment and denied entry to Sikh Gurdwaras despite  been granted prior travel permission by the Ministry of Foreign Affairs of Pakistan.
The MEA informed that the Indian High Commission officials in Pakistan were forced to return to Islamabad and could not fulfill their diplomatic and consular duties as a result of the harassment. MEA Hits Back At Pakistan PM Imran Khan For Blaming Indian Forces For 'Killing of Innocents' in Kashmir.
The MEA in its protest highlighted the fact that this was the third consecutive time when the the Indian High Commission officials were prevented from meeting Indian Sikh pilgrims by Pakistan on the pretext of security concerns. The MEA highlighted that this attempt by Pakistan is in breach of the letter and spirit of the 1974 Bilateral Protocol on visit to religious shrines and the Code of Conduct for the treatment of diplomatic/consular personnel in India and Pakistan, 1992.
The MEA leveled serious charges on Pakistan of "trying to incite communal disharmony, intolerance, and promoting secessionist tendencies with the objective of undermining India's sovereignty and territorial integrity" on the ongoing visit of the Indian pilgrims to Pakistan. The MEA reminded Pakistan of keeping the commitments made under the Simla Agreement, 1972 and endorsed in the Lahore Declaration, 1999 of Pakistan to "take all measures to not allow its territory to be used for any hostile propaganda and support for secessionist tendencies against India."