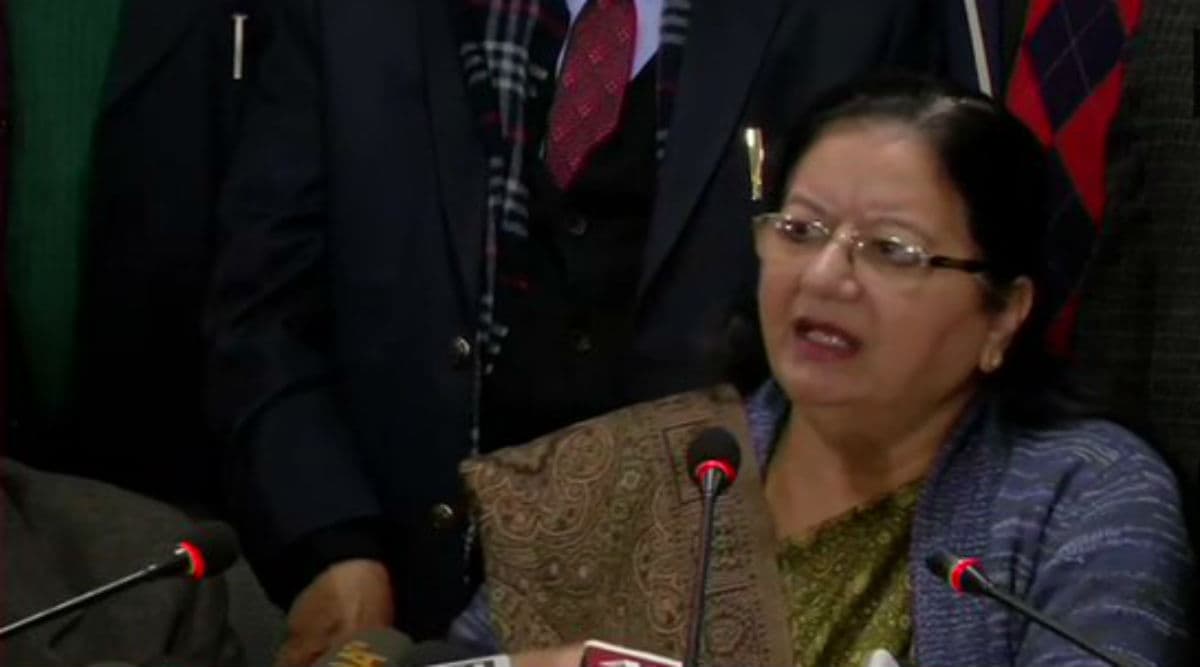 New Delhi, December 16: Jamia Millia Islamia University Vice-Chancellor Najma Akhtar backed varsity students and alleged that Delhi police personnel entered the campus forcefully and assaulted students. Addressing a press conference on Monday, Vice-Chancellor Najma Akhtar said that the administration will file an FIR against forceful entry by police personnel. She demanded a high-level inquiry into violence inside the Jamia Millia Islamia University campus. Supreme Court Agrees to Hear Pleas on Violence Against Students at Jamia and AMU on Tuesday Only if 'Rioting Stops'.
"There has been a lot of property damage inside the University. How will all this be compensated? There has been an emotional loss as well. Yesterday's incident was unfortunate. I appeal to everyone to not believe in any kind of rumours," Akhtar told reporters. She further dismissed reports about the death of a Jamia student during the police crackdown. "There has been a strong rumour that two students died, we deny this totally, none of our students died," she confirmed. Delhi Deputy CM Manish Sisodia Questions Delhi Police's Role in 'Setting DTC Bus on Fire' During Jamia Protests Against CAA, Demands Probe.
Asked about the alleged sexual assault of female students by Delhi police personnel, Jamia Millia University Registrar AP Siddiqui said he can neither deny nor confirm it. "A lot of rumours are being floated on social media. We can't confirm or deny all of them," he said. Siddiqui also said that he had spoken to senior cops who denied that police opened fire at students inside the campus. Earlier today, the Vice-Chancellor said she is deeply hurt by the way students were treated by the police.
"I am deeply hurt by the barbaric way my students were treated. It is absolutely unacceptable the way police entered the university and caned the students, who were studying in the library," she said in a video released by the university. "I want to let my students know that they are not alone in this difficult fight. I and the entire community of Jamia are with them. I will take this matter forward as long it's possible. You are never alone, don't get disheartened and don't believe in any rumour," she added.
Akhar said that the university administration will remain behind its students. Violence in Delhi erupted on Sunday afternoon, when a section of protesters in the march led by Jamia Millia Islamia students allegedly resorted to violence. The miscreants burnt down four buses and vandalised over a dozen vehicles. Fire brigade personnel who were rushed to the site were also allegedly pelted with stones by the infuriated mob.
Following the arson on roads, police entered the varsity campus and allegedly assaulted students even to those who were not part of protests. Police used batons and teargas shells to disperse the crowd, but denied firing at them. Nearly 60 people including students, cops and firefighters were injured.