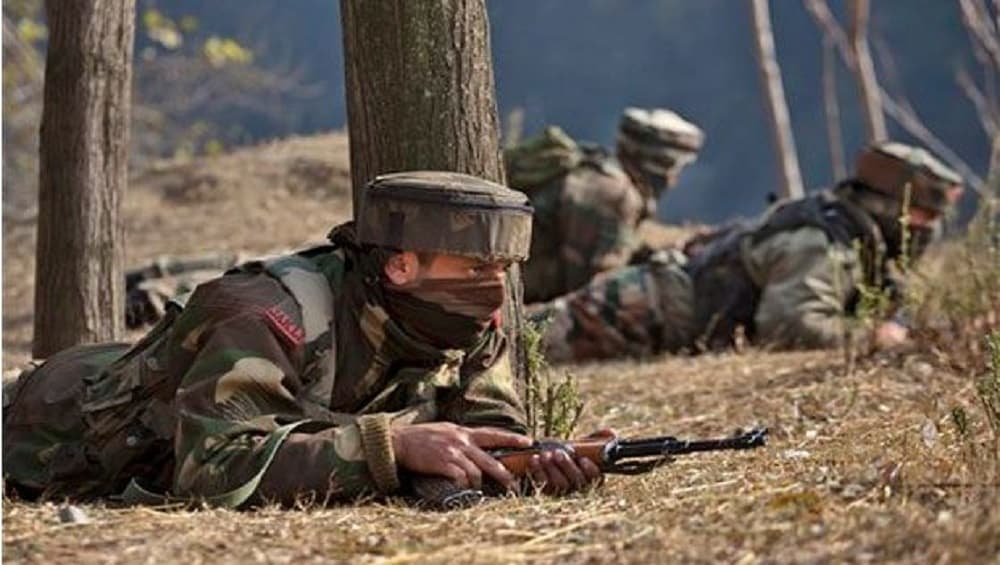 Poonch, December 3: Two civilians were killed in a ceasefire violation by the Pakistani army along the Line of Control in Shahpur sector of Jammu and Kashmir's Poonch district on Tuesday, December 3. Six others were also injured in Pakistan's aggression. The fire and shelling from across the border was strongly retaliated by the Indian forces. Jammu and Kashmir: Ceasefire Violated by Pakistan Along LoC to Provide Cover to Infiltrating Militants, Says IG BSF Ajmal Singh.
"At about 2.30 pm, Pakistan initiated unprovoked ceasefire violation by firing of small arms and shelling with mortars in the two sectors. The Indian Army is retaliating befittingly," a defence spokesman said.Jammu And Kashmir: Pakistan Violates Ceasefire in Poonch, Indian Army Retaliates.
ANI Tweet:
#UPDATE Jammu and Kashmir: Two civilians died and seven were injured in ceasefire violation by Pakistan in Shahpur sector of Poonch district, today. https://t.co/XWZhic6KY3 pic.twitter.com/NxOV2hwq2U

— ANI (@ANI) December 3, 2019
According to reports, Pakistani forces started targeting civilians areas at Shahpur, Kerni, Bandi Chechian and Noora Bandi also the Line of Control (LoC) in Poonch district around 2:30 pm. Large numbers of shells landed in the populated areas.
This is the second time in the last three days when Pakistan has initiated ceasefire violation in Poonch. The neighbouring nation has repeatedly resorted to mortar shelling and firing small arms at Indian positions and civilian areas.