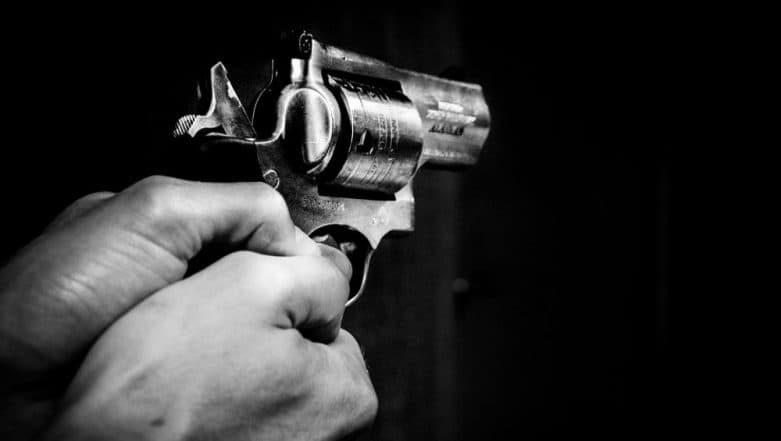 Srinagar, April 9: An unspecified number of terrorists attacked a medical assistant in Jammu and Kashmir on Tuesday. The victim, identified as RSS leader Chandrakant Sharma, was attacked at Kishtwar district hospital. He later succumbed to injuries, said BJP Spokesperson Sunil Sethi. Sharma's PSO was also shot dead in the terror attack. Sharma is associated with the Rashtriya Swayamsevak Sangh (RSS). More details are awaited.
In February, an incident involving two RSS workers had surfaced from Kerala. The RSS worker, who was the prime accused in a bomb attack on a police station in Thiruvananthapuram, was arrested. Praveen, a district functionary of the RSS, and his accomplice Sreejit, a sangh worker had hurled bombs at the Nedumangad Police Station during the shutdown called by Hindutva outfits.
The incident happened during a bandh which was called in January to protest against the entry of two women into the Sabarimala Temple, a report by PTI stated. Reports inform that Police had issued a look out notice against Praveen after CCTV visuals showed him hurling at least four bombs at the police station during a clash with the Communist Party of India (Marxist) workers.
Here's the tweet:
J&K: Medical Assistant Chandrakant Sharma working at district hospital in Kishtwar injured in an attack by terrorists, his PSO shot dead. Sharma is also associated with the RSS

— ANI (@ANI) April 9, 2019
Earlier in January, the All Assam Students Union (AASU) and Assam Jatiyatabadi Yuba Chatra Parishad (AJYCP) activists attacked several RSS workers while protesting against the Citizenship Amendment Bill in Guwahati. The agitators also attacked the district BJP president while they were on their way to attend a programme organised by the RSS in Assam's Tinsukia district.