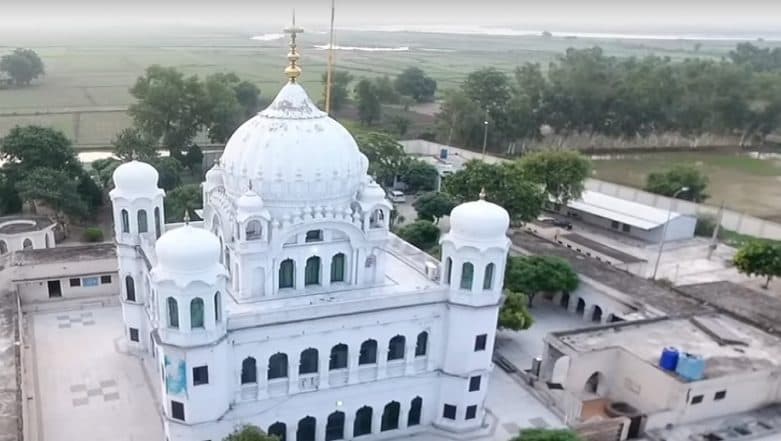 New Delhi, March 15: With the first meeting between India and Pakistan on Kartarpur Corridor to finalise the modalities went 'satisfactory' on Thursday, new difficulties are standing tall in the form of rampant encroachment on the lands belonging to Gurudwara Kartarpur Sahib in Nalowal district of Pakistan. Indian government sources said that the Pakistani governments allowed this to happen, which has resulted in India's demand for early restoration of these lands to the shrine.
According to the government official, these lands were donated by the Maharaja Ranjeet Singh and other eminent Sikh devotees over a period of time to the Gurdwara, and now they have been acquired by the government of Pakistan also. Protesting the arbitrarily depriving the Gurdwara of its legal possessions, India had made it clear that these moves are an utter disregard to the sentiments of the devotees of Shri Guru Nanak Dev. Kartarpur Corridor Talks: India Asks Pakistan to Grant Visa-Free Entry to 5,000 Indian Pilgrims Per Day; Next Meeting on April 2.
The shocking revelations come amid the talks between the two nations who are trying to solve the issues with meetings, whose first instalment took place in the form of Indo-Pak meeting at Attari-Wagah Border on Thursday. The Indian government officials have asked Pakistan to allow 5000 pilgrims to visit the Kartarpur Gurdwara every day and the shrine should be open for Indian pilgrims.
However, Pakistan, on the other hand, proposed a number of restrictions on the movement of pilgrims, thus defeating the very purpose of having a dedicated corridor. Pakistan has said that the number of Indian pilgrims visiting the shrine in that country should be capped at 500 even while India has approved facilities wherein up to 5,000 pilgrims can be handled on a daily basis. The next meeting will be held at Wagah on April 2, 2019.
(With inputs from agencies)