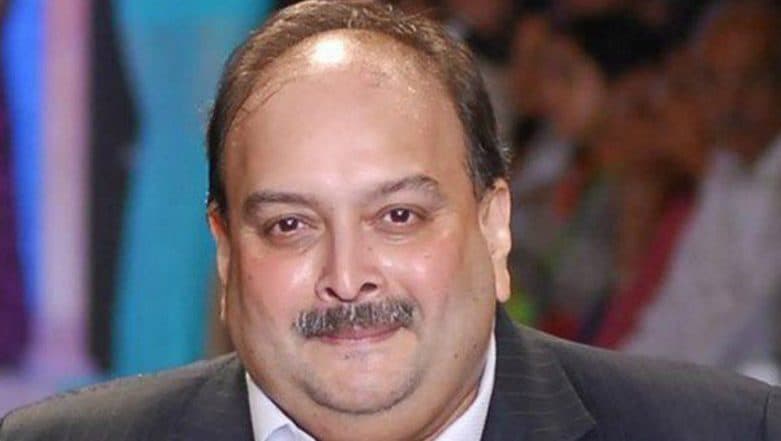 Mumbai, June 22: In response to a plea filed by fraud accused jeweller Mehul Choksi, the Enforcement Directorate told a Mumbai court that health grounds should not form the basis for the former Gitanjali Gems owner to evade investigation. The agency, in its counter affidavit, has proposed to bring Choksi back from Antigua in an air ambulance.
"Willing to provide an air ambulance with medical experts to bring Mehul Choksi from Antigua to India and provide him all necessary treatment in India," the ED has said, further charging Choksi of coming up with reasons to skip probe into his alleged involvement in the PNB scam. Choksi Surrenders His Indian Passport to Antigua Authorities Ahead of Extradition Treaty Hearing
"He (Mehul Choksi) never cooperated in investigation. Non bailable warrant was issued against him. A Red Notice was issued by the Interpol. He has refused to return, he is therefore, a fugitive and an absconder," the counter-affidavit added.
Choksi, in his affidavit before the court, claimed that he is suffering from serious medical issues which has imposed restraints on his travel. The diamantaire had proposed to join the ED investigation through video-conferencing from Antigua.
The Directorate, however, has rejected his proposal. "The medical reasons and conditions appear to be facades being erected merely to mislead the court in an obvious attempt to delay the lawful proceedings," the agency told the bench.
The ED rejoinder further refutes Choksi's claim that his assets to the tune of Rs 6,129 crore have been seized. As per the agency's counter affidavit, it has so far confiscated assets only worth Rs 2,100 crores.