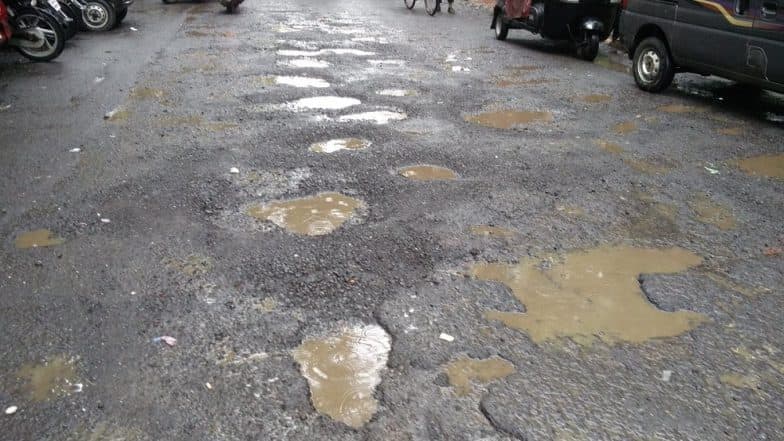 Mumbai, September 11: More than Rs 100 crore was spent in filling potholes between 2013 and 2019 (till July 31), according to a Brihanmumbai Municipal Corporation (BMC) data. The data was given in response to an RTI query filed by Shakeel Ahmed Shaikh. Pothole Shocker! Mumbai Couple Hits a Pothole in Wadala, Sustain Injuries
The civic body has reportedly received 24,146 pothole complaints between the above mentioned period. BMC has further claimed to have filled 24,000 potholes till now.
It is a usual story every year during the monsoons when Mumbaikars are not only hassled with the incessant rains, waterlogged streets, but also with the potholes.  As per surprising claims of BMC, only 414 potholes are remaining in the metropolitan city that needs to be filled, as they have already managed to fill 2,334 potholes, which means 84 per cent work has been completed.
In the report, it was mentioned that the civic body has claimed to fill 2334 potholes, out of the received 2,648 pothole-related complaints on its app 'MCGM 24X7' since June 10. With this claim, it can be measured that BMC filled almost 84 per cent of the potholes in the financial capital.