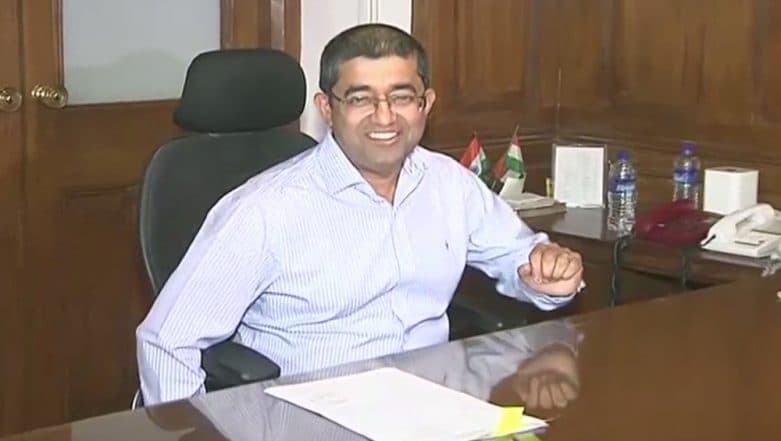 Mumbai, May 13: Praveen Pardeshi replaced Ajoy Mehta to become the new Commissioner of Brihanmumbai Municipal Corporation (BMC) on Monday. The new 57-year-old BMC Chief has been holding the position of additional chief secretary to Chief Minister Devendra Fadnavis. With the new major reshuffle in the state, Pardeshi, an IAS officer of 1985 batch, has replaced Ajoy Mehta. Meanwhile, Mehta, an IAS officer of 1984 batch, has been appointed as the state's new chief secretary. BMC Commissioner Ajoy Mehta Appointed as Chief Secretary of Maharashtra.
Pardeshi has been an important member of Fadnavis' core team since, the CM came to power in 2014. Reports inform that Pardeshi has been a trusted and efficient officer in the Fadnavis-led government in the state. He played an important role in coordinating the state's relief efforts to Kerala during floods last year.
The newly appointed BMC Chief has worked at several posts with the state government of Maharashtra. He has held departments including the Revenue and Forest in the past and was among the front-runners for the post of civic chief.
On Friday, former BMC commissioner Ajoy Mehta was appointed as the new Chief Secretary of Maharashtra. His appointment was cleared by the Election Commission as the Model Code of Conduct (MCC) was in place due to ongoing Lok Sabha elections in the country.