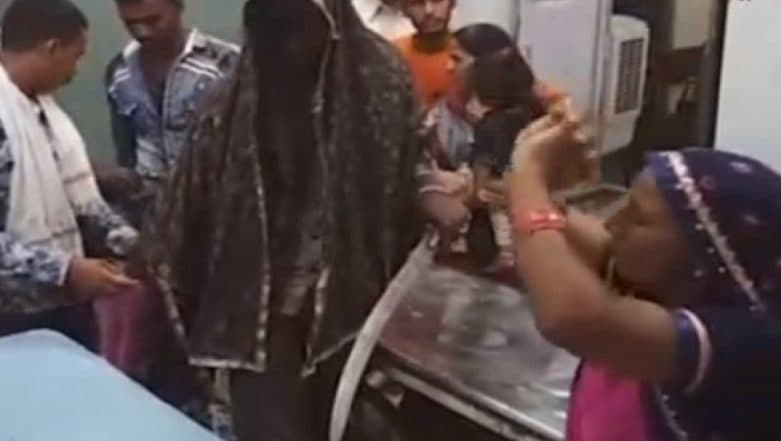 Bhopal, June 15: In a bizarre incident,  a group of people performed a black magic-type ritual in a hospital for a dead patient's soul. The superstitious tradition was followed at the district hospital in Madhya Pradesh's Ratlam. The video of the black magic being performed in the hospital is going viral on social media platforms. Authorities at the hospital said the ritual is performed by some Adivasis.
In the video, a group of people is seen performing some black magic or rituals "to ensure the deceased's soul rests in peace". They are seen brandishing swords as part of their ritual. A woman appears as if she is possessed by some spirit. The ritual was performed after a patient died in the hospital. What shocking is all this is done in the presence of hospital authorities. UP Man Drowns Wife in River for Refusing to Have Sex With Tantrik.
"Adivasis in the area perform some ritual after a person dies. Some people do as part of mourning, while some take it as a celebration. These orthodox rituals are performed purportedly to ensure the patient's soul rests in peace," Dr Nirmal Jain, in-charge of the hospital, told a news channel. He urged people not to get blinded by these unscientific rituals.